Classy Chocolate Chip Cookies
A classy spin on a classic childhood favorite. Best if enjoyed warm out of the oven, with a glass of milk.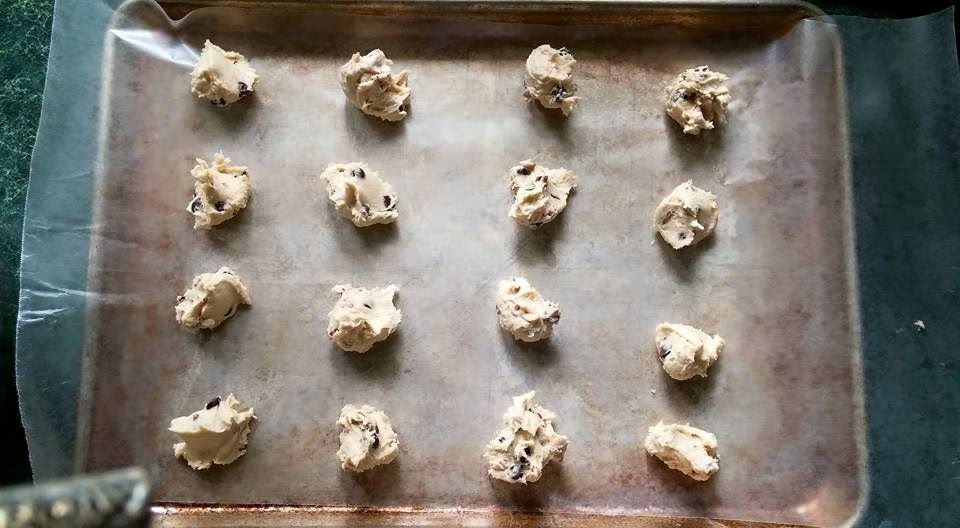 Let's Get Started:
2 ¼ cups all-purpose flour
½ teaspoon baking soda
1 cup (2 sticks) unsalted butter, room temperature*
¾ cup granulated sugar
1 teaspoon sea salt
2 teaspoons pure vanilla extract
2 large eggs
1 cup chocolate chips or chopped Ghiradelli chocolate bar
1 cup chocolate Rice Krispies*
Let's Get Cookin':
Preheat the oven to 350 degrees. In a small bowl, whisk together the flour and baking
soda; set aside. In a bowl of an electric mixer fitted with the paddle attachment, combine the butter with both sugars; beat on medium speed until light and fluffy. Reduce speed to low; add the salt, vanilla, and eggs. Beat until well mixed for about 1 minute or so. Add flour mixture; mix until just combined. Stir
in the chocolate chips and Rice Krispies by hand.
Use a tablespoon to scoop and drop small balls of dough about 2 inches apart on baking sheets lined with wax or parchment paper.
Bake until cookies are golden around the edges, but still soft in the center, 8-12 minutes. Remove from oven and let cool on baking sheet 1 to 2 minutes. Transfer to a wire rack, and let cool completely.
– Make sure the butter is room temperature… the cookies will turn out much better if you wait an extra few minutes for it to warm up!
– The Rice Krispies add an extra crunch to the cookies. If you prefer a more classic recipe, add another cup of chocolate chips instead!
– This is a big weekend for the United States! NYC is hosting a Pride parade today and it is sure to be crazy with excitement. If you can't be there but want to show your support, add some rainbow M&M's into the mix instead of regular chocolate chips!
Enjoy! Stay classy! xx
Tags:
bake
,
baker
,
baking
,
baking soda
,
blessed
,
blog
,
butter
,
Childhood
,
chocolate
,
chocolate chips
,
city girl
,
classic
,
classy
,
college
,
cookies
,
cookies and milk
,
cooking
,
creative
,
cuisine
,
delicious
,
dessert
,
eggs
,
enjoy
,
fabulous
,
flour
,
food
,
food blog
,
food porn
,
foodie
,
ghiradelli
,
happiness
,
happy
,
health
,
kitchen
,
lifestyle
,
love
,
love wins
,
manhattan
,
nyc
,
pride
,
recipe
,
relaxation
,
rice krispies
,
sea salt
,
the classy cook
,
treat
,
treat yourself
,
treats
,
vanilla
,
wellness
,
yum
,
yummy
---