Class Review: Pure Yoga's Zen Flow Yoga Class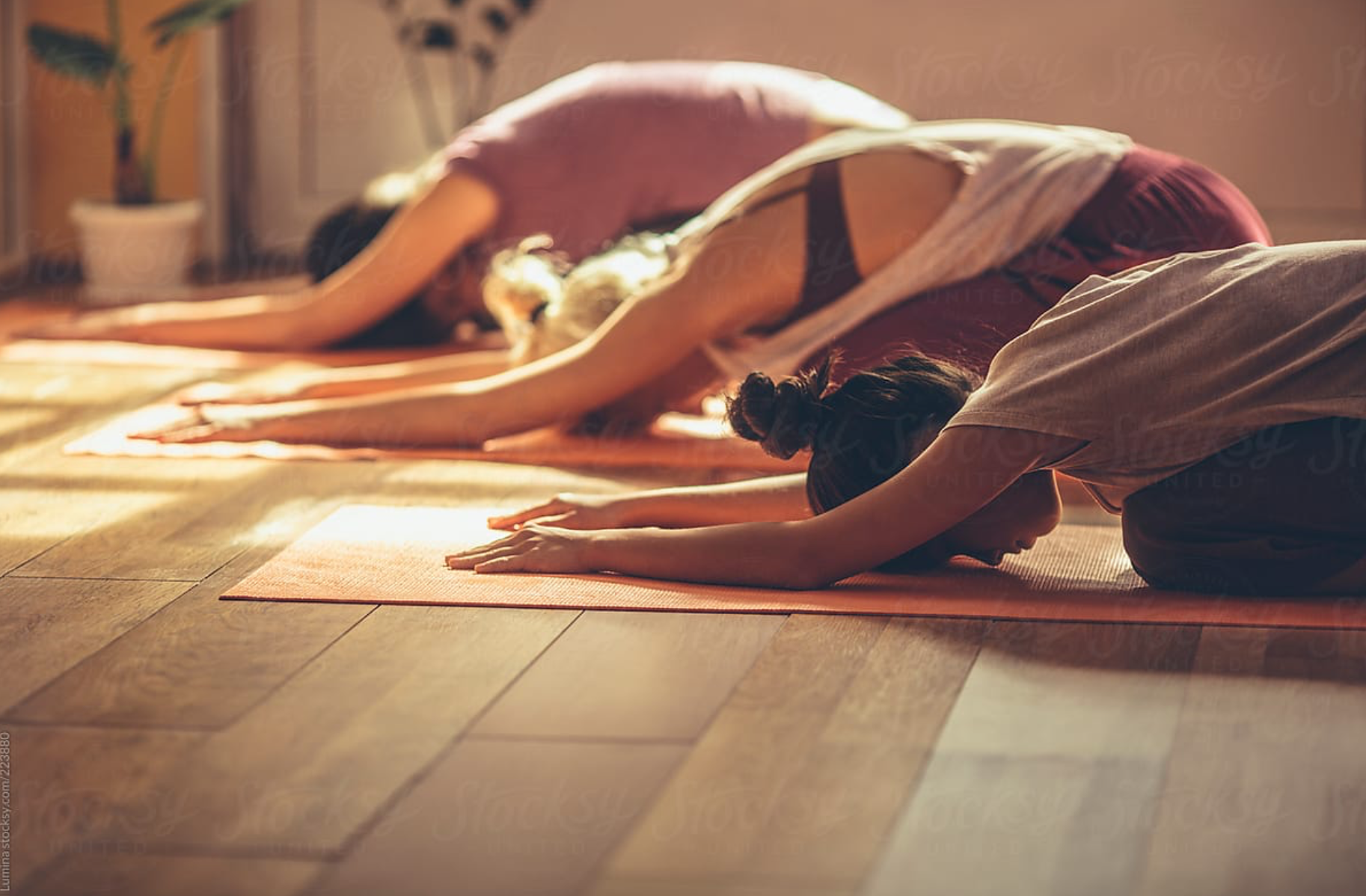 Pure Yoga's Upper West Side studio is a beautiful experience from the moment you walk through its front doors. It hits you with warm mood lighting and a spike in temperature to about 75 degrees. The entryway is full of meditative and Buddhist art, gorgeous red and copper mandalas and signs such as the below – creating a warm and welcoming atmosphere for New York City yogis who need a yoga class to take a break from the usual hustle and bustle of the day.
Of course, what else should we expect from Equinox Gym's highly regarded yoga brand?
Down the stairs you'll find the front desk, a small athleisure shop that sells apparel from Pure Yoga and Spiritual Gangster, yoga advising rooms and luxurious locker rooms. The hallways are lit with red and orange tones and are lined with wooden doors to studio rooms and luxe areas to relax and reflect in between classes. Things slow down at Pure Yoga – a deeply needed contrast to the crazy hustle of New York City.
The Pure Zen Flow class is offered from 6-7:30pm on Sundays. When I entered ten minutes before the class started the room had already been set up with orange mats, blankets, yoga blocks and towels. The room was lit with relaxing orange mood lighting and two yogis were deep in seated meditation.
I sat and stretched as I took in my surroundings, and felt a surge of gratitude that I was able to start off my week in such a resort-like place taking the time to detox my body and mind.
The instructor started to play soft music and guided us through a ten minute pravasana, or breath work, while we sat in hip opening positions. This is a science-based practice that relies on a certain number of short and deep breaths, in and out, in a certain order to create a relaxed and open mindset. Hip openers contribute to this result as well, as they make the ten minutes an experience full of emotional release as well.
Next we slipped back into downward dog and began a 60-minute vinyasa flow. I had been nervous that I wouldn't be able to keep up with the class because I've only just started getting back into my practice again, but the warmth of the room (now closer to 85 degrees) helped heat up my muscles and made me more flexible. The instructor was wonderful at guiding the class while also allowing room for modifications and freestyle.
After slowing down with five minutes of savasana, during which he came around and placed essential oils on our necks and foreheads, we flowed into a fifteen minute meditation practice. Part of which was guided until the entire room was silent. It was a truly wonderful 90 minutes.
If you're interested in trying out the class for yourself, you can do so for $15 or $12 if you're a student. Pure Yoga also offers monthly membership packages that start at $155. They have two studios, one on the West Side and one on the East Side. They offer over 20 different styles of yoga including barre and hot yoga.
Namaste & Stay Classy! xx
Class & the City Class Review
Pure Yoga "Zen Flow" Yoga Class
Price: $15
Location: Pure Yoga Upper West Side, NYC
Level: This class can be modified for any level.
Atmosphere: Luxurious. Multiple spots to meditate or relax. Places to refill waters. Towels and mats available to rent. Locker rooms, bathrooms, showers, full amenities available.
---