Cheers, To A Year Of Conscious Living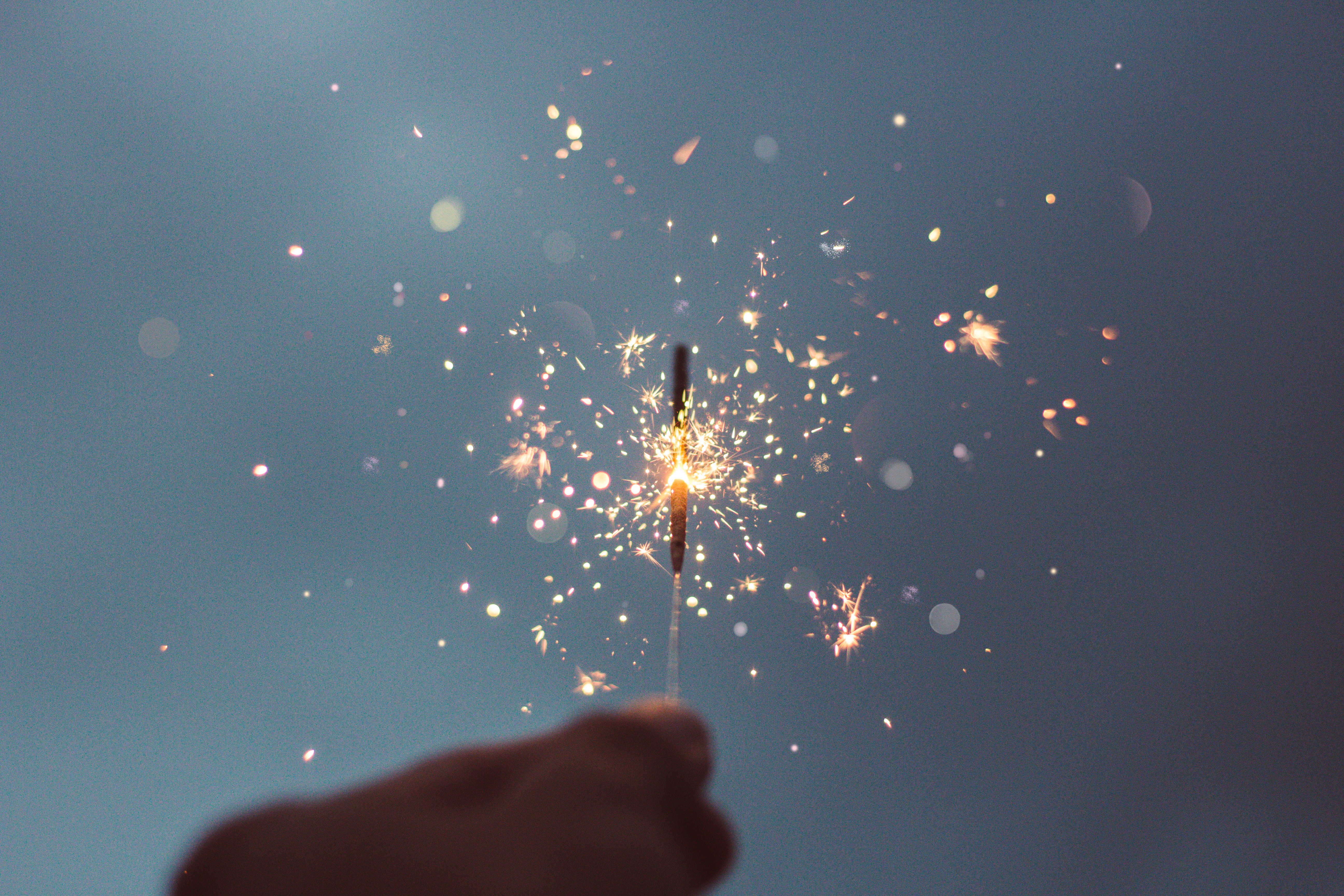 Happy New Year, classy readers!
It was time to say goodbye to 2017 and a big welcome to new goals, opportunities and dreams. In a quick recap, 2017 was a big year for me. I was on the staff of two major publications as a healthy food writer (Dr. Oz The Good Life and Well+Good), graduated from Fordham University, travelled to the beautiful country of Italy for a month, turned 22 and got my first full time adult job. I kept up with the site and upgraded my photos to high-resolution – thanks to my gorgeous new DSLR! For me, 2017 was a year full of healthy curiosity. I tried Whole 30, spent a weekend in Boston, relaxed on the beach and most importantly stopped drinking caffeine, went pescatarian and started reading a book a week.
There were so many wonderful happenings in 2017 that I can't wait to see how 2018 will top it. As far as my goals go? Stick with the veggies and stay pescatarian – get ready for some plant-based and fish friendly recipes everyone! And in line with that, my overarching goal for the New Year is to live a more conscious life. I know it can seem a bit vague, so let me break it down for you:
1. Be conscious about the food that I put into my body. Becoming a pescatarian (one who eats very little fish, may I add) opened a whole slew of doors for me last year. I had a heightened consciousness of what nourishes my body (even more so than when I did Whole 30) and that translated to all of the food and drinks that I consumed. My biggest fear about living sans meat was protein deficiency and I can quite honestly say that it has not been a problem for me at all. Even going caffeine-free was so eye opening to me. I no longer "depend" on something to wake me up in the morning and have found that my energy levels are much higher throughout the day without it (not to mention my wallet is much happier that it doesn't need to take trips to Starbucks!)
2. Be conscious about the beauty products I am putting on my body. That's right I, and Class and the City, will be using only all-natural beauty products that are made from real natural ingredients not chemicals, not toxins and certainly not carcinogens – you'd be surprised the amount of these that you absorb from so many popular beauty brands! I am so excited to detox my beauty routine and introduce the natural beauty section to my site – stay tuned!
3. Be conscious mentally and physically. Both stillness and movement are going to be a big part of 2018 for me. The balance of a daily morning meditation done on the train or at the office (you'd be surprised how receptive your coworkers will be when you ask if they'd be willing to give it a try each morning!) and an early morning workout are going to be key for me to reach a higher state of conscious, healthy and happy living.
4. Be conscious about my writing! I have so many goals for Class and the City this year – and am optimistic that it is going to be our best year yet! Get ready for some awesome health and wellness content, I can't wait to share it all with you guys! I will also be writing for some other wonderful magazines and publications this year and can't wait to share all of my articles with you. Be sure to like Class and the City on Facebook for updates!
What are your goals for the new year? Please share in the comments!
Stay Classy! xx
---