Restaurant Review: Row 34 Boston, Massachusetts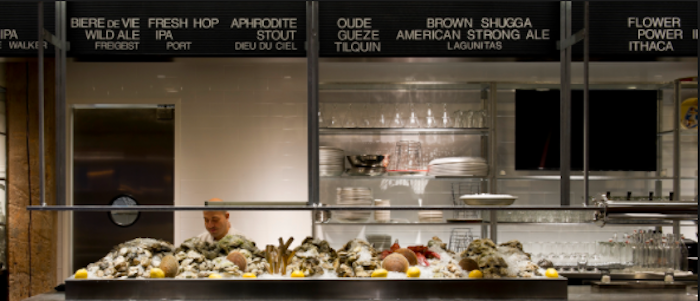 Row 34     *    383 Congress Street Fort Point, MA 02210     *     ♥♥♥♥      $$$
If you are playing tourist in Boston, nothing can quite match walking across the Boston Harbor to get to dinner—and tossing a used, organic biodegradable teabag into the frothy water for good measure.
Row 34, a chic seafood restaurant and bar, is located just past the tourist hot-spots of the Boston Tea Party Museum and Boston Harbor. However it is not full of sweaty accented tourists who have spent the day meandering around the city, because in order to get in you will definitely need a reservation.
Ben and I arrived hungry (and early) for our 5:30 dinner reservation on our first Friday night in the city. We were directed to the stand by the bar because the restaurant was already packed and seating was unavailable until our scheduled time.
Lined along the bar was a massive display case of live lobsters—and an extensive list of craft beer and wine. Ben ended up going with a pale ale that he didn't love and I with a glass of white wine that wasn't too dry, but also wasn't painfully sweet. The wine was called Tokaji Furmint Evolucio – 2015 and it is from Hungary—definitely a must-try pairing when eating seafood, even though it made me nostalgic for my trip to Budapest last spring.
The restaurant, which welcomes "professionals only," was packed with classy men and women in their 20's and 30's who were looking to celebrate the start of the weekend with a fresh New England meal. Behind the bar television screens showed the Red Sox earn victory over the Lions, and upbeat music played in the background through hidden speakers, just enough to be heard in between tidbits of a conversational hum that permeated throughout the open white, silver and black space.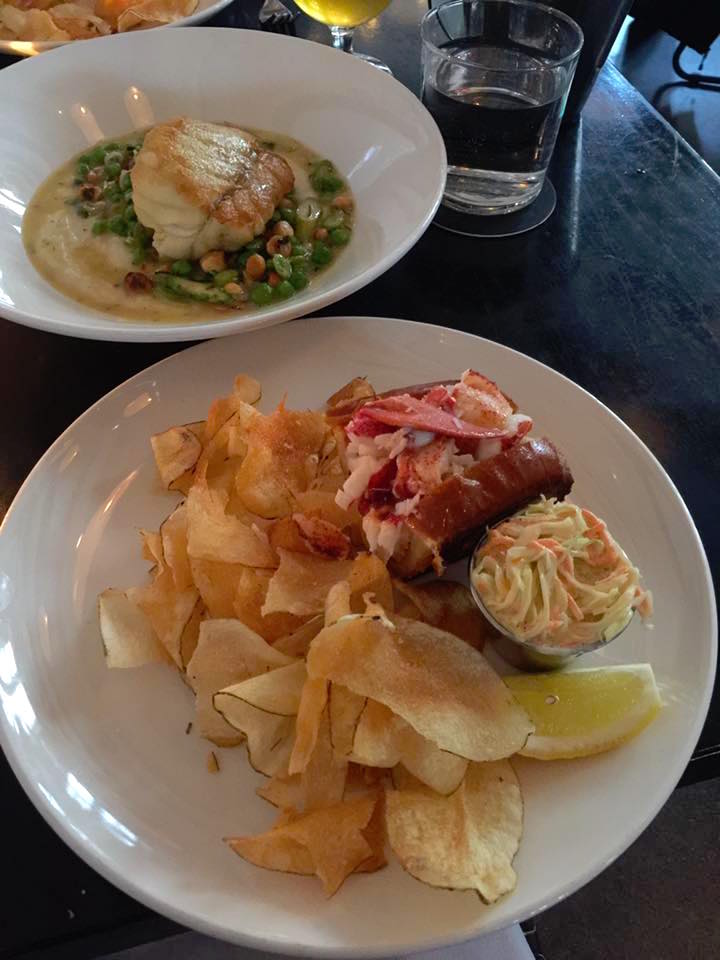 After carefully browsing the menu I decided to try the warm buttered lobster roll and the daily whole fish. The lobster roll was hands down the best I had ever had—including those I'd indulged in while vacationing on Cape Cod and Martha's Vineyard. It was so exquisitely fresh and perfectly buttered and the lobster pieces were incredibly generous. The meat was so delicious that I can only wish to one day be able to afford it weekly. Sigh, if only. I spent the rest of dinner slowly nibbling on the lobster roll, trying to make the incredible flavor last for as long as possible.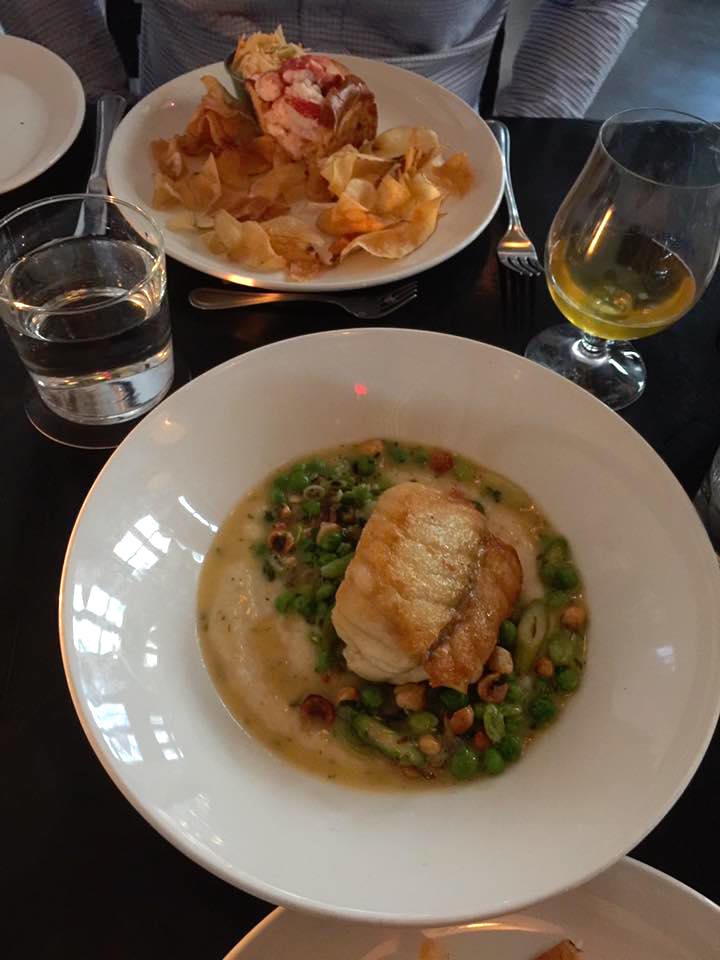 The monkfish was a tasteful plate as well and featured the most muscular fish I had ever eaten. It was soft yet so much meat it only made me wonder exactly how large the fish had been when it was caught. The monkfish was served with buttery grits and crunchy chickpeas, snap peas and lima beans. This made it an interesting dish that played with different flavors and textures.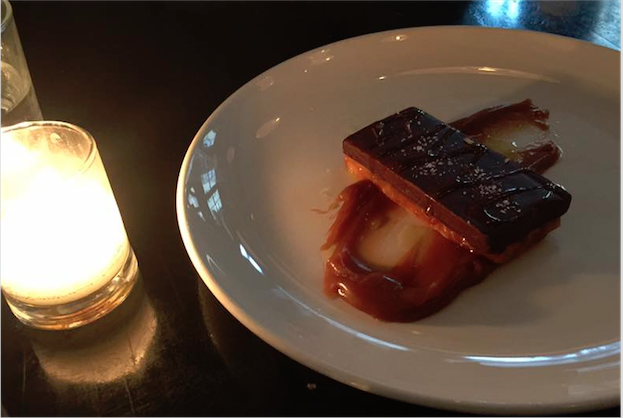 For dessert Ben had his eye on the homemade Twix bar – which was exactly that. Next to Kit Kats and Reeses, Twix is one of my favorite candies. However I found the bar to be way too sweet and that the caramel hurt my teeth. I might have a sensitivity to sugar just having completed Whole 30, however, but Ben had no problem gobbling down the dessert.
Stay Classy! xx
---