Scrambled Egg Crowned Avocado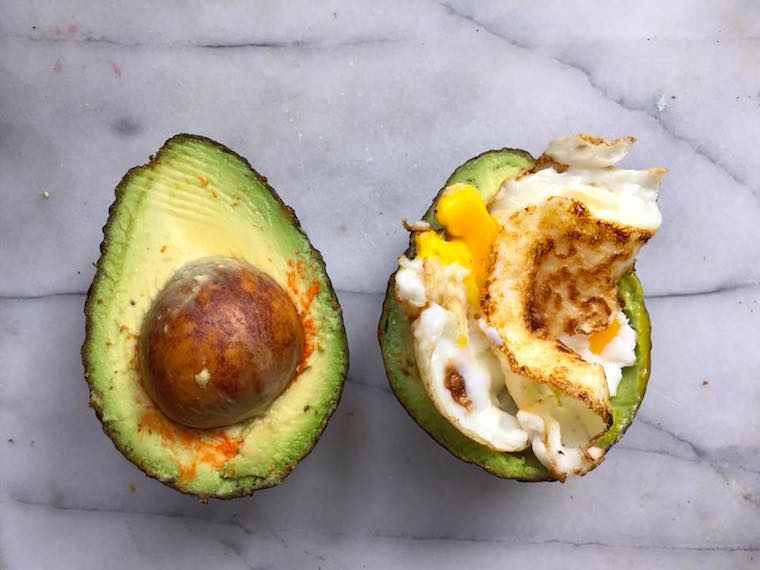 Your morning routine sets the tone for the rest of the day. Ever snooze your alarm too many times and miss an important meeting? The rest of your day seems to follow suit with bad luck and you trying to catch up to your schedule. What about if you woke up early and got in a workout and a sit down breakfast? In today's sleep deprived world full of badass women who hustle this might be rare, but carving out some much-needed time for yourself in the morning could give you the confidence boost you need to thrive in the rest of your day.
Waking up early enough to have breakfast is easier than you might think. In fact, the recipe below takes just 5 minutes to make from start to finish. And that's when you're moving at a pre-caffinated sleepy pace.
Whether it's in the morning, afternoon or evening, taking some time to relax, reflect and recharge will benefit you in the long run. Starting a new routine with this yummy and easy-to-make breakfast recipe could be a great place to start. 😉
Keep reading to see how to make this scrambled egg crowned avocado breakfast yourself!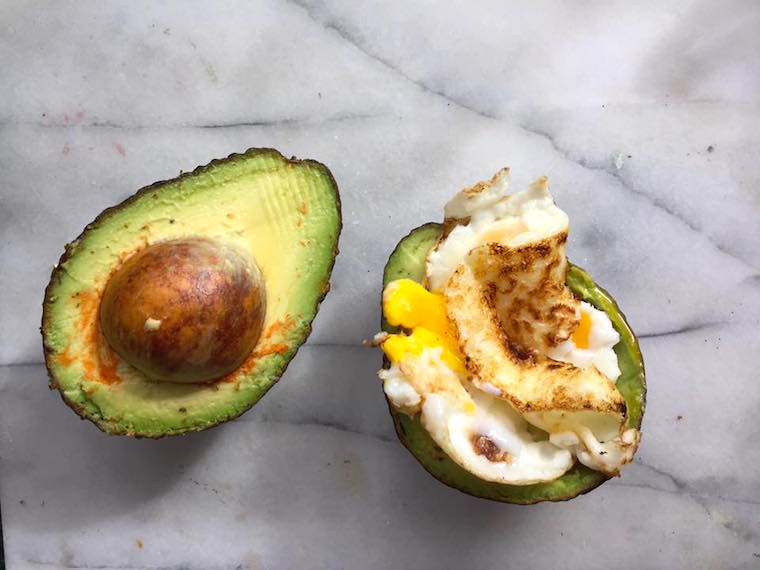 Scrambled Egg Crowned Avocado
Serves: 1     Prep Time: 2 Minutes     Cook Time: 3 Minutes     Total Time: 5 Minutes
Let's Get Started: 
2 eggs
1 avocado, halved and pitted
Olive oil
Salt and pepper to taste
Let's Get Cooking:
Drizzle olive oil in a small pan and wait for stove to heat up. Fry eggs over easy or scrambled, depending on what is preferred. Add a pinch of salt and pepper, to taste. While eggs are cooking, scoop out avocado into a decently sized concave that will fit the eggs. Enjoy!
Let's Get Classy:
To make this recipe deliciously vegan, sub in scrambled tofu for the eggs!
Stay Classy! xx
---