Here's Why You Need To Pack Christie Brinkley's New Skincare Line For Your Next Vacation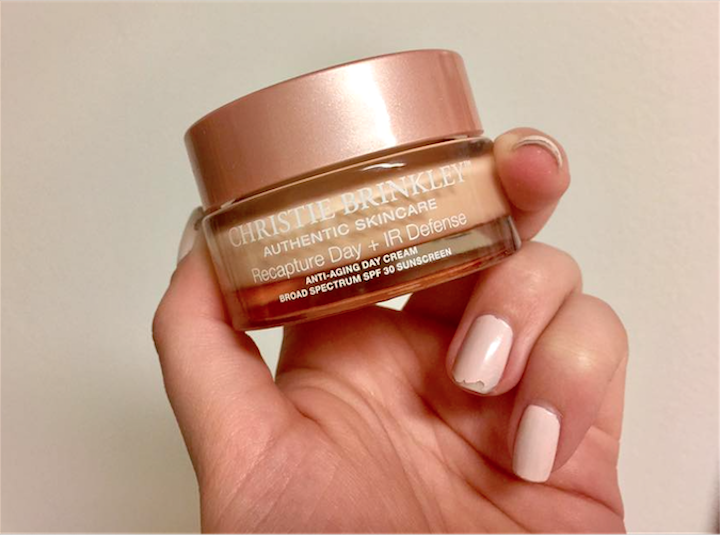 When it comes to skincare and beauty products, looking to models for professional advice doesn't seem like a bad idea. Especially when it comes from a model who has been around for as long as Christie Brinkley. The now 64 year-old Sports Illustrated Swimsuit model graced the pages of this year's SI Swimsuit issue with her two daughters.
Brinkley has been exfoliating every day since age 15, and she claims this is what gives her skin a natural glow. To keep her skin healthy, she also advocates for sun protection, which is why she has been sure to incorporate UV Protection and IR Defense in her natural skincare line.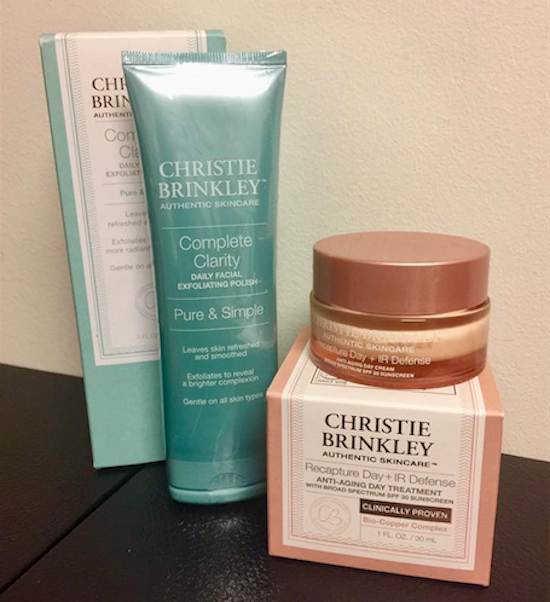 Totally vegan and made using natural ingredients, Brinkley's skincare line is exfoliating, moisturizing and protects you from the sun. I've been using the Christie Brinkley Recapture Day + IR Defense Anti-Aging Treatment ($69 at Kohls.com) just about every day and love the way the formula protects my skin against UV rays but is still lightweight and a great base for foundation.
Similarly, the Christie Brinkley Complete Clarity Daily Facial Exfoliating Polish ($24 at Kohls.com) is a great way to rid your face of dead skin cells and reduce pore size without the help of a facial. These products are a vacation-worthy tag-team that will protect you while giving you the all-natural glow you deserve to flaunt this summer.
You can purchase Christie Brinkley's Recapture Day + IR Defense Anti-Aging Treatment here and her Complete Clarity Daily Facial Exfoliating Polish here.
Be sure to use the exclusive coupon code SI35 for 35% off and free shipping! x
Stay Classy! xx
* I did receive products to create this post, however all opinions are my own.
---
---