Vegan Jackfruit Stuffed Eggplant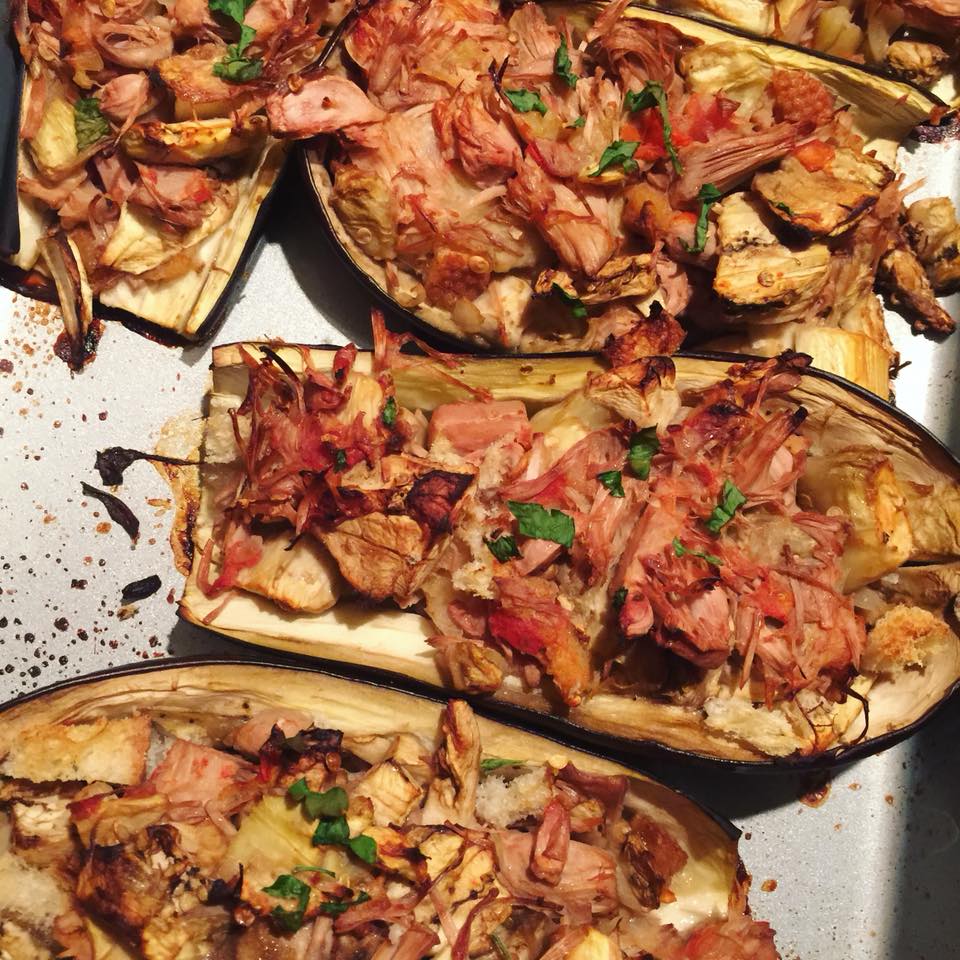 With the holiday season comes the need for culinary inspiration that's festive and delicious enough to impress your loved ones! In this vegan and gluten-free recipe, juicy jackfruit and flavorful veggies and spices come together to create the perfect healthy veggie stuffing.
As long as you have the main ingredients, it's really easy to adjust the recipe to include what you have in the kitchen – and don't be shy about adding additional types of vegetables!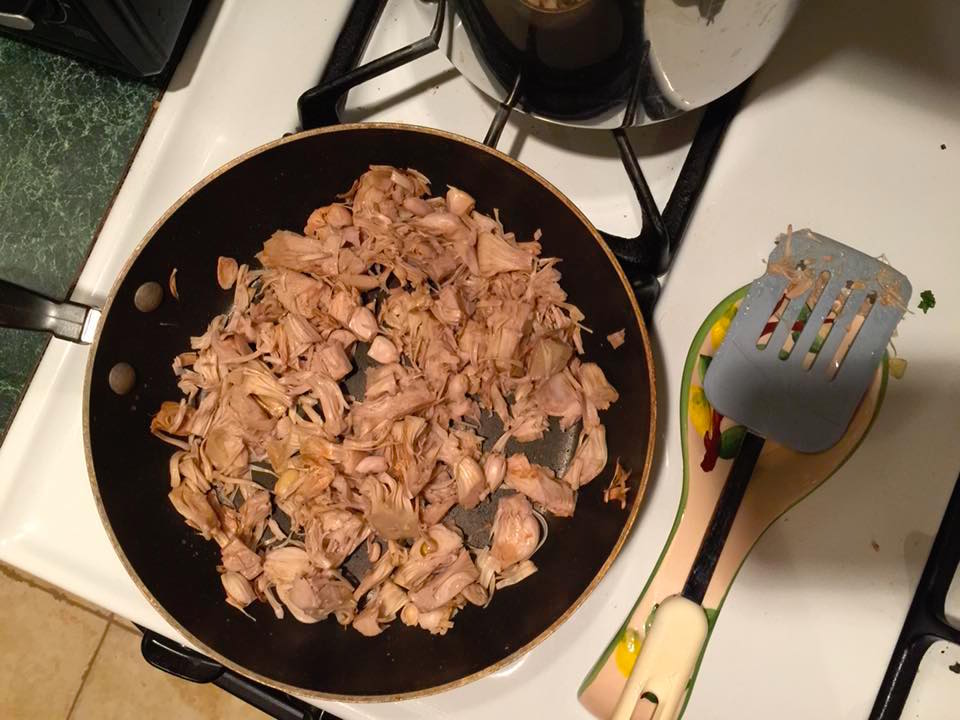 So to answer the question I'm sure you're thinking: what is jackfruit, how does it taste and how do I cook it?
Jackfruit is indeed a fruit that has tons of fiber. It smells and tastes a bit tropical, like pineapple – which makes it a perfect vegetarian and vegan substitute for something like pulled pork or a BBQ sandwich. You can cook jackfruit in a bunch of different ways and can purchase it in it's original fruit form or pre-cut and canned.
In this case, I used jackfruit to sub out ground beef crumbles. Yes, you get a totally different flavor, but the end result is still delicious! The organic jackfruit I used came in a can. It's really easy to cook – I just put it in a skillet with a small drizzle of olive oil and some spices.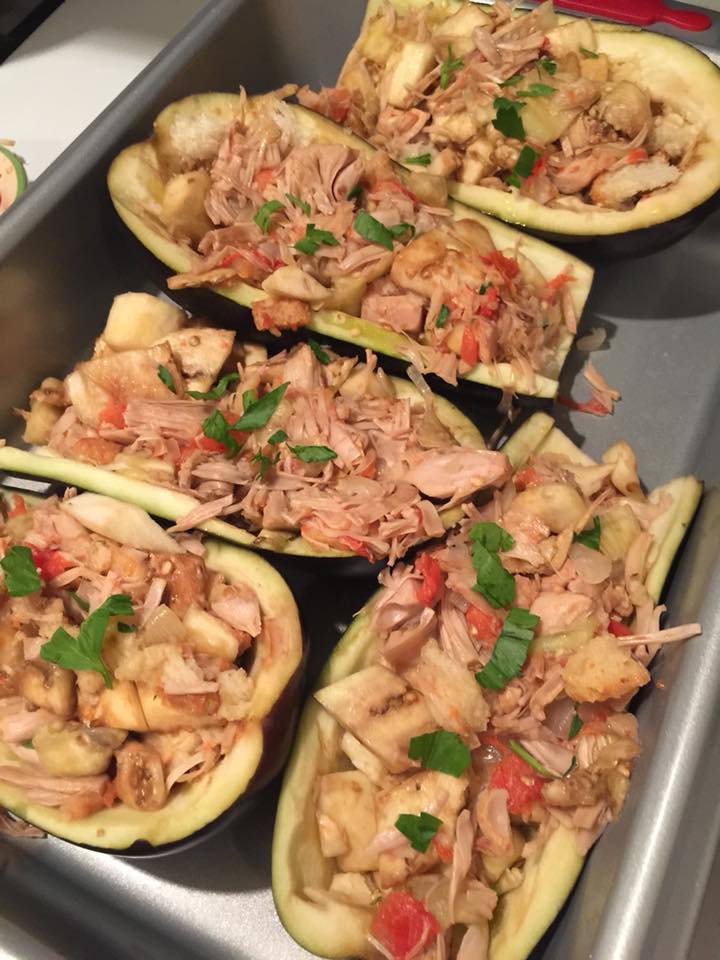 When jackfruit is cooked it naturally begins to shred, making it look a lot like pulled pork! After doing some preliminary cooking on the stove I stuffed the crumble mix into the eggplant skins and put them in the oven to cook for close to an hour. The end result is sooo good! Think crispy shredded jackfruit with pineapple undertones mixed with sauteed eggplant, tomatoes and onions. AMAZING!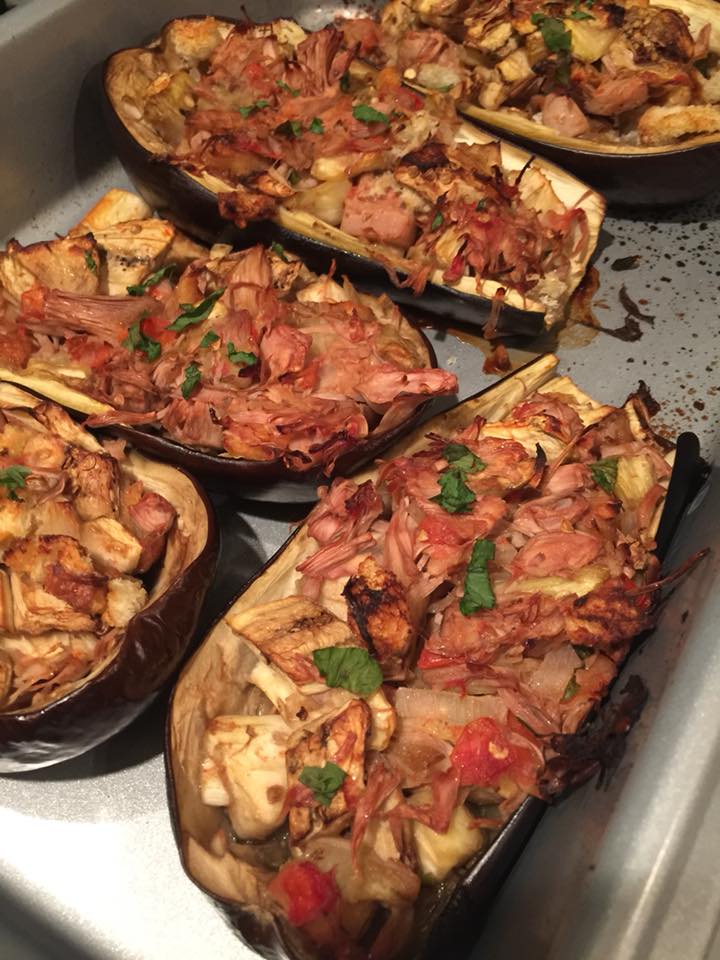 Keep reading for the full Vegan Jackfruit Stuffed Eggplant Recipe below – I can't wait to hear what you think!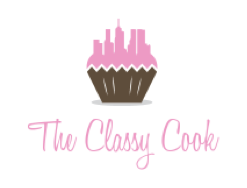 Vegan Jackfruit Stuffed Eggplant
Let's Get Started:
1 can organic jackfruit (this is the one that I used for this recipe!)
3 organic eggplants
1 onion
1 tomato
1 cup breadcrumbs (best if you use a week old semi-stale loaf of fluffy bread and crumble it yourself!)
Olive oil
Parsley
Salt
Pepper
Let's Get Cooking:
Preheat the oven to 400°F. In a pan mix full can of jackfruit, chopped veggies and a few teaspoons of olive oil. Sautee for 10-15 minutes on medium heat. Carve out eggplant skins and drizzle them with olive oil, salt and pepper. Add the sauteed mix to the eggplant skins and bake in the oven for an hour (the time depends on how thin you've cut the eggplant, so check on them once in a while to make sure they're cooking properly!) Let cool, sprinkle with parsley and enjoy!
Let's Get Creative:
The next time I make this recipe, I think it would be delicious to add some chopped up potatoes. Especially if you are making this as an entree, the potatoes will definitely make it more filling.
Stay Classy! xx
---