The Woman-Owned Protein Packed Snack Getting Me Through Wedding Planning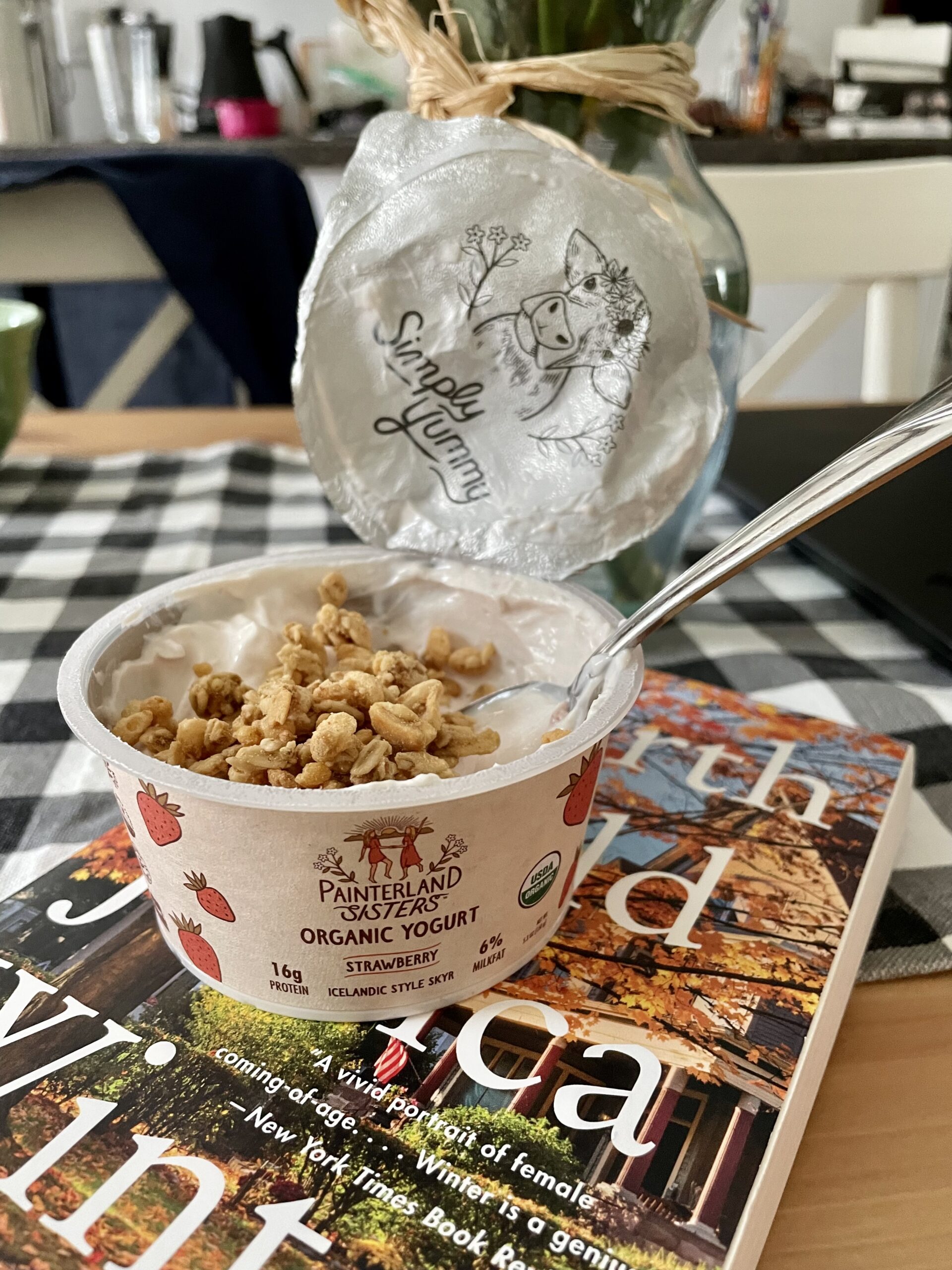 When I became a pescatarian six years ago my biggest worry was how I was going to get enough protein. I thought about the typical protein snack I eat throughout the day. I may still eat fish, but I don't eat a lot of it. Cooking it at home is rare, but I will eat it out every once in a while. Cutting meat out of my diet was the best thing I could have done to meet my goal of conscious living. It also required me to re-educate myself on how to cook and feed myself!
For a while, I fell into the trap of getting full by padding my meals with carbs and sugar instead of protein. With a little guidance from my sister, who was already vegan, I started to swap in a greater variety of fruits and veggies. I try to eat consciously. For the most part, that means eating a primarily plant-based diet. If I'm not eating something made from plants, I'm making sure that I'm eating the best version of something that I can find. Something that feels like it aligns with my values and is protein-packed, good for me and makes me feel good too.
Working from home, I've gotten into an awesome routine for cooking for myself and my fiancé (or eating what he cooks for me!). We try to only keeping healthy low-calorie high protein snacks in the house. Since we're in the throes of wedding planning – 8 months out! – convenience remains key. If I get a 'lunch break' during the work day, I spend it doing some sort of research for my wedding. So I don't have time to eat more than a grab and go snack during the day. I was surprised to find my go-to snack become something I honestly hadn't eaten in a while. Skyr style yogurt.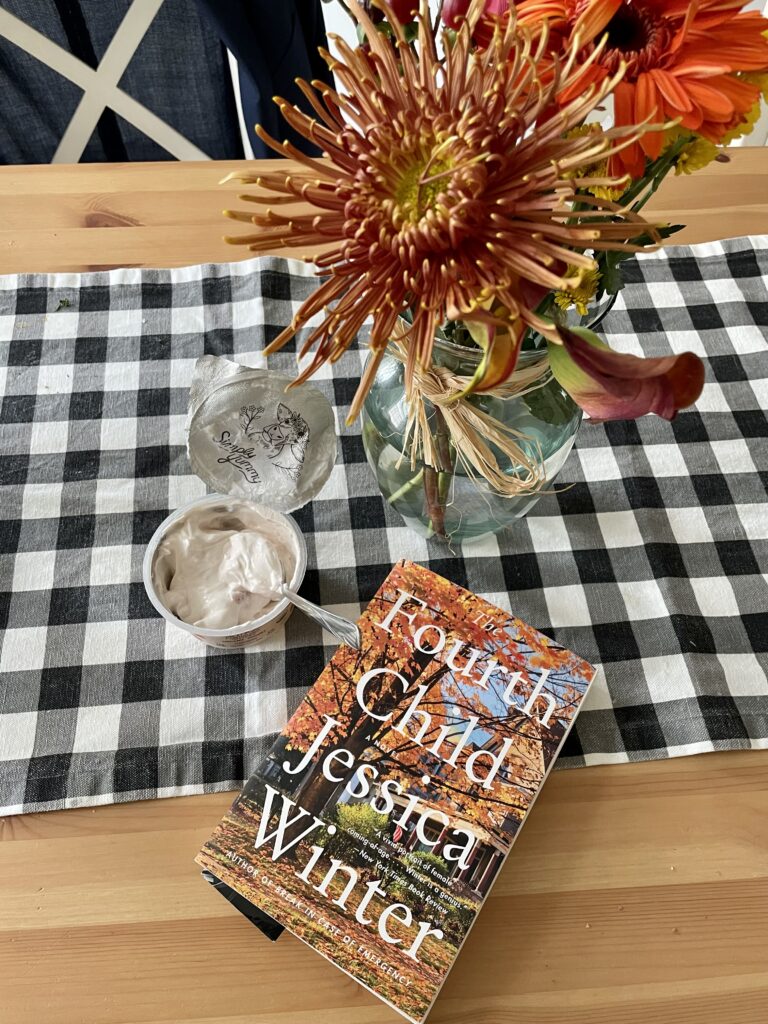 The Painterland Sisters Organic Skyr Yogurt paired with a yummy granola has become a staple in my house. I feel an affinity towards the brand – which not only makes delicious yogurt that is lactose-free and full of probiotics, but also higher in protein. This type of yogurt can have up to 18 grams per cup, which is more than my regular protein smoothie! On top of that, I love that the brand prioritizes sustainability and is a family-owned company that uses regenerative farming practices. The Painterland Sisters Yogurt comes in a line of incredible flavors: Meadow Berry, Lemon Blueberry, Strawberry, Vanilla Bean and Plain. I started snacking on the yogurt in between my morning protein smoothie and a late-day lunch. It keeps me fuller longer, and gives me an energy boost that I know my muscles will thank me for after a Peloton bootcamp workout.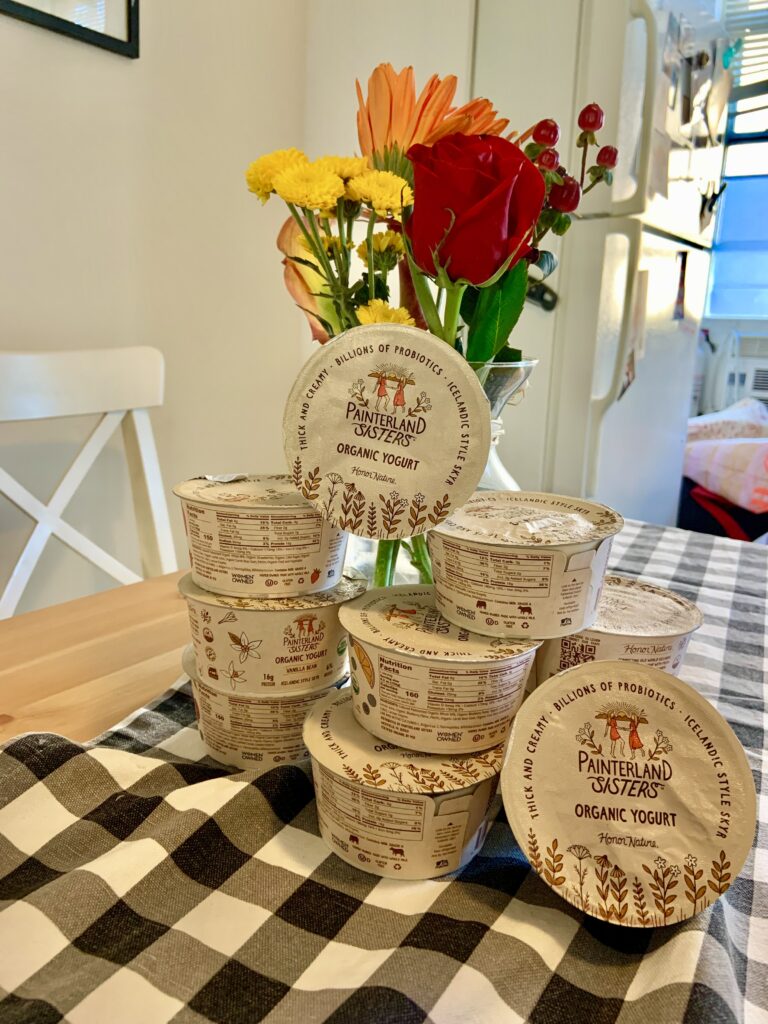 I mentioned earlier that it's rare for me to eat a non plant-based yogurt. Painterland Sisters Organic Skyr Yogurt is the exception. Made with organic whole milk – which is the only type of dairy milk I will consume – the yogurt tastes fresh and healthy. I love that I'm getting an extra boost of protein in the middle of the day, and that I'm supporting a certified Woman Owned small business. The yogurt is currently available across the country at natural and organic grocery stores. Check out the store finder to find it near you!
---