Black Bean Veggie Burgers
Since becoming a pescatarian, I've found that a lot of my meat replacements are processed and contain soy. I try not to eat a lot of processed food – besides an occasional cookie or two, I like to stick with a more natural diet of fruits and veggies – and soy has actually been linked to have an estrogenic effect on the body, which confuses your hormones. In an attempt to reduce the soy and processed food that I'm eating, I turned to Plant-Protein Recipes That You'll Love by Carina Wolff. Her Black Bean Burger recipe took just 15 minutes to make and since I made it in bulk, I had homemade veggie burgers for the entire week!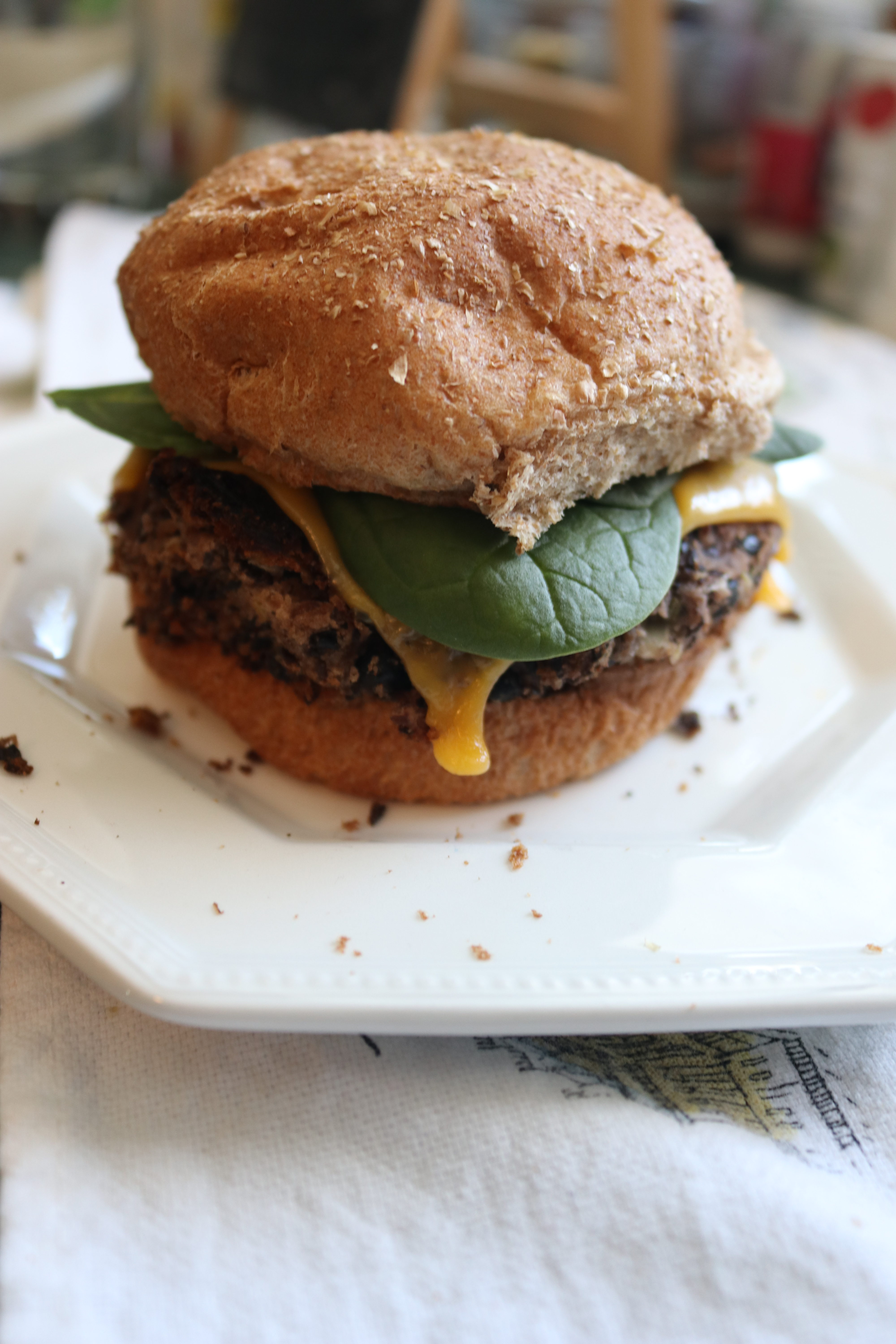 You can find her cookbook on Amazon – but in the meantime, try out this plant-based burger recipe below. It's SO filling. And honestly tasted so much better than the frozen versions I'd been buying. Just put it on a bun with some lettuce, ketchup and cheese and you'll find yourself with a delicious burger that tastes much better (and healthier) than the real thing!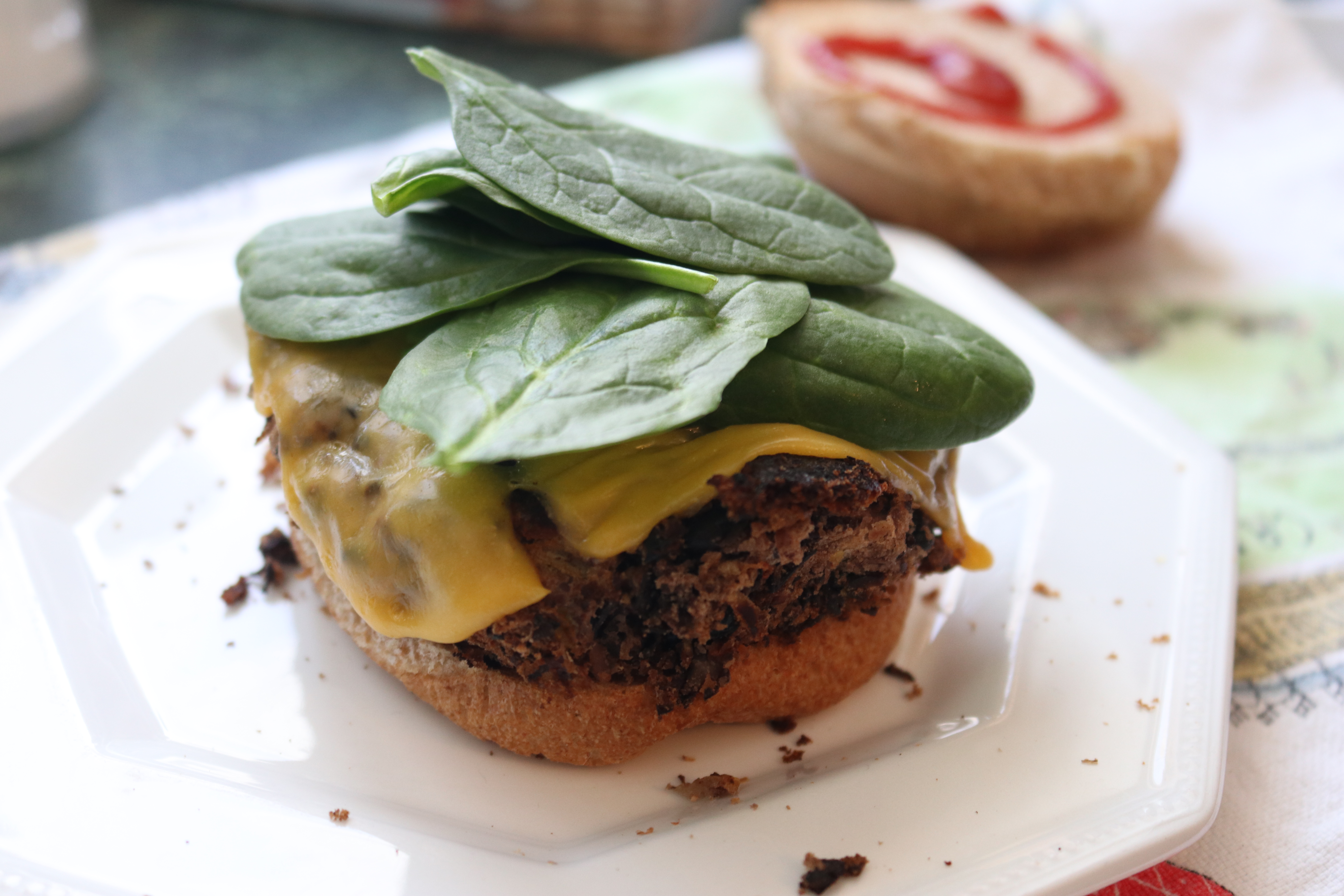 Keep reading for Carina's full recipe for Black Bean Burgers below – with a couple additions from me, because I can't help myself 😉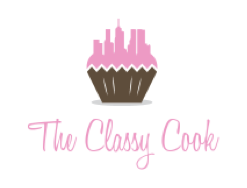 Healthy Homemade Black Bean Veggie Burgers
(Makes 4 burgers)
Let's Get Started:
2 1/2 cups canned black beans
1 medium yellow onion, peeled and grated
1/4 cup flaxseed meal
1/4 teaspoon garlic powder
1/4 teaspoon cayenne powder
1/2 teaspoon ground cumin
1/4 teaspoon salt
1/4 teaspoon black pepper
1/4 cup extra virgin olive oil
3 teaspoons nutritional yeast
Let's Get Cooking:
In a large bowl, mash black beans with a fork until softened but still firm enough to mold into patties. Add grated onion, flaxseed meal, garlic powder, cayenne pepper, cumin, nutritional yeast and salt and pepper.
Form mixture into 4 large patties using your hands – the patties will stay the same size when you cook them.
In a large pan, heat oil on medium-low. Add the patties to the pan and cook each side for 5-7 minutes or until crispy.
Let's Get Creative:
One of my latest obsessions is nutritional yeast. Especially if you're vegan – the cheesy flavor can help curb all cravings. This adds extra flavor to these burgers (I've made the recipe twice, the first time without and the second time with) and it truly makes them SO GOOD. Just try it – you won't regret it!
Stay Classy! xx
---