Your Yoga Practice Could Actually Help Your Career – Here's How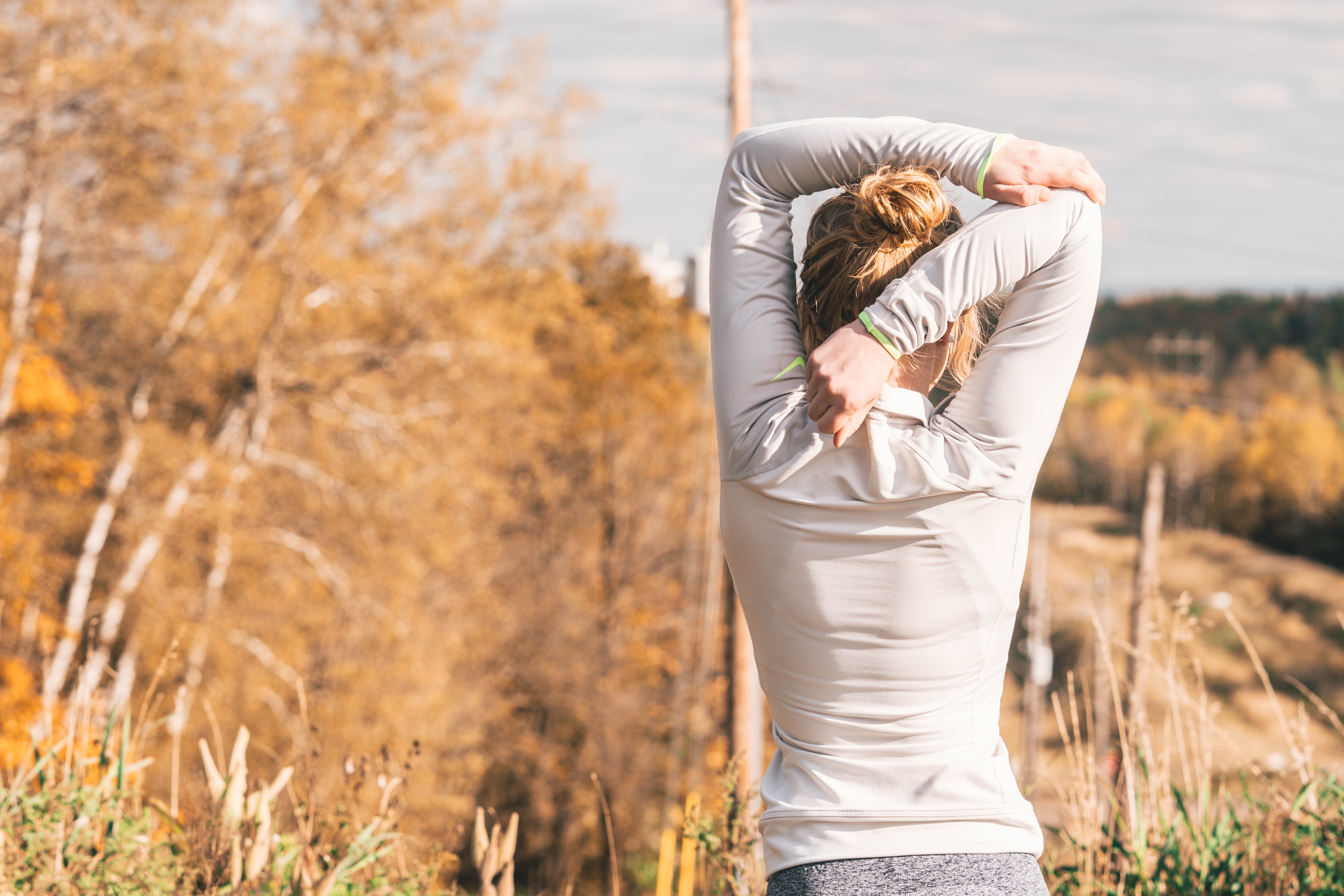 For centuries, yoga has been practiced by those who are the top leaders in their professions – the greatest of the greats. From celebrities such as Jennifer Anniston and Justin Timberlake to innovative business leaders such as John Mackey – the co-founder and CEO of Whole Foods Market – holistic wellbeing found through a yoga and mindfulness practice has proven to do wonders for many industry leaders' success stories.
But how can a vinyasa be linked to a successful career? To answer this it's important to look at the science of the exercise, the lifestyle of a yogi, and the impact that this has on both the mind and the body.
Yoga can help you focus, control emotions and manage stress better. It can help you think more decisively, and strengthen your relationships with people. Yoga is much more than just a physical exercise – it provides a holistic way to strengthen your mind as well. After doing my own daily yoga practice, I can say that I have noticed a difference in my abilities both on and off the mat. At the time, I was dealing with a leadership dilemma due to not-so-impressive or engaged interns. As a manager, I needed to find a way to help them change. I decided to look into this connection further by reading Tara Mitchell's new book,
The Yoga of Leadership: A Practical Guide to Health, Happiness, and Inspiring Total Team Engagement.
Mitchell has a background in international business and also as a yoga instructor. As she was going through her yoga teacher training she began to realize the deep connection that yoga and leadership success had in her life. This book was the result of that, as Mitchell knew that this information needed to be shared with the world.
"Personal well-being is not only principle centric, but also a leading indicator of success at work and in life.  When the rubber meets the road and we have to perform as leaders, it all needs to be in check," explains Mitchell. Keep reading for her top tips for manifesting career success!
7 Yogi Secrets For Leadership and Career Success
1. Align Your Intentions
Happiness, health and inspiring leadership happen when clear intentions are purposefully aligned with life. By setting intentions that show you are open to being happy, healthy and inspiring team engagement, you will start to find these things manifesting in your life. Set intentions that support your wellbeing and work strongly towards them by arranging your life in a manner that supports your goals.
2. Make Time To Rest (Mentally and Physically)
Feeling refreshed should be your new normal. Nourishing your physical body with good food, movement, quality sleep and cleanliness should be something that you take pride in and make time for throughout the week. Become aware of the tension held in your body and begin to take measures to release this tension. This will free up energy for helpful purposes, such as maintaining your unique qualities that make you a great leader. You should take pride in a healthy body and in the increased energy levels you will gain from it.
3. Be Conscious of Your Energy Levels
Don't be so hard on yourself. It is perfectly okay to take your energy levels into consideration and give yourself an appropriate workload to complete with that in mind. This will allow you to develop or maintain the qualities that are important to a successful career, including: vitality, emotional awareness, calm demeanor, creativity, personal expression, clear communication, confidence, strength and authenticity.
4. Take Care of Your Mind
Give yourself the luxury of an orderly and relaxed mental state. Reflect on your perspective and worldview, minimize distraction, tune into your reactions and give yourself the clarity to understand why you act and feel the way you do in certain situations. Meditate. This self awareness will be one of the most important tips for creating success in all areas of your life!
5. Never Stop Learning
Once you realize that you have the power to make your life happen, new opportunities will begin to appear. Remind yourself to stay grounded in your values by honoring the intelligence of an open mind and rest. Start to manifest life on your own terms. Let your practice on the mat assist you with this – by providing yourself with new challenges each day in a relaxed setting.
6. Find Your Bliss
Once you give yourself the opportunity to live with inner freedom – you've created the perfect condition for unlimited potential. Each choice you make has the power to give you a joyful life experience. Make direct choices in consideration of your unique purpose that honor what you are meant to be doing at that moment. A few ways to do this would include: prioritizing strong connections with others, appreciate your own talents and all of the abundance that you have in life. Start a gratitude journal or just think of a few things you are grateful for each night before you go to sleep.
7. Move Your Practice From Vision to Action
The smallest shifts in your daily habits will have meaningful positive effects on your wellbeing. Commit to acting on two easily achievable activities each day that will help you acknowledge your accomplishments and make this small daily beneficial change a lifelong habit. Acting on this incrementally will allow you to achieve success in the direction of health and wellbeing. These changes in you will become visible in every area of your life – and you will serve as an example to your coworkers, friends and family.
I hope you enjoyed these tips from Tarra Mitchell's new book!
Stay Classy! xx
---