These Leggings Are Made From Recycled Plastic Bottles
If you've read through the Wellness vertical of my site you'll notice that a lot of what I write about incorporates yoga and meditation. Especially with a Type-A, perfectionist personality, it became a pivotal moment in my life when I found something that could not only calm down my body, but also my mind. When my thoughts stop racing 1,000 miles a minute during a yoga flow or a meditation session, I find myself fully at peace at that moment and for the rest of the day. It is SO important to take this time for yourself, whether you wake up 10 minutes earlier in the morning to meditate or invest in some post-work yoga classes. You will overall feel stronger, healthier and ready to tackle whatever tasks are thrown at you that day.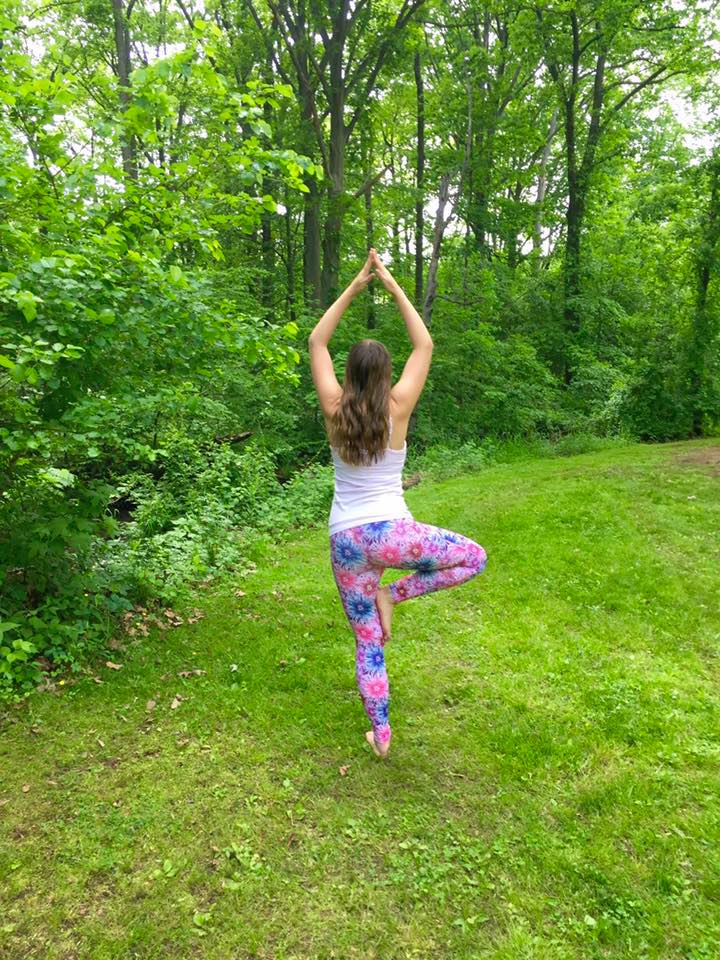 Something I haven't talked about a ton on my site and vow to do more of is the state of the environment. Due to a plethora of factors including overpopulation and overconsumption, the Earth is dying (and overheating). There are tons of small lifestyle changes you can make to help mitigate these detrimental consequences to our environment, including eating less meat and making a conscious effort to compost and recycle. And from a consumer standpoint, a yoga and workout apparel brand has created another solution.
The leggings that I'm wearing in these photos (by Rumi x Feel Good in the Fire pattern, $78) are made from recycled plastic bottles. Yup, I couldn't believe it either! They're stretchy and comfortable and definitely make a statement. Each pair of leggings from Rumi x Feel Good is made from recycled polyester (rPET) which uses 50% less energy than virgin polyester to produce.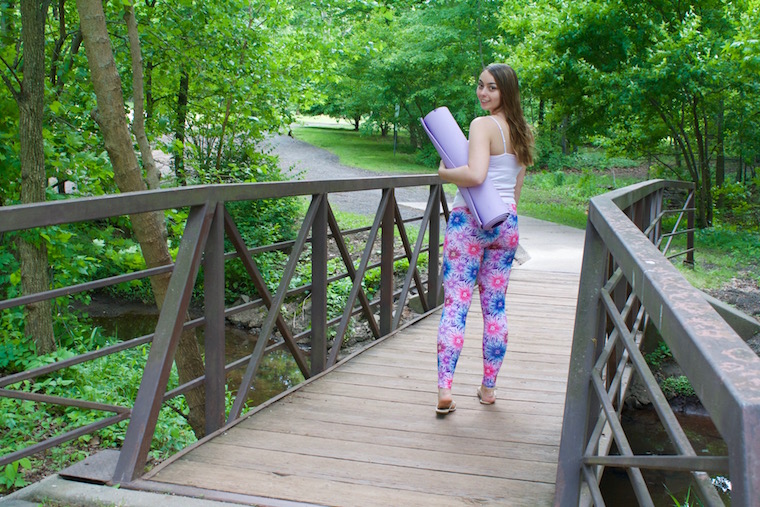 And the fact that they use recycled plastic bottles means there is less plastic waste in landfills and in the ocean!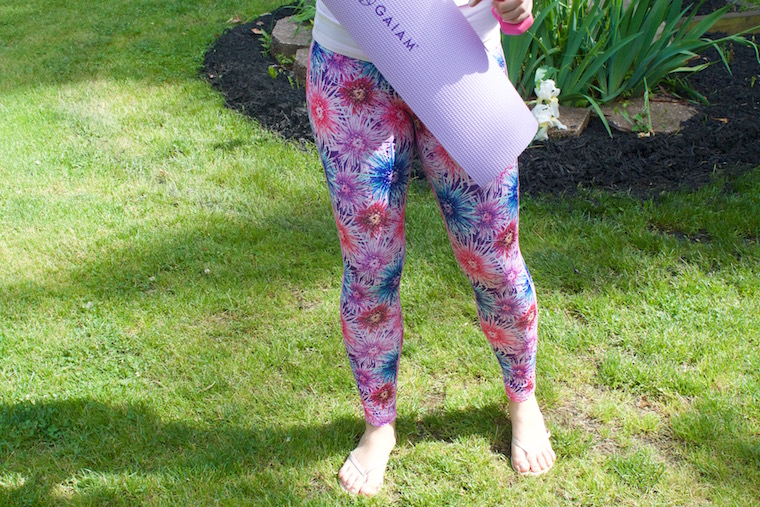 Wondering how they're made? Plastic bottles are shredded and then melted and dried into flakes. The flakes are pulled into yarn and then spun into the signature Rumi x Feel Good fabric… voila!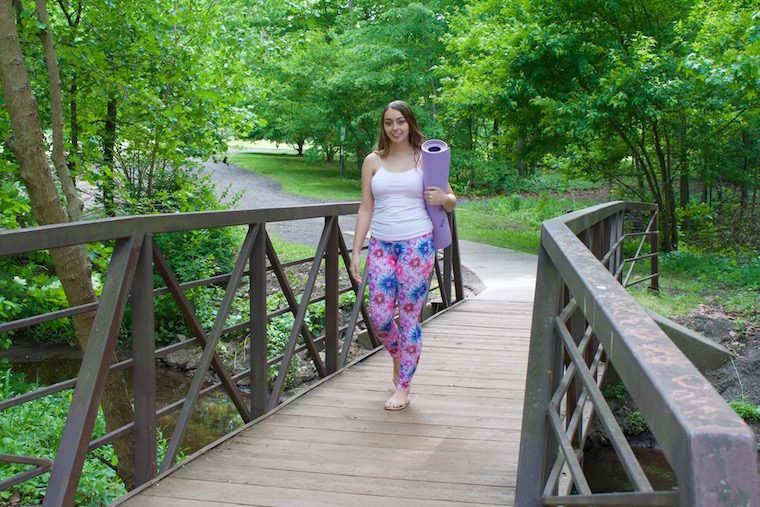 The company makes more than just leggings – you can shop their site for workout shirts, headbands, bags and more. Some of their products are free of synthetic dyes, and simply use the natural coloring of the bottles to dye their items. Rumi x Feel Good is making the word a healthier and more beautiful place, check out the innovative brand today and show them some well-deserved love!
Stay Classy! xx
---