Dark Chocolate Ghiradelli Brownie Cookies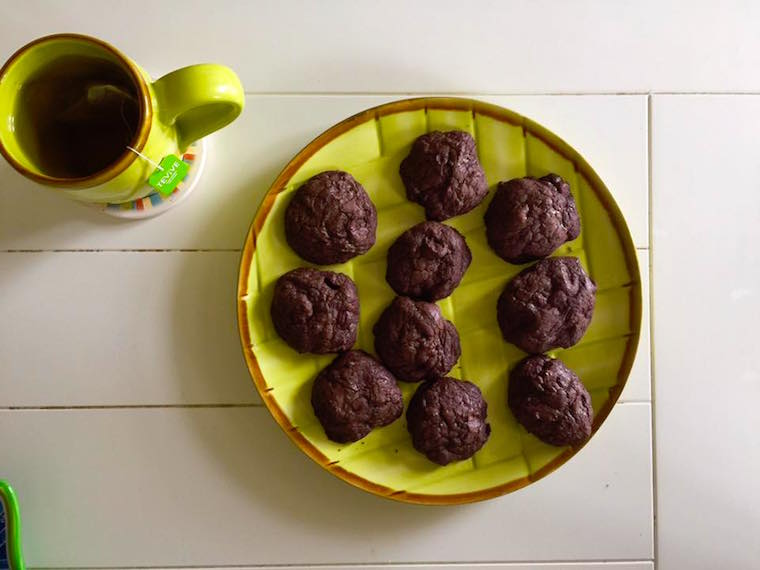 The 4th of July is swiftly approaching. Bring on the pool parties, BBQs, beach days and all the outdoor fun! Since we're using a Ghiradelli brownie mix for the cookie batter, this recipe is really rich with chocolatey goodness and takes just a few minutes of prep work to make. Although I always make my goodies from scratch (really! maybe it's a pride thing but I think they taste better) these cookies may just be the exception to my rule.
I recently found myself in my boyfriends beach house on a not particularly sunny or warm day. When in Rome… raid the pantry for baking materials! We had been reading on the couch and drinking tea and I thought to myself what was the one thing that could make this afternoon even sweeter… cookies!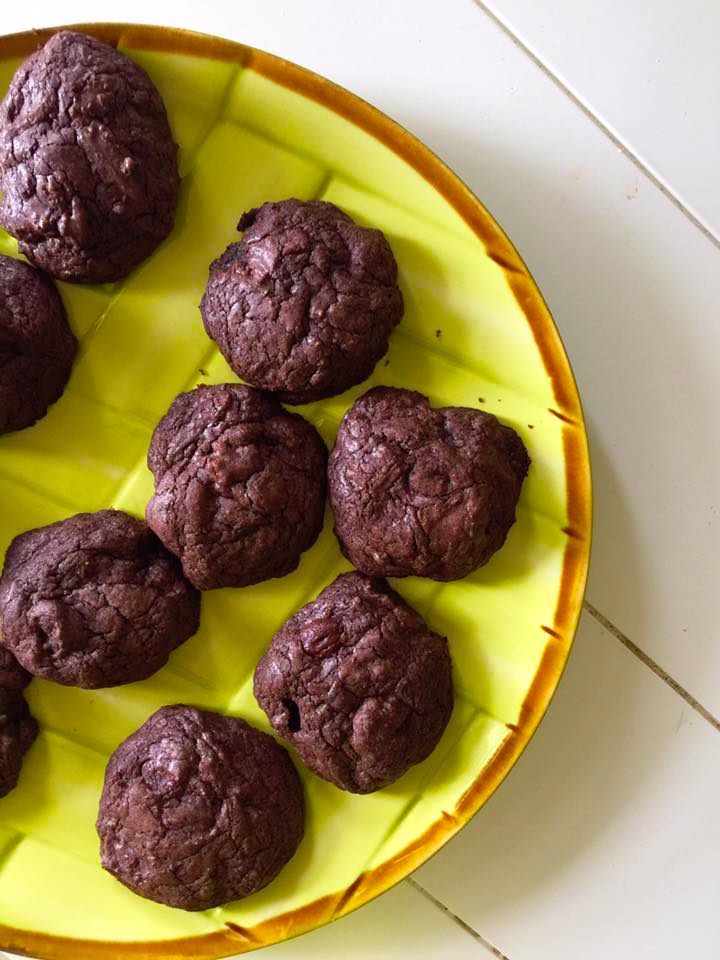 After finding a box of dark chocolate Ghiradelli brownie mix I got to thinking. I certainly wasn't in the mood for rich gooey brownies (mainly because I wanted something to dunk into my tea) so what if I repurposed the pre-packaged goodness into something else?
Volia, that's how these cookies came to be!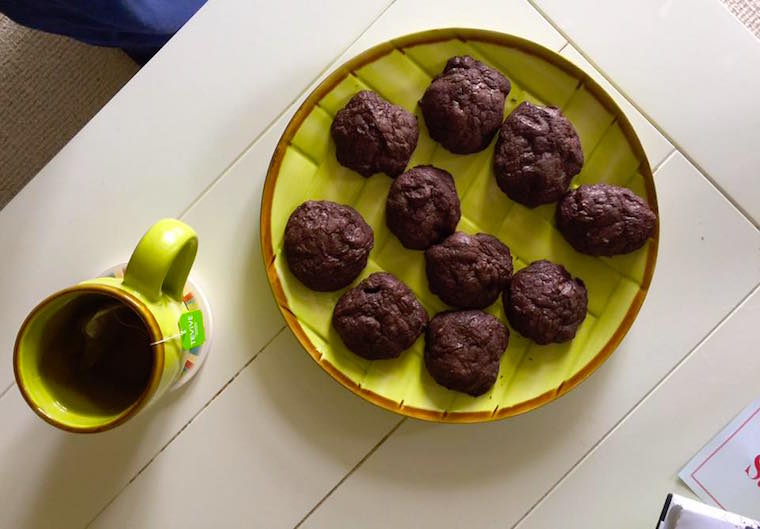 Besides the brownie mix, you won't need many other ingredients at all. And you'll most likely have them already stocked in your pantry, even if you're at a house that you don't use too often!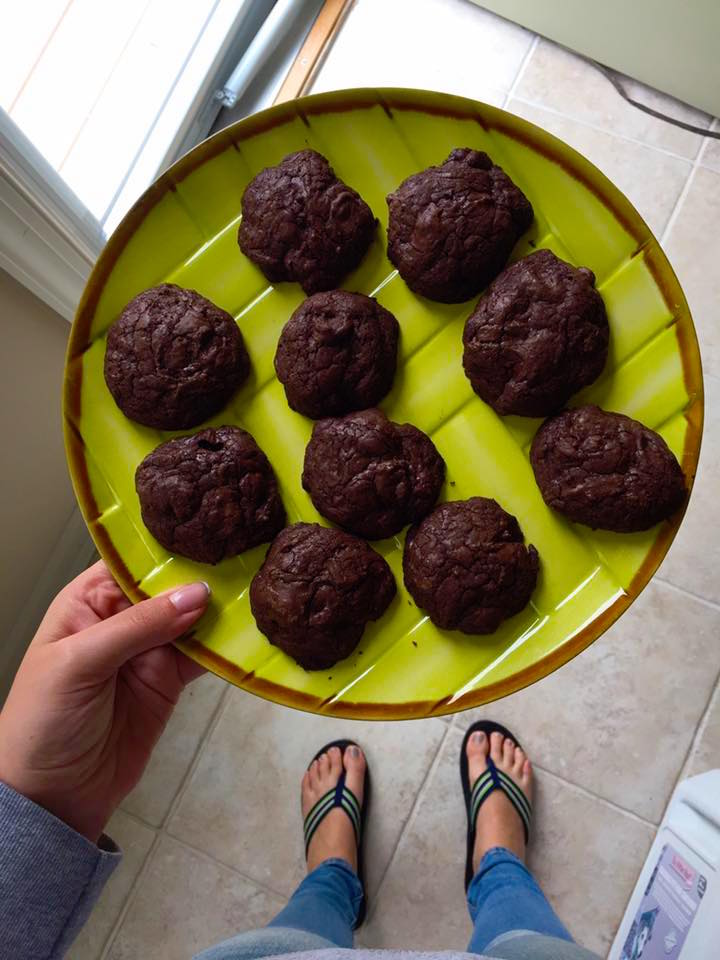 Mmm, we ate these beauties throughout the week with breakfast, as a snack and as dessert. Anyway, isn't one of the rules of summer to let loose a little and treat yourself? x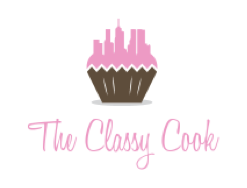 Dark Chocolate Ghiradelli Brownie Cookies
Prep Time: 5 Minutes     Cook Time: 20 Minutes     Total Time: 25 Minutes
Let's Get Started:
1 box dark chocolate Ghiradelli brownie mix (or any other brownie mix will do!)
3-4 tablespoons flour
2 eggs
1/3 cup melted coconut oil (sub out for olive oil if you don't have it!)
Let's Get Cooking:
Preheat the oven to 350°. In a large bowl mix flour into brownie mix. Add in the eggs and olive oil. Mix until thick and creamy like a cookie dough consistency. (You'll find that in higher altitudes, you may need to add more flour!) On two greased baking sheets line cookie dough 1 inch apart. Bake for 8-10 minutes. Let cool and enjoy!
Let's Get Creative:
Most brownie mixes come with added chocolate chips and nuts – but if yours didn't feel free to add them to your cookie dough mixture! 🙂
Stay Classy & Enjoy! xx
---