Pineapple Chicken and Rice Bowl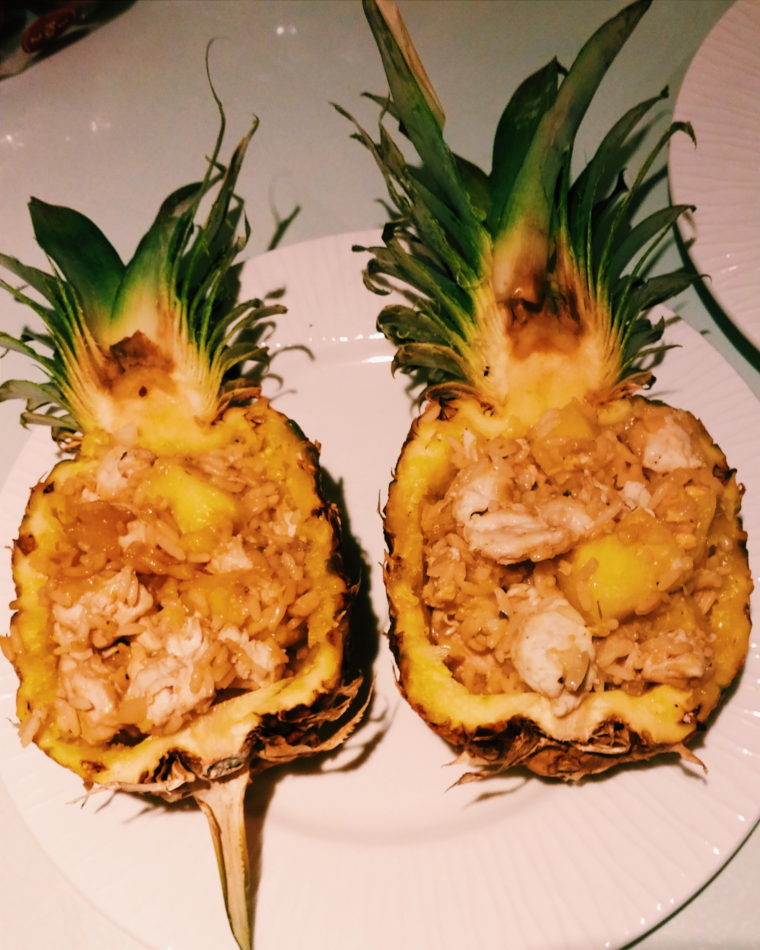 It's so crazy to me that not only do I now like pineapples (after actually despising them for 19 years of my life) but I'm currently obsessed with them. I've come a long way from ordering smoothies with ALL of the available fruits, "but no pineapple, please."
My obsession definitely started up again after visiting Brunch&Cake in Barcelona last year, where I found myself enjoying an incredible acai bowl served in a pineapple… mmmm.
I created this recipe while living in London. I remember that I had been sick for most of the week, not leaving my flat with the exception of a quick trip to Tesco which resulted in coming home with a big beautiful pineapple. I had meant for the pineapple to be a topping in my oatmeal the following morning, but I realized that I couldn't wait until then to eat it. This recipe only took around 15 minutes to make and it's seriously delicious – you should definitely try it!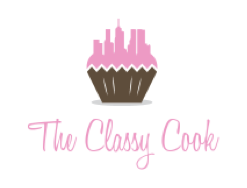 Pineapple Chicken and Rice
Prep Time: 5 Minutes     Cook Time: 10 Minutes     Total Time: 15 Minutes
Let's Get Started:
1 tablespoon olive oil
2 garlic cloves, minced
¼ cup chopped onions
3 pieces chicken breast, chopped
2 cups chopped pineapple
4 cups cooked brown rice
3 tablespoons soy sauce
Salt and pepper to taste
Let's Get Cookin':
Heat up a frying pan or wok on medium high heat. Add olive oil, minced garlic and chopped onions, sauté until fragrant (1 minute).  Add chopped chicken and pineapple, sauté for about 5 minutes. Add the rice (2 minutes). Add soy sauce and stir fry until everything is heated through (3 minutes). Adjust seasoning to taste and serve while hot.
Let's Get Creative:
First, serve it in the pineapple! You scooped out the fruit and letting the finished meal sit in there and absorb the rest of the pineapple juice makes it taste (and look) so much better. You can also add as many veggies to the recipe as you want! I'm thinking I might add a bit of coconut milk to the next recipe too.
Stay Classy & Enjoy! xx
Kitchen essentials we're crushing on:
---