Healthy Work Snack Essentials That Will Get You Through The Workday When Nothing Else Can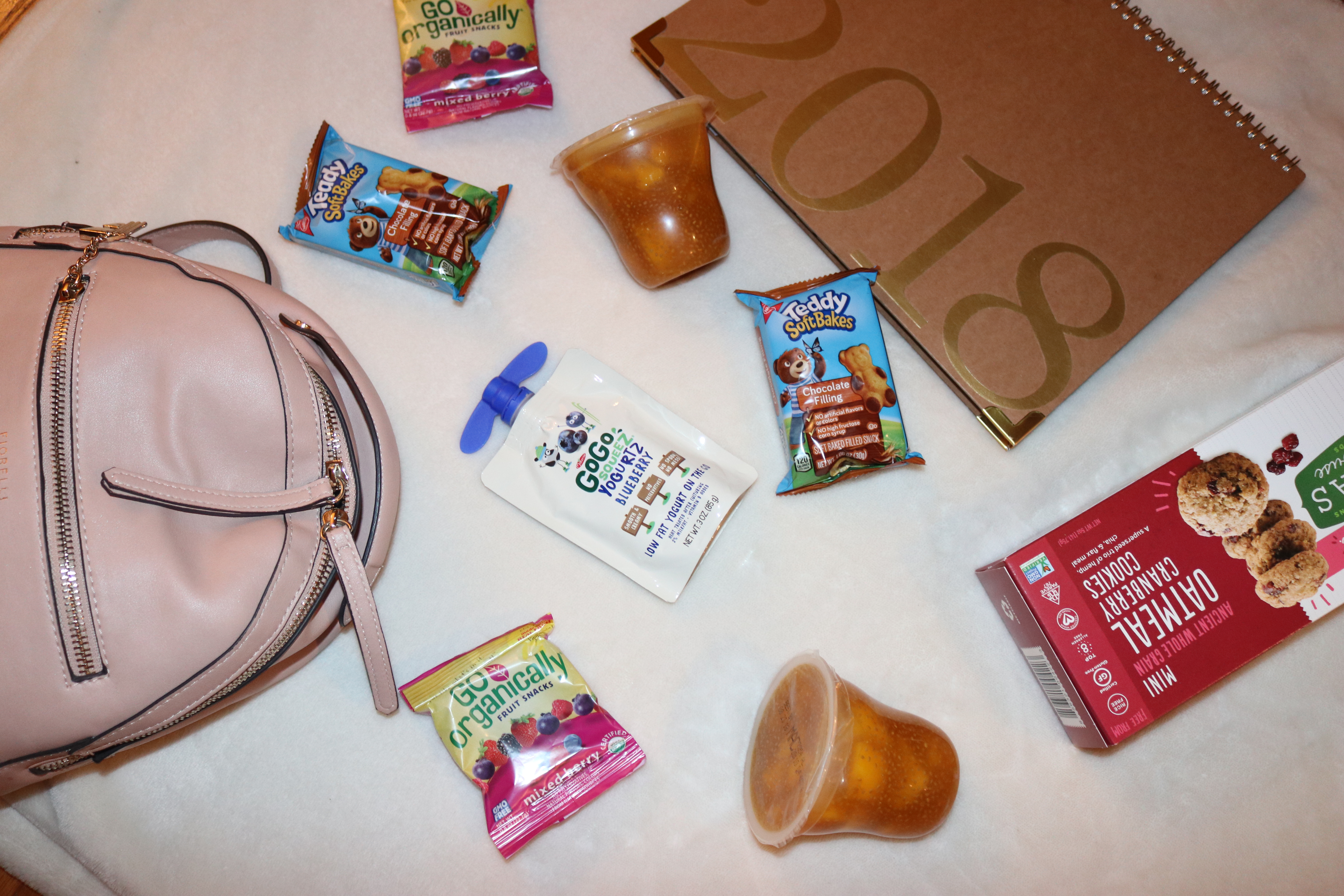 When it comes to snack time, I don't  mess around. I've always had a passion for good food, which has been exacerbated ever since I worked as a food editor at Dr. Oz The Good Life and Well+Good. As an adult working in an office, I'll only be happy in the middle of a work day if my snack drawer is stocked and my cravings satisfied. Okay, okay – maybe I'm being a little bit dramatic. But only just a little.
I'm into eating healthy and I love when the foods and snacks I'm eating are organic and made from the best possible ingredients – yes, ideally only the ingredients that are legible and that I can pronounce. I've tried out some of the latest snack launches and can't wait to share my favorites with you all! Whether you're packing lunch to work or school (and let's face it, I can't be splurging on Luke's Lobster every day even though they have a food truck perfectly positioned under my office…) accessorize that lunch box with delicious healthy snacks that will keep you full and enhance your day with some flavor.
Keep reading for the full list of healthy snack essentials to help get you through the workday!

1. Teddy Soft Bakes, retails for $10 per box.
A big shout out goes to #1 on this list – mainly because when I turned over the box to check out the ingredients, there were only a handful of them and they were all natural! I was so surprised because I hadn't known that Teddy Grahams were healthy. This special "cousin" snack is made with a small amount of sugar, but still tastes delicious! They are filled with either chocolate or vanilla – the perfect afternoon pick-me-up.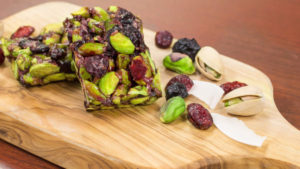 2. Pistachio Chewy Bites, retails for $6 for a pack of 6.
I'm a bit nuts for nuts because of their flavor and the high amounts of vegan protein they provide. I keep a huge bag of Trader Joe's almonds at my desk and munch on them during the day when I feel like I need more protein – for me, I'm able to focus better when I've consumed a lot of protein! I also find pistachios delicious and these chewy bites combine sweet and salty for a perfect snack. You'll satisfy two cravings in one with this yummy treat.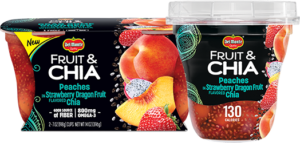 3. Del Monte Fruit & Chia Cups, retails for $2.19 for a pack of 2.
If you're a fan of fruit cups, you won't want to miss this special treat! This fall, Del Monte has come out with a new line of fruit cups full of protein-packet chia seeds and fruit. Coming in amazing flavors such as Strawberry Dragonfruit Chia and Pears in Blackberry Chia – I can assure you that you've never tasted anything like it and that you won't believe it's made from all natural ingredients.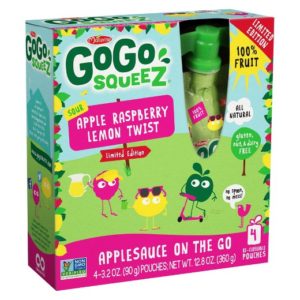 4. GoGo squeeZ, retails for $7 for a pack of 12.
I love snacking on all things fruity in the afternoon. The GoGo squeeZ apple lemon raspberry twist snacks were so delicious that I didn't want to share them! They are made with 100% fruit and no added flavoring – and tasted amazing! I also tried the blueberry yogurt GoGo squeeZ which don't need to be refrigerated. This makes them a really convenient snack that currently lives in my snack drawer (but not for long!) 😉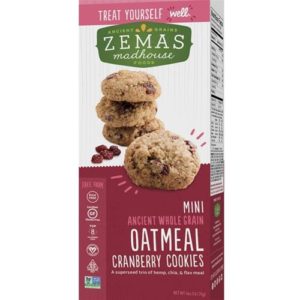 5. Zema's Madhouse Oatmeal Cranberry Cookies, retails for $10 per box.
Need a snack that's gluten-free? These cookies are made with ancient grains such as teff, millet and quinoa. They're also packed with super seeds chia, hemp and flax. They taste delicious and are high in protein and fiber. I'll be posting about Zema's delicious black bean brownie bites (you'll use their mix to make them yourself and they honestly might be the best brownies I've ever had… really!)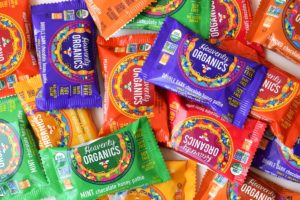 6. Heavenly Organics Chocolate Honey Patties, $6 for 12 patties.
Yup, healthy candy counts as a snack too! These chocolate patties are deliciously dairy-free and are made with just a handful of good-for-you ingredients. Swap out your Halloween candy for a bite of this organic goodness!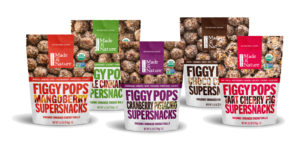 7. Figgy Pops, $15 for a 20 oz pack.
These treats are fully organic and made with all natural ingredients. One of my favorite things about them is that there is no added sugar – most of the flavor you get is from the figs! My favorite is the chocolate superseed kind – it's a really yummy midday pick-me-up snack!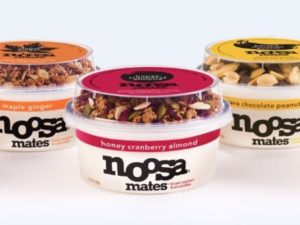 8. Noosa Yogurts, $2.50 each in-stores at Target.
Even though I've been making a conscious effort to eat less dairy – this yoghurt has become a weekly treat for me. Especially when it comes to Noosa's fall flavors like maple pecan and cranberry almond – these yoghurts are the sweet treat I use to motivate me to get through the workday.
9. Go Organically Fruit Snacks, $20 for a 42 pack.
I LOVE fruit snacks – and it's a big plus that these are totally organic. They are such a small energy boost that you can put in any sized bag. I tried the mixed berry box and fell in love with them. They're for sure a reason for me to look forward to bringing my lunch to work!
Stay Classy! xx
---