From Barre To The Bar At The W Hotel Downtown NYC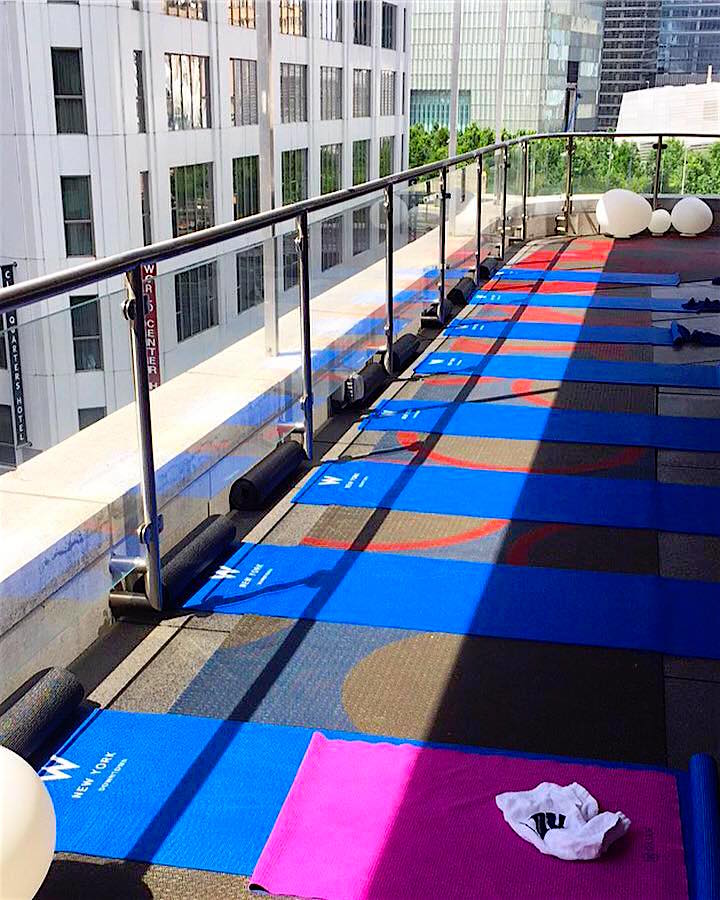 Is it possible that we're already transitioning into August and summer Friyays are slowly peeking at a leafy autumn horizon?
The W Hotel has found the perfect way to celebrate summer weekends kicking off another year of its Barre to Bar fitness class held on the 5th floor terrace. The class is taught in collaboration with a kick-ass instructor (former Broadway dancer and Physique 57 instructor), a DJ and amazing bluetooth headphones through which fitness junkies can hear music and instruction.
The class lasts 45 (grueling) minutes in the hot summer sun, but you'll be working out with a view of 1 World Trade Center and lower Manhattan. During the class you'll have access to fruit infused ice water, bottles of Ruma iced tea (yum! though I wish they were decaf) and protein bars. Post-class, you'll be invited to celebrate the weekend at the bar with fitness themed cocktails that are both alcoholic and non-alcoholic.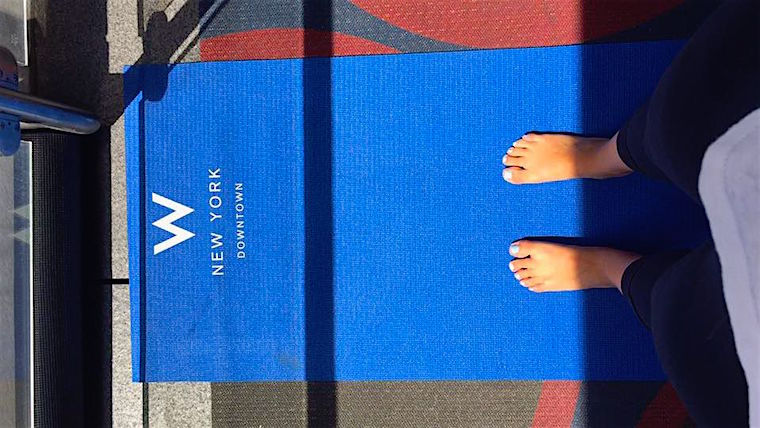 The class is set up in three 15 minute exercise increments, with a 15 minute metabolism boosting burn session in the middle. Yes, this is as painful (and effective) as it sounds. I felt like I was back in my basement doing HIIT training, except without the 40 second breaks I was used to and with energetic Alex DeJong breathing down my neck. Of course, I'm just complaining. In reality, this class kicked my butt.
If you plan on trying out the Barre to Bar class at the W Hotel this summer, pray that you do so on a cloudy day! Though the view from the 5th floor terrace is wonderful, the sun will be shining directly on you for those 45 minutes, making you sweat 10x more and dehydrating you to the max.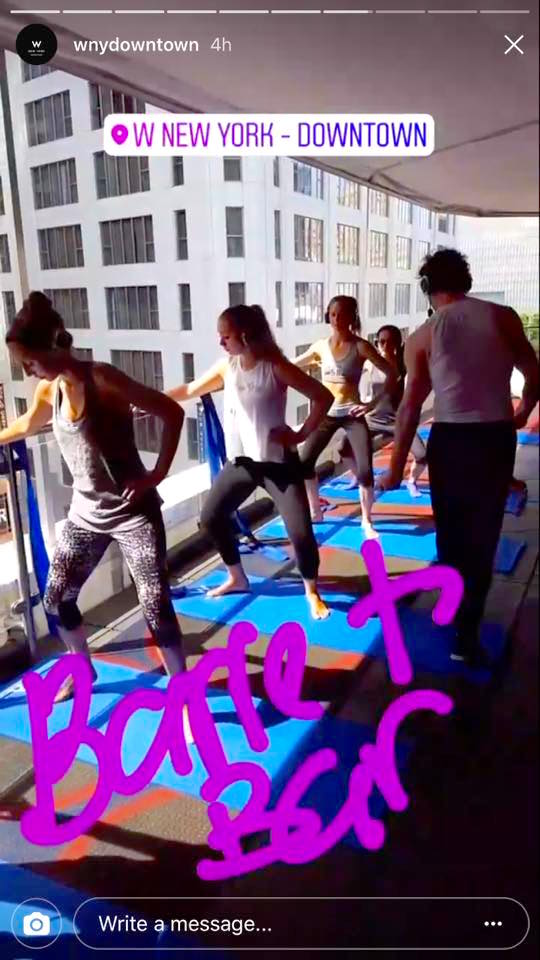 You can see me doing some plie squats on the barre in the photo above, (I'm in the white tank top with black pants!) which I screenshotted from the W Hotel Downtown's Instagram story. In the photo you can see the back of the class instructor, Alex DeJong. If you're in the wellness sector in NYC you may have heard his name before, as his resume is bursting with credentials. Dutch born DeJong has been a dancer on Broadway, and was the first instructor at the boutique fitness studio Physique 57.
Truth be told, DeJong holds an intense class. I had never done barre to this extreme before and I heard my form being corrected many a time through the bluetooth headphones I was wearing. I felt the burn and it was worth it – after the class DeJong came over to me and said I should be proud of what I had accomplished in the 45-minute sweat session.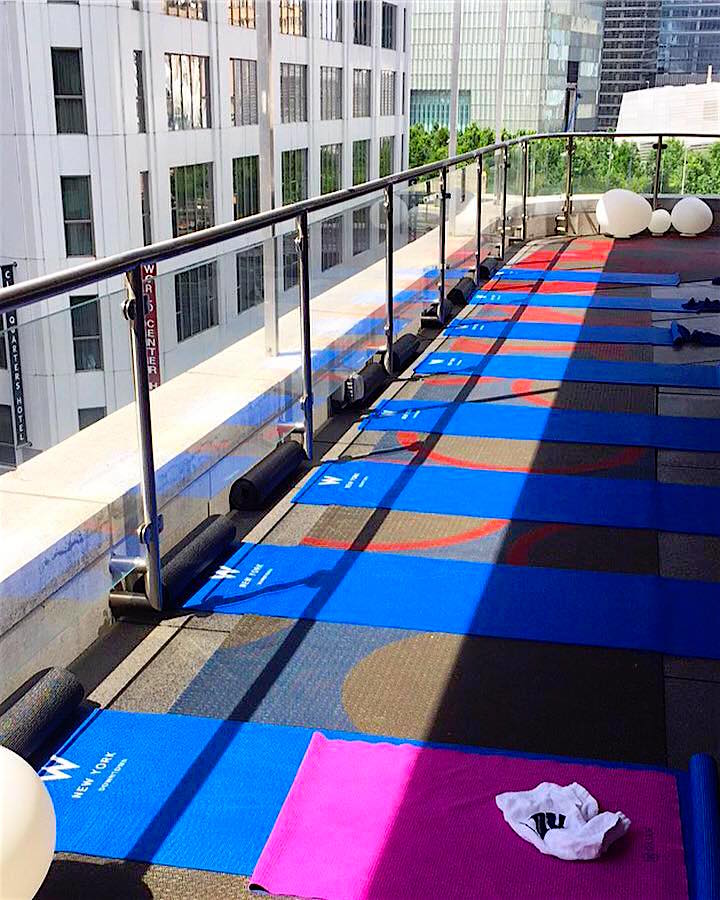 This class is so worth it that people take off work to attend. Yup, I'm serious. And with summer bringing in a more relaxing work flow (we can only hope!) it might not be a bad excuse to leave a bit early or take a lonnnng lunch break on Friday afternoon.
What could be a better way to start the weekend than with some barre (and a bar), after all?
Stay Classy! xx
Workout In Style With These Top Picks:
---
---