The New York Botanical Garden CHIHULY Exhibit Will Take You On A Vibrant Walk This Season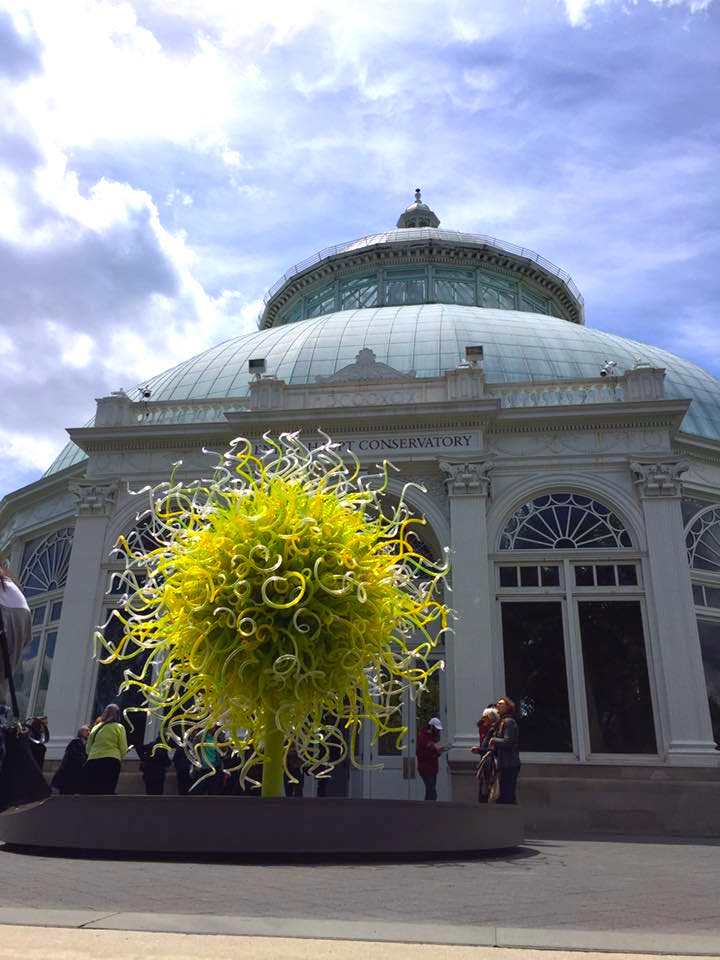 World-renowned artist, Dave Chihuly – whom some critics have called the best glass artist of our time – is currently exhibiting more than 20 works of art at the New York Botanical Gardens in the Bronx. CHIHULY, his first major garden exhibit in more than 10 years includes drawings and early works that tells the story of his career and journey as an artist.
Each piece features individually blown works of glass art, in some cases more than 1,000 individually blown pieces per sculpture. In the early years of his career, Chihuly blew his own glass but after a car accident the now 75 year-old artist directs a team of artists to create his visually stunning larger-than-life pieces.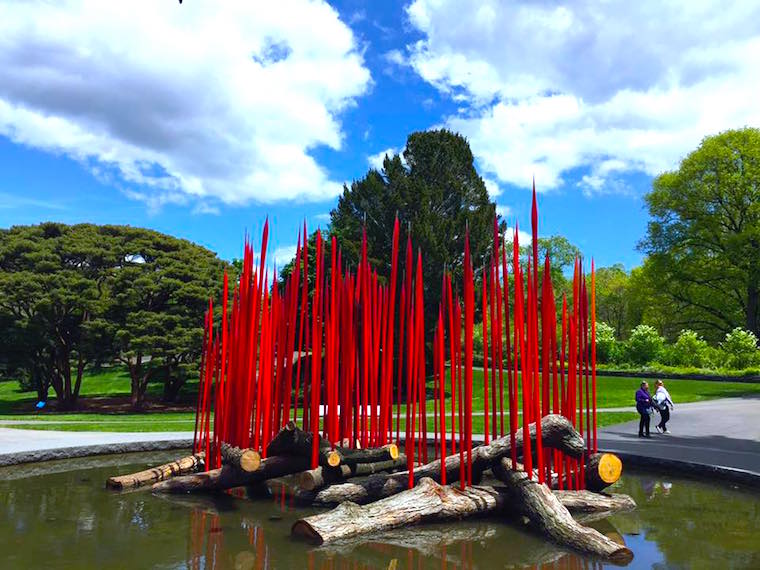 The collection is presented throughout the entire span of the gardens, featured in popular spots such as the entrance roundabout. Where Reeds On Logs, 2016 (the work above) is featured, the Christmas Tree stands during the winter and a small fountain stands during the rest of the spring. As I was in the gardens for a morning run and yoga session, it was an incredibly special experience to get my workout in next to such incredible pieces of art.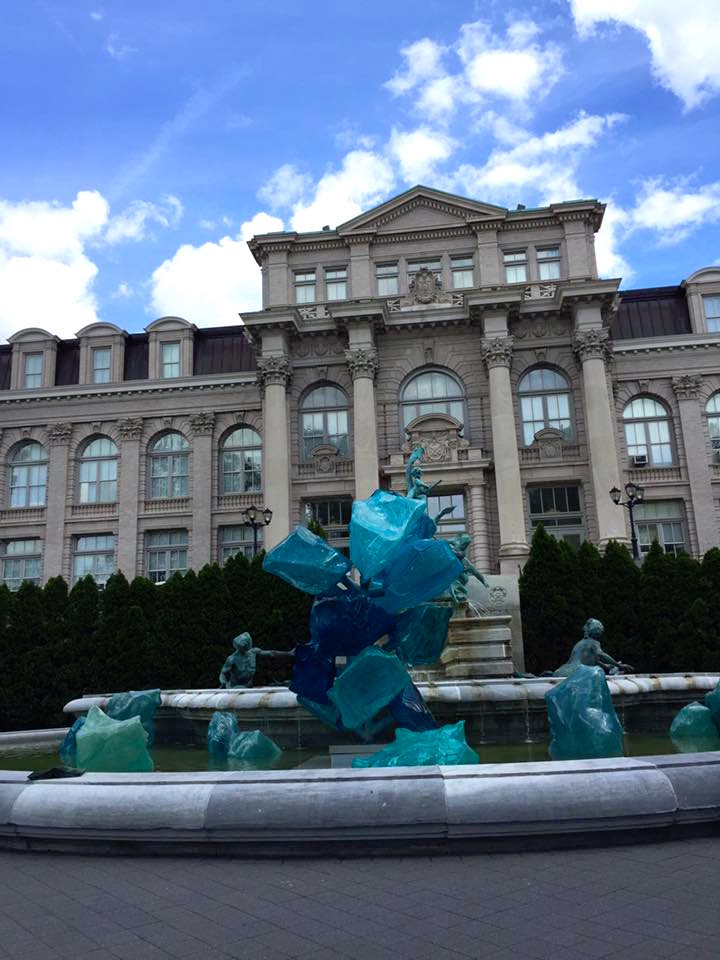 The sculpture above is presented with the canvas of the botanical garden library – a little known quiet study spot that's perfect for the Fordham University students that go to class across the street.
I thought that capturing my tree pose among the trees of the botanical gardens (and the Sapphire Star, 2010 sculpture by Chihuly) would be fitting! You can shop my look below – I wasn't able to find some of the exact items that I'm wearing but I linked to similar colors and styles. x
CHIHULY is on view at the New York Botanical Gardens until October 2017. The exhibit is featured both on the general admission grounds and in the conservatory. If you're interested in viewing the works in the conservatory you will need to purchase an all access garden pass. A weekday garden pass will run you about $23 for adults and $20 for students and seniors. A weekend and Monday holiday pass will be about $28 and $25 for students and seniors.
Stay Classy! xx
Shop My Garden Yoga Look Below:
---