Golden Milk Chia Protein Pudding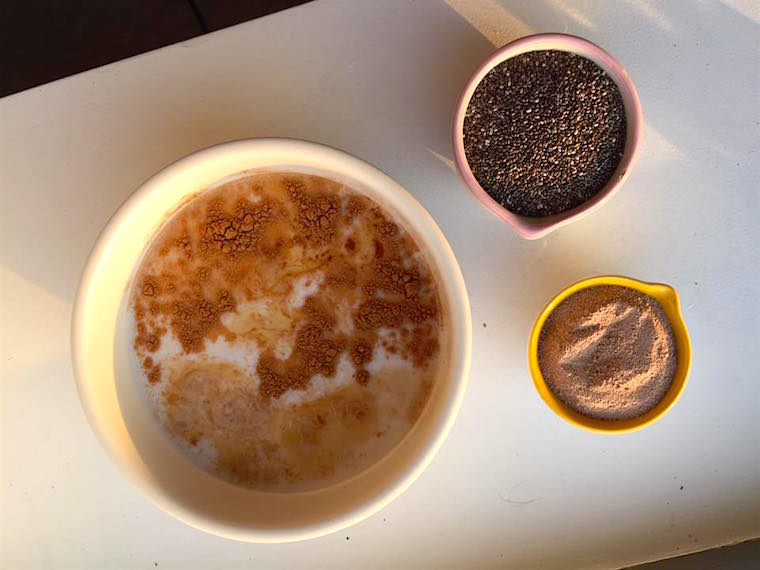 I've recently developed a new obsession – glass jars. Whenever I finish a jar of salsa or tomato sauce, I run it through the dishwasher and then put it on my shelf. Over the past year I've probably collected too many glass jars of all shapes and sizes this way. But the thing is, I love them. I have jars specified for different types of granola, flax seeds, homemade apple sauce and now, homemade chia pudding. Especially when the end result is as pretty as this golden milk pudding, the glass jar puts it on display perfectly.
This recipe for homemade chia pudding is entirely plant based, vegan, paleo and Whole 30 approved. In layman's terms, it's reaalllyyy good for you!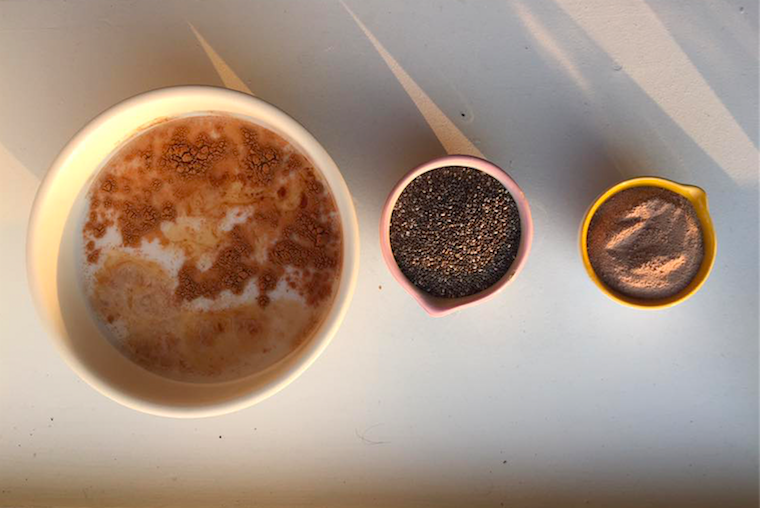 Because I usually get my chia pudding fix as part of my breakfast or a snack, I decided to add a bit of extra protein to the mix. Chia seeds themselves are a great source of protein, but the added flavor and protein from the chocolate plant based protein powder helps keep me full longer – which means less room to snack on not-so-healthy treats!
Note: Due to the added chocolate protein powder, this golden milk chia pudding does not yield a "golden" colored pudding. If you're looking for the traditional coloring, don't use the protein powder and instead add another 1/2 tsp of turmeric to your pudding.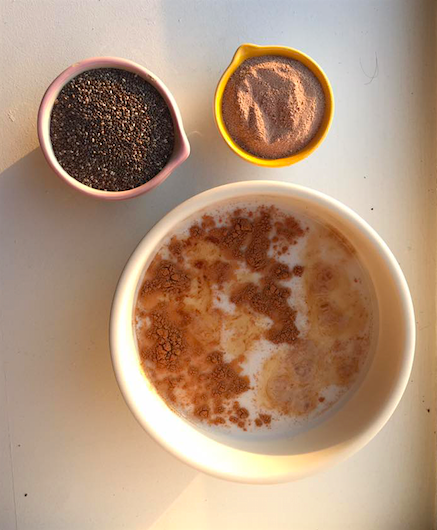 Keep reading to see the full recipe for Golden Milk Chia Protein Pudding.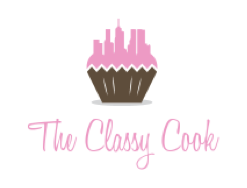 Golden Milk Chia Protein Pudding
Prep Time: 5 Minutes     Cook Time: Overnight     Total Time: 10 Hours 5 Minutes
Let's Get Started:
1/2 cup organic chia seeds
2 cups unsweetened almond milk
3/4 tsp organic ground cinnamon
1 tsp organic ground turmeric
1 Tbsp organic agave syrup
1/4 cup organic chocolate protein powder (the one I'm linking to is plant based protein!)
Let's Get Cooking:
In a medium bowl mix ingredients together. Wait five minutes and then mix again. Refrigerate overnight. Enjoy!
Let's Get Creative:
Layered chia pudding is the upgrade you might be craving. Make a batch of Cinnamon Roll Chia Pudding and layer with this Golden Milk Protein Chia Pudding for double the deliciousness!
Stay Classy! xx
You can shop the recipe ingredients via Amazon below!
---