Vegan Gluten-Free Chocolate Chip Banana Bread
It's been a while since I last baked something from scratch and played around with a new recipe – this summer has been quite hot and turning on the oven just hasn't seemed like the right move. But when both my mom and boyfriend came to me with bunches of overripe bananas this weekend asking me to make my signature banana bread recipe (which comes out perfectly every time and is a crowd favorite, humble brag) I did, and then played around with the recipe subbing in and out ingredients until it was fully vegan and guilt-free… and boy is it good!
What I really love about banana bread, besides the way the ingredients come together to create the perfect breakfast treat or snack with layered flavors, is that instead of adding processed sugar, the natural sweetness of overripe bananas will be enough. This recipe and my original recipe does include sugar in the ingredient list, but if you have four bananas on hand, you certainly won't need to use it.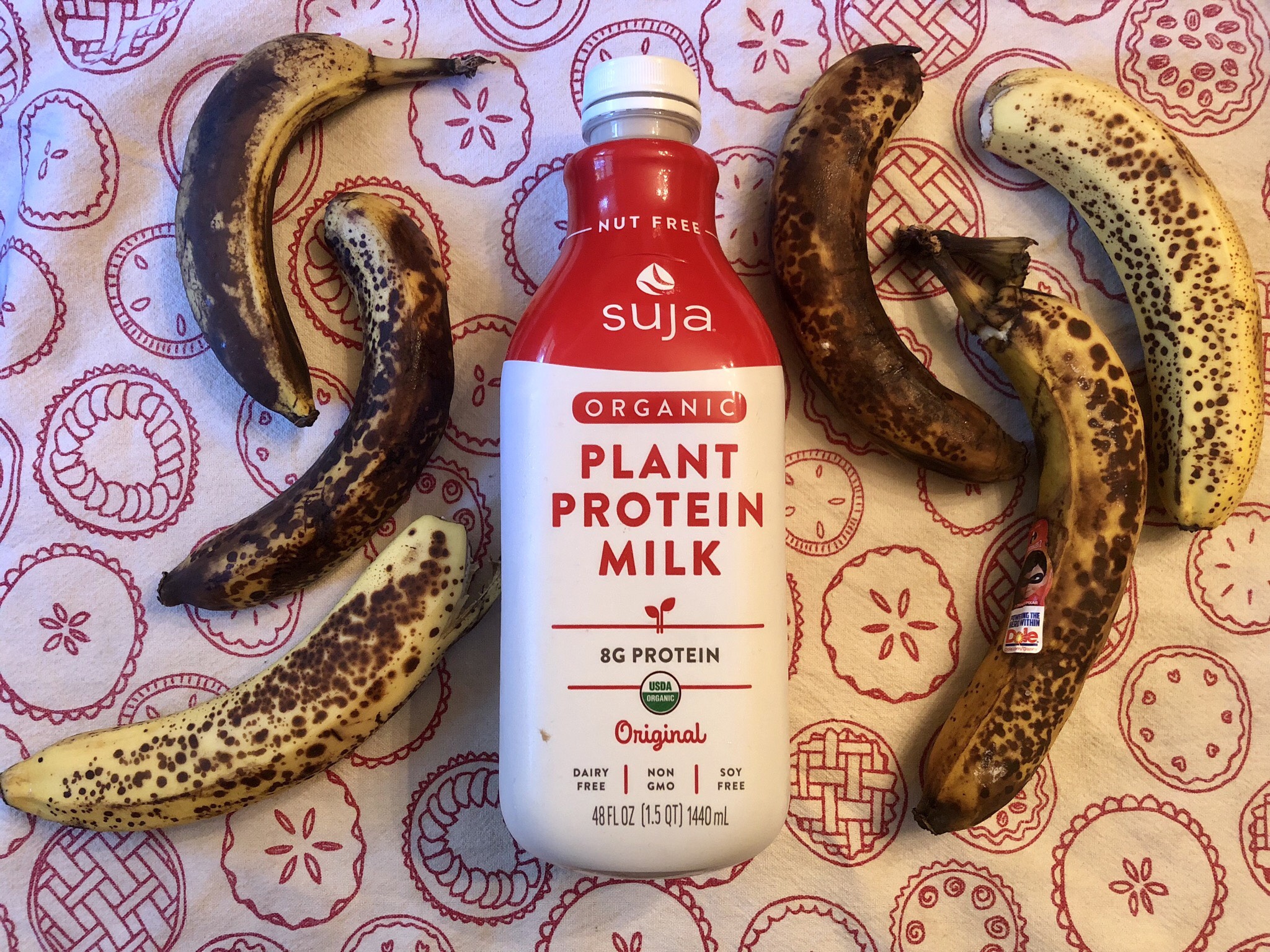 This vegan chocolate chip banana bread (and banana muffins) adds in extra flavor, protein and healthy ingredients that make it even better than the original (according to some of my taste testers). Plus, this recipe will create both muffins and bread exactly as is – no variations in ingredients needed.
I've learned that when making vegan baked goods, the quality of the recipe depends on which brands you use. For plant-milk in this recipe, I use the above organic protein milk from Suja Organics, which is dairy-free, soy-free, nut-free and non-GMO. This milk has pea protein and other natural plant-based additions that give it some flavor and make it a great addition to the banana baked goodies.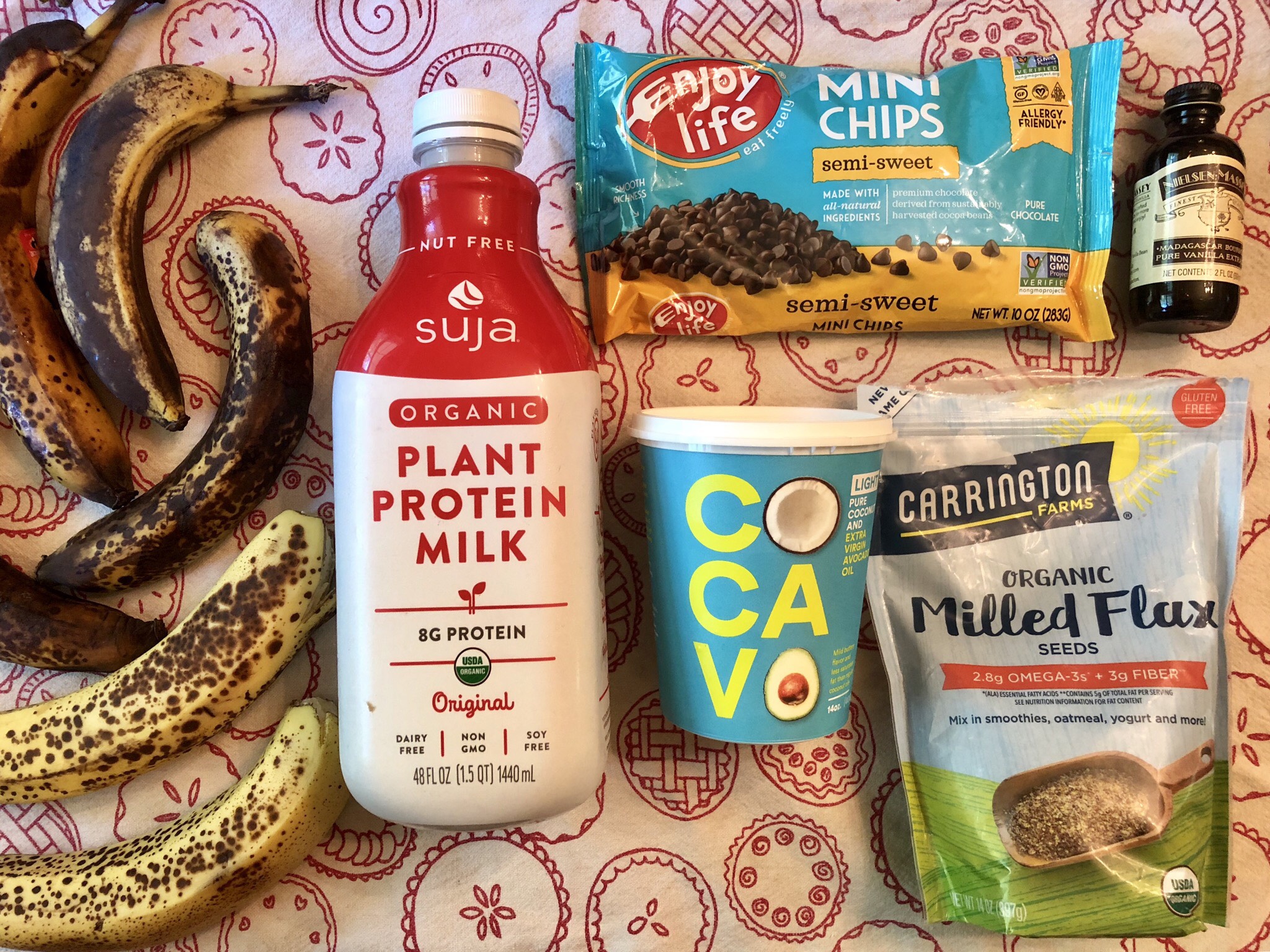 Unfortunately I have yet to find a brand of vegan chocolate chips that doesn't break the bank… in comparison to the standard $3 a bag for semi-sweet milk chocolate chips, the vegan version costs around $7… yikes.
These ground flax seeds from Carrington Farms have become a pantry staple for me and I use them in both baked goods like these muffins and banana bread and my homemade black bean burger recipe. They're so great for you and provide plenty of fiber and omega-3s, so I like sneaking them into my recipes whenever possible!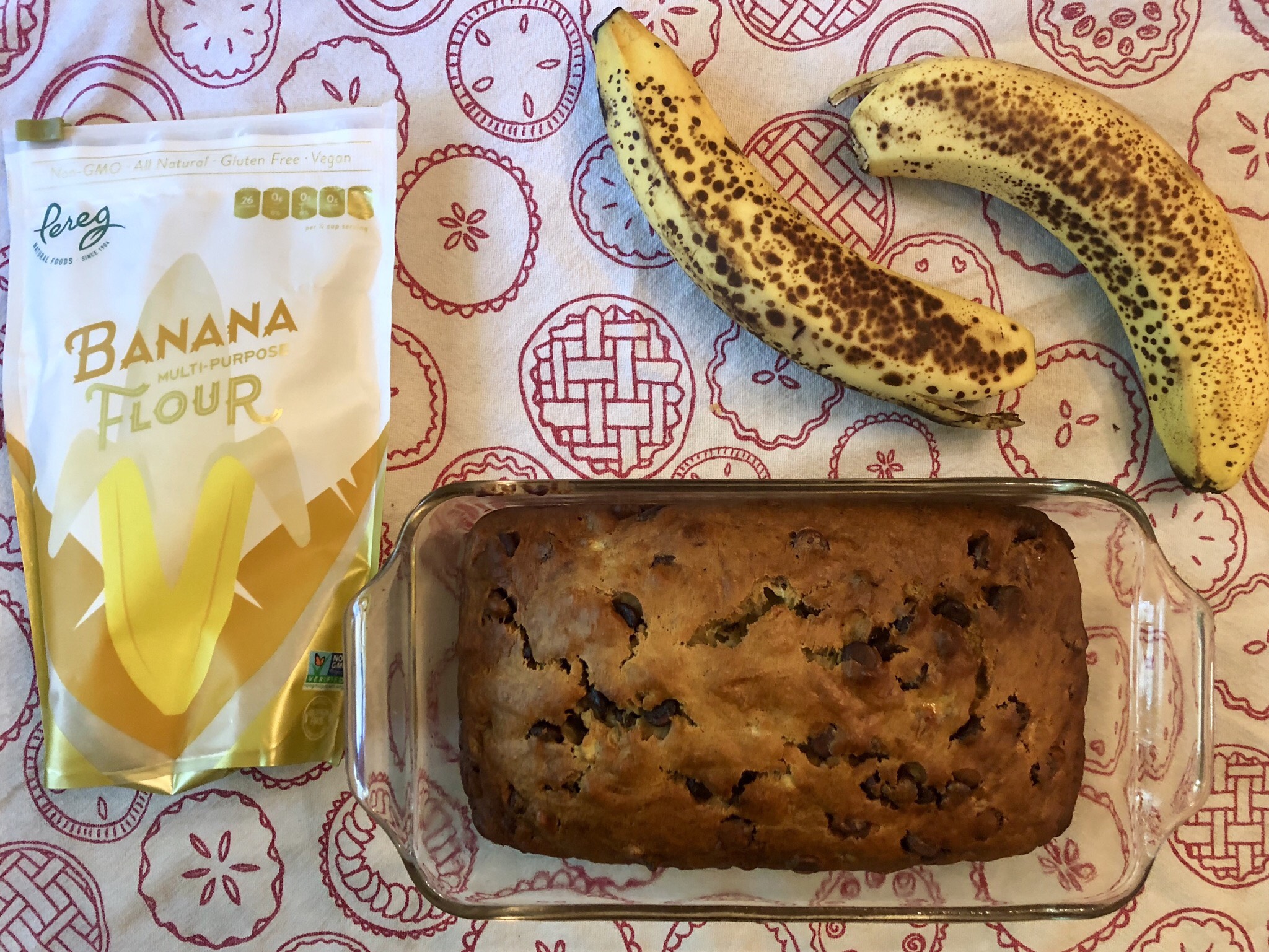 What makes this banana bread (and banana muffins) gluten-free is the fact that I used the banana flour pictured above from Pereg, instead of regular bleached or unbleached white flour. The banana flour is extra fine (think sifting regular flour 10 or so times to get this texture) so the bread and muffins had an extra soft texture to them – which I loved a lot. This smoothness was a nice contrast to the oats and chocolate chips, which gave it some extra layers.
Stay Classy & Enjoy! xx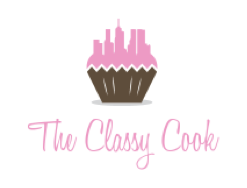 Vegan Chocolate Chip Banana Bread + Muffins
Let's Get Started:
3-4 extremely ripe bananas (the browner the better!)
2 Tbsp ground flaxseeds
1/3 cup plant-based milk (I love this one from Suja Organics)
1/3 cup coconut oil, melted
2 Tbsp pure maple syrup
2 tsp pure vanilla extract (I love this Madagascar Bourbon Pure Vanilla Extract from Nielsen-Massey)
1/4 cup sugar
1/2 cup rolled oats
1 cup vegan chocolate chips
1 tsp baking soda
1/2 tsp baking powder
1/2 tsp salt
1 1/2 cups banana flour (I use this one from Pereg and it made the bread texture so soft)
Let's Get Cooking:
Preheat the oven to 350*F. Lightly spray a 9×5-inch loaf pan (or lined muffin tin) with olive or coconut oil. In a large bowl mash bananas until almost smooth. Stir in ground flax seeds, plant milk, coconut oil, maple syrup and vanilla into the banana mixture. Mix in sugar, oats, chocolate chips, baking soda, baking powder, salt and flour into the wet mixture. Add to loaf or muffin pan and bake for 45-55 minutes. (I baked for close to 50 minutes and could have taken them out a few minutes sooner!)
Let's Get Creative:
The next time I make this recipe I might also add in some chopped nuts for added protein and texture – even if just on top so they can get toasted in the oven. I would also love to make a peanut butter drizzle to go on top… bananas, peanut butter and chocolate is such a heavenly combination 🙂
---