The Personalized D.I.Y. Hack That Will Bring Your Bridal Shower To The Next Level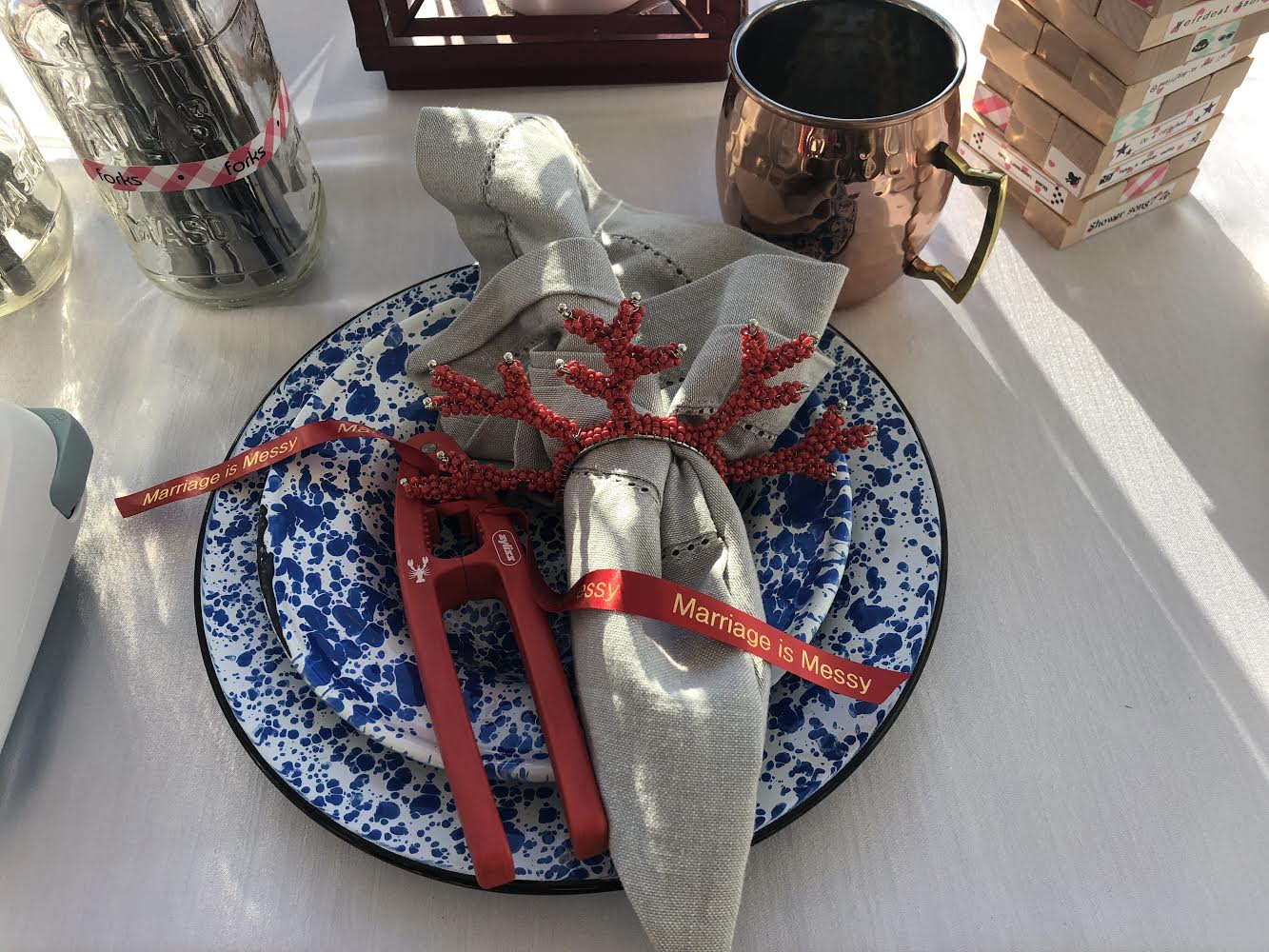 It's officially wedding season! Warm, sunny weather, gorgeous flower arrangements and love in the air sets the scene for some of the most gorgeous summer weddings I've been to. I recently went to celebrate the wedding of two of my friends from school who had a beautiful church ceremony and then an open-air reception at a Connecticut yacht club – it was lovely!
With each wedding I attend I pick up some new inspiration for when my own wedding time comes – or comes for one of my friends who I can help plan bridal showers and bachelorette parties for 😉 This was why I was so excited to attend a super chic party hosted by Brother (yes, the printer company) who wanted to show off their new product, the P-Touch Embellish.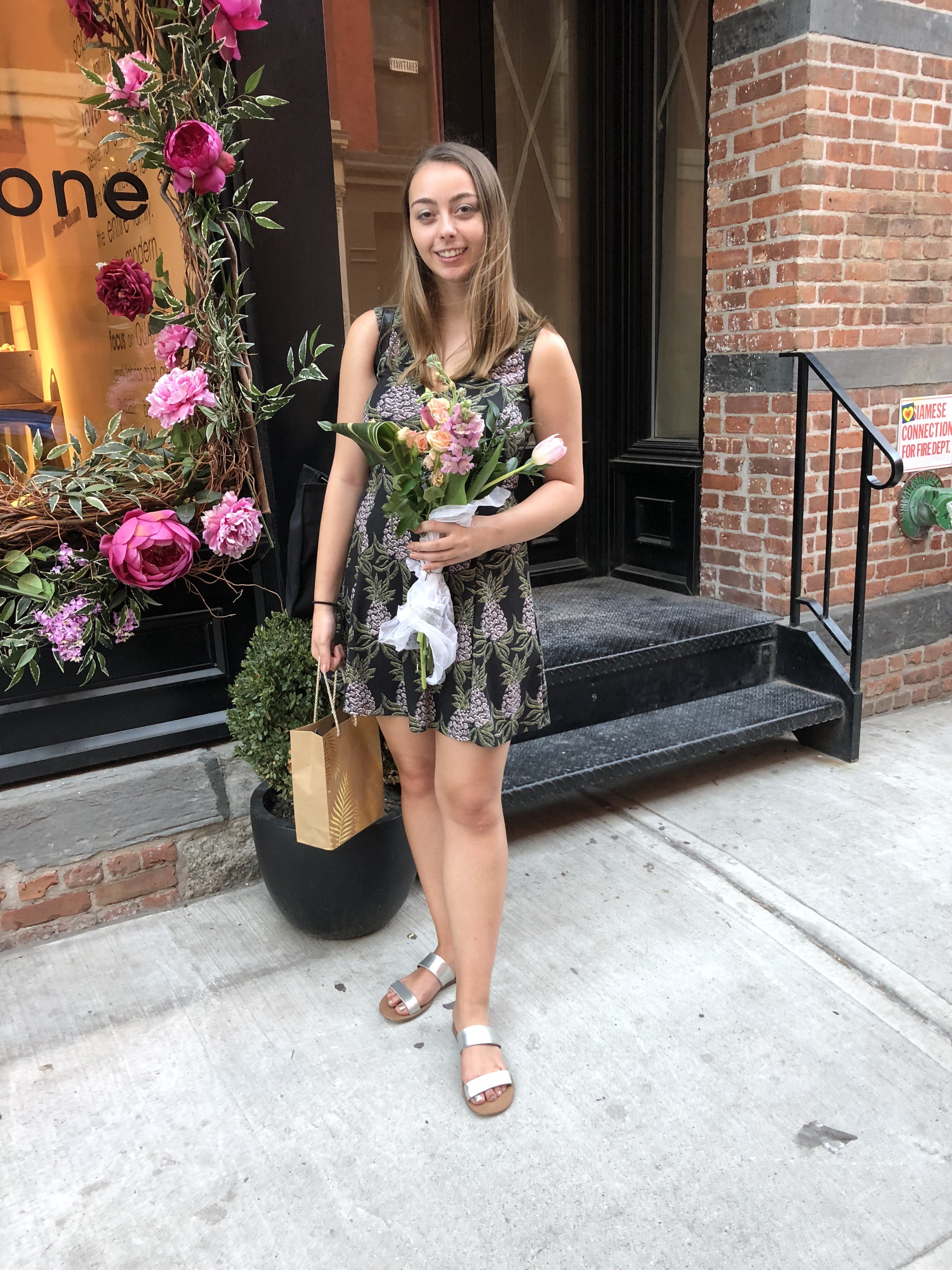 After work I made my way over to the NoMo SoHo hotel downtown – yes, this is the same hotel Rupi Kaur posted a photo in front of a few days ago! Up in the penthouse the views of the city were gorgeous. Instead of walls the penthouse was surrounded by windows so you had a 360 view of Manhattan, FiDi, Chelsea and the Village. I was joking with another guest there that the reason I haven't officially moved into Manhattan yet was because this was my expectation of an apartment… and well, Sex and the City  might have ruined realistic expectations for me – Carrie was pretty much a blogger after all!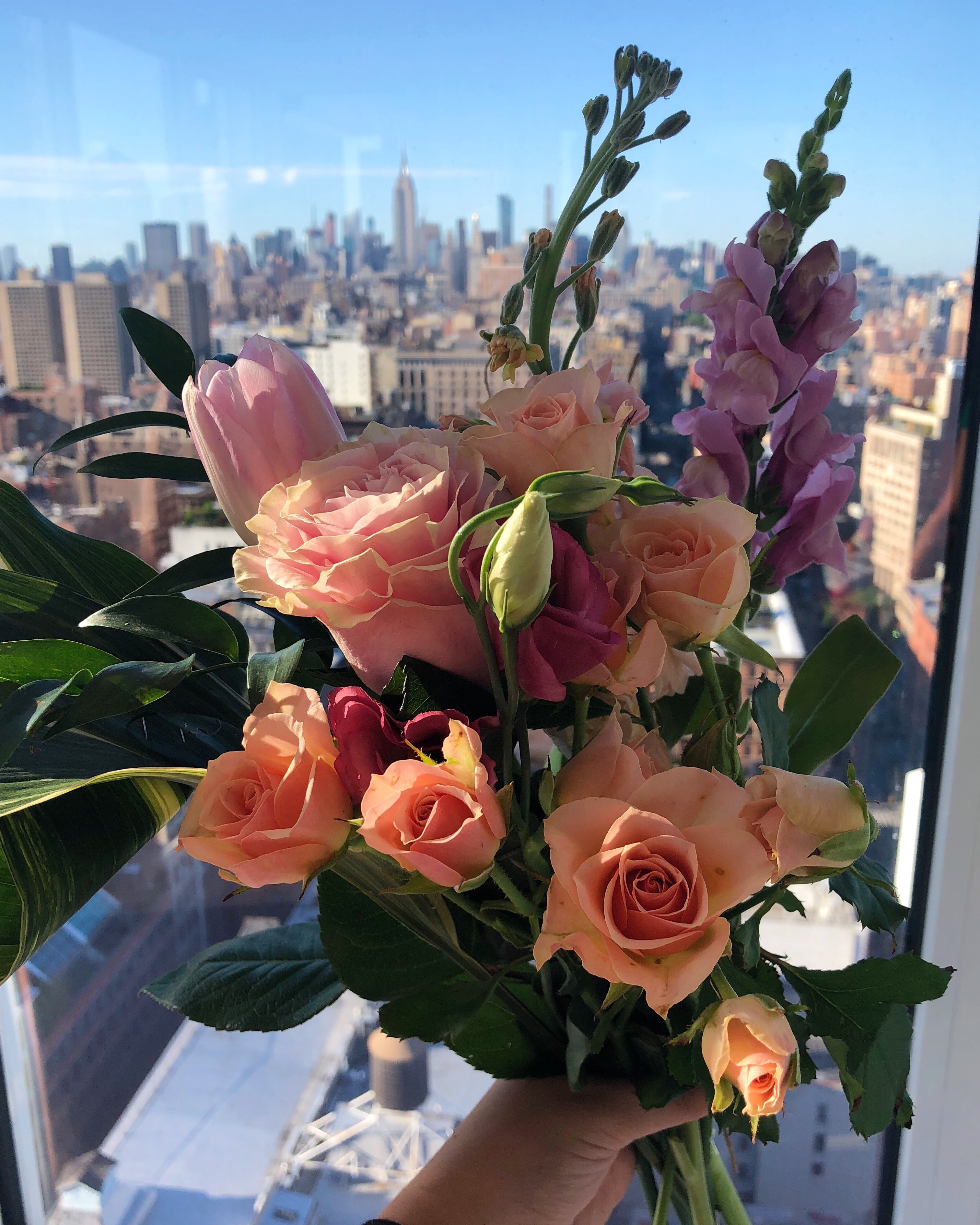 I first put together a bouquet with some of the gorgeous summer flowers they had on hand. My favorite flowers are roses and they had two different variation, the pretty light pink and gorgeous muted tangerine baby roses. Pairing these with a banana leaf (and all the other types of flowers I could get my hands on) I was pretty happy with the way this turned out. Who needs to hire a florist for a wedding anyway, right? (Just kidding, I'm definitely too particular when it comes to details like that!)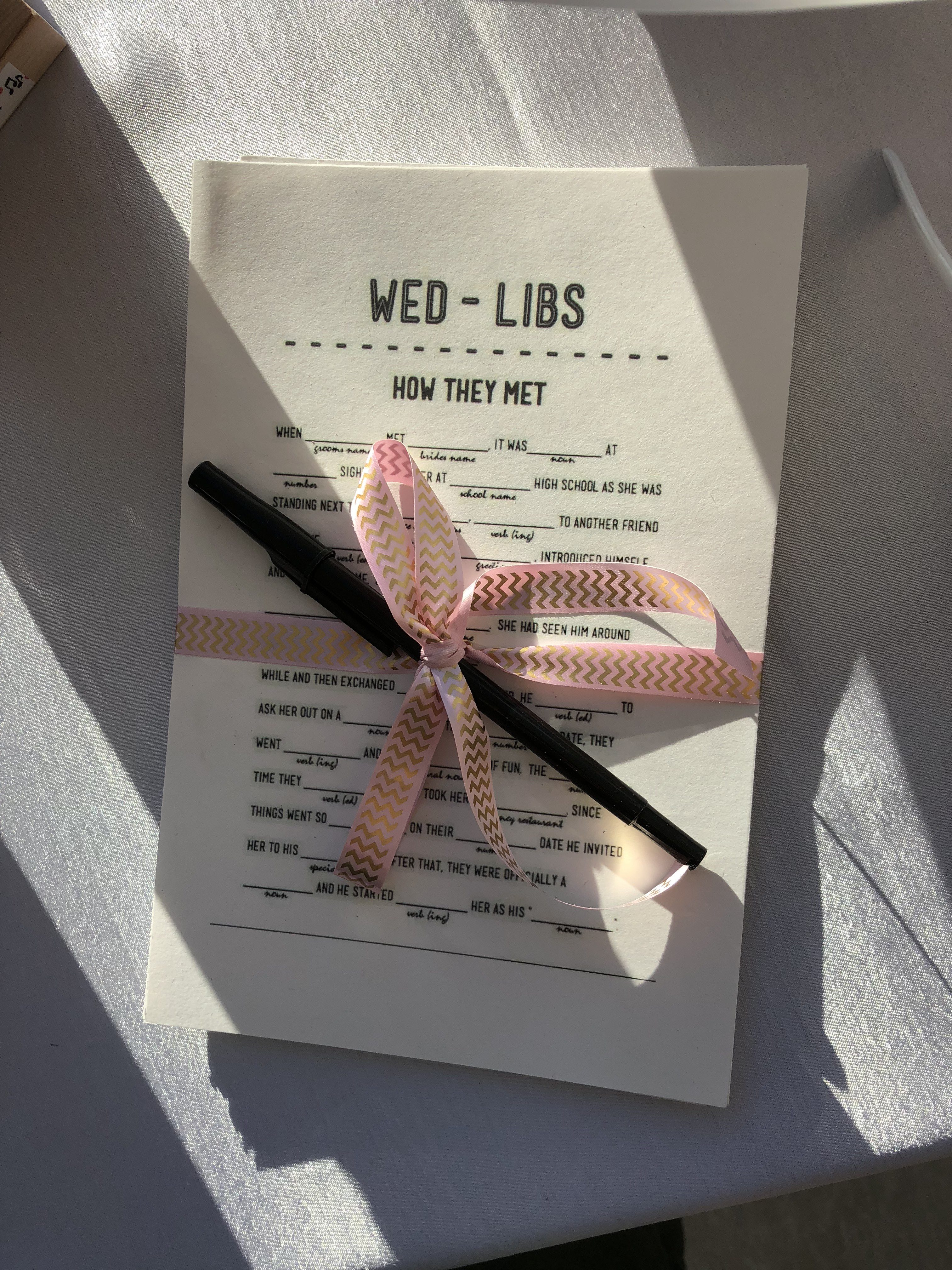 The next DIY wedding hack I took part in was using the Brother P-Touch Embellish printer. I absolutely LOVE the level of personalized detail that it can add to any event or party. You can add a touch of personalization on anything – the P-Touch Embellish prints on satin ribbon – and as you'll see in some of the photo examples they can really add something special to an event, especially a wedding! I brought my sister as a plus one to this crafty party and told her to take some notes for when we have to plan my bridal shower one day. I love the idea of decorating personalized wedding gifts for a bridal shower – one idea being personalizing ribbons for wine bottles that say "first fight," "first vacation," "post-honeymoon blues…" there's so many options!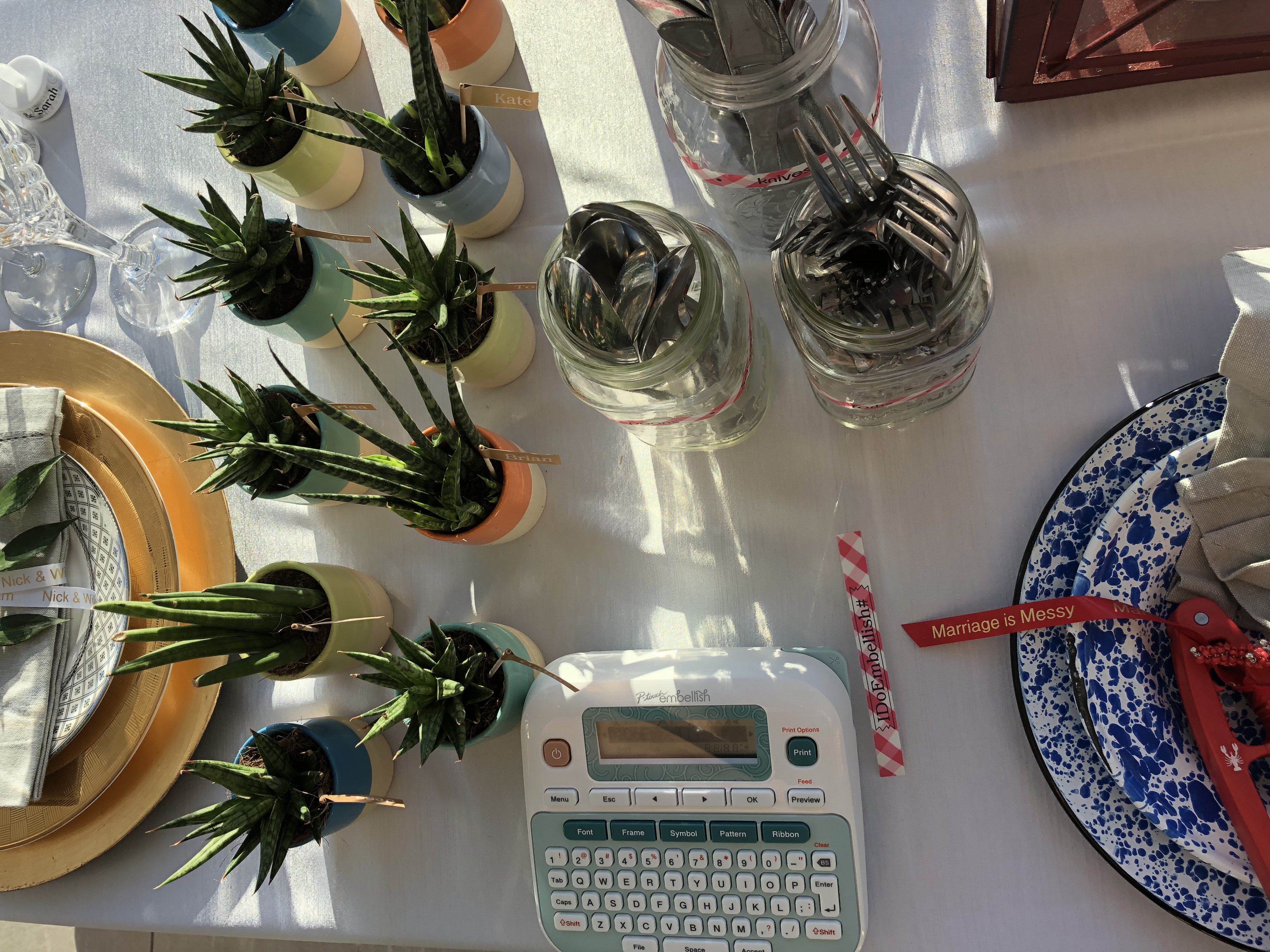 You can find the P-Touch Embellish on Amazon here or at Michael's here. It retails for $60 and additional ribbon retails for $10. It's so easy to use and can totally take any event to the next level – said by a type-A lifestyle blogger, so you know it has to be true! 🙂
Stay Classy! xx
---