This Plant-Based Beauty Brand Will Give You Perfect Summer Skin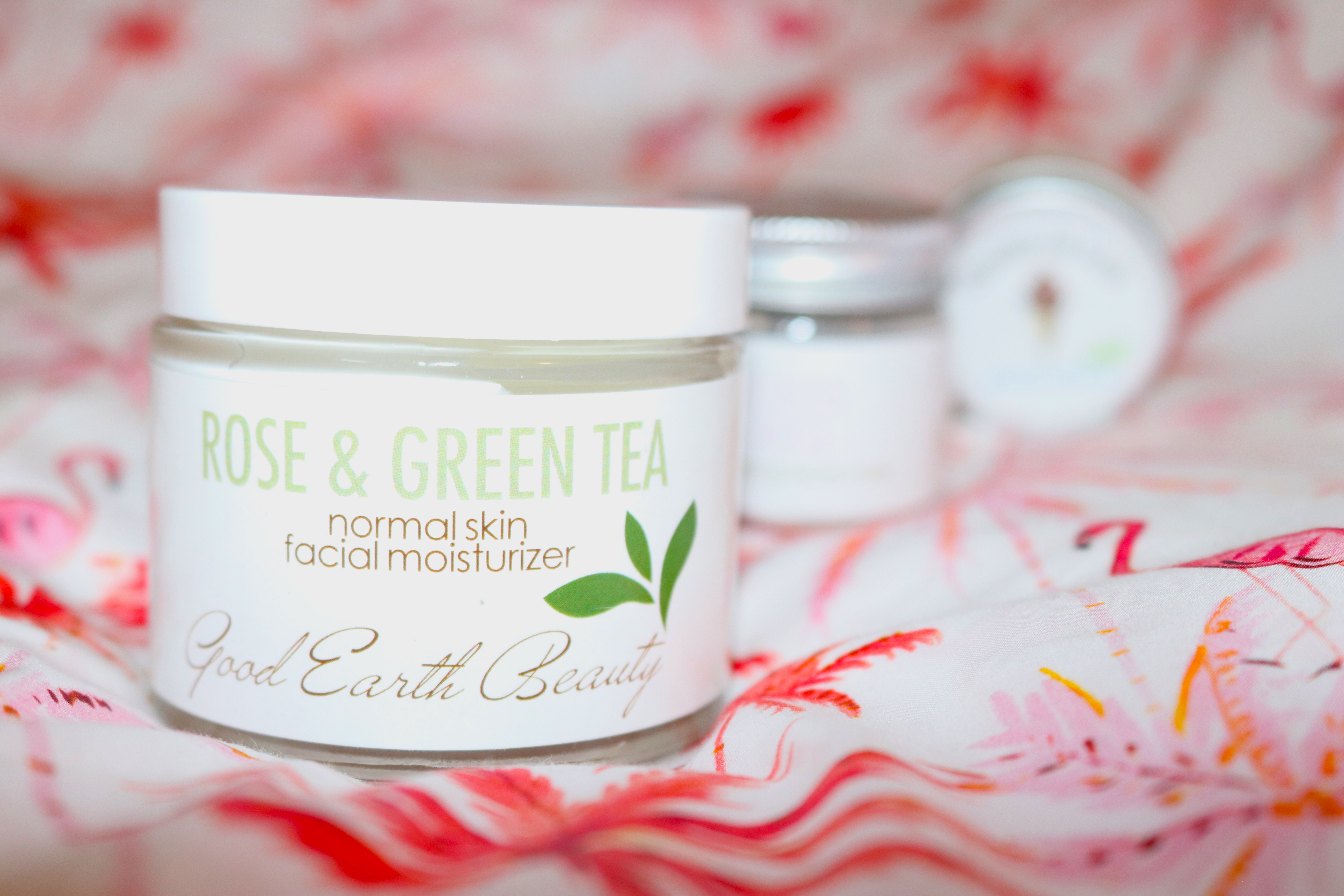 Three 80 degree days in a row mean it's almost summer right?! Cue day trips to the beach, homemade veggie burger BBQs (it's my first summer as a vegetarian!) and spending every possible minute soaking up some nice warm Vitamin D. When it comes to my summer skincare routine, I basically lather my face in a cycle of sunscreen and moisturizer to keep it healthy and encourage a natural glow. Today I'm sharing a little bit of this routine with you all to prep your skincare transition from cold weather to warm, sunny temperatures.
The first product I tried from Good Earth Beauty was the Rose & Green Tea Face Moisturizer. It's made with an impressive list of all natural organic plant-based ingredients, like olives, green tea, grapes, apples, lemon and radish (I know this sounds like a delicious summer salad, but it's even better than that.) The ingredients are all words that you would recognize and like the brand's name, come directly from the wonderful unprocessed Earth. This moisturizer gives off such a naturally luxurious scent and I apply it as a primer for makeup in the morning and lather it on before bed at night. It's my go-to moisturizer and I recently ran out of my last container, which is impressive for a beauty editor because I try so many different products – empties are how you know you've got something good. I've found that the moisturizer makes my skin incredibly soft and is absorbed directly, without leaving residue or a greasy feeling. Plus, it's affordable, retailing for just $25 (or less than a week's worth of tea from Starbucks).
One thing to note with the moisturizer is that it doesn't have SPF – unfortunately, it's SO difficult to find an all natural, non-chemical SPF that actually works so I'm not too surprised. If you're using this moisturizer as a base for makeup be sure to dab on some SPF as well.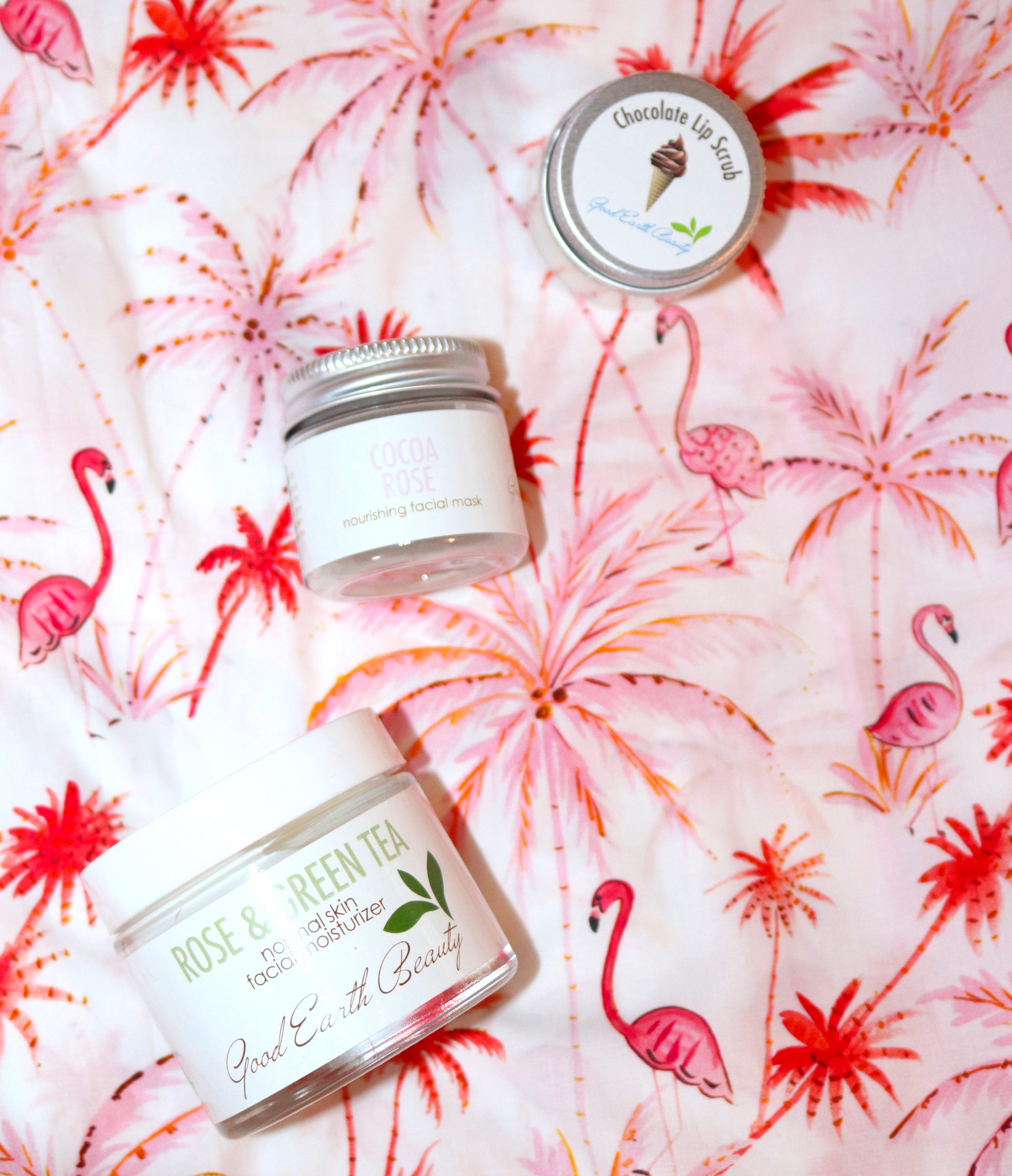 In the summer, the lips are often forgotten as part of a skincare routine. But just as they get chapped from the cold during the winter, in the summer they're exposed to the sun and can get sunburnt or just incredibly dry and dehydrated. The Good Earth Beauty Chocolate Lip Scrub is the perfect addition to your warm weather skincare routine. It exfoliates dead skin cells on your lips – making them extra soft and kissable for a summer romance 😉 – and also makes it easier for moisture to be absorbed into them. You can use the scrub once a week or as needed to see the results you're looking for. The scrub retails for $9.25 for one or $22 for a set of three (there are a bunch of other yummy scented flavors to try too!)
If you're starting to transition your skincare routine to match the changing temperatures, these all natural options from Good Earth Beauty are certainly something to consider! I'm excited to keep sharing my favorite summer beauty products as the weather gets warmer. Stay tuned for my next review on Vitamin D-infused skincare for the whole body. x
Stay Classy! xx
---
Good Earth Beauty Rose & Green Tea Face Moisturizer retails for $25 here. / Good Earth Beauty Cocoa Rose Face Mask retails for $18 here. / Good Earth Beauty Chocolate Lip Scrub retails for $9.25 for one (0r $22 for a set of three).
---