These Gym Bag Essentials Will Motivate You To Workout This Summer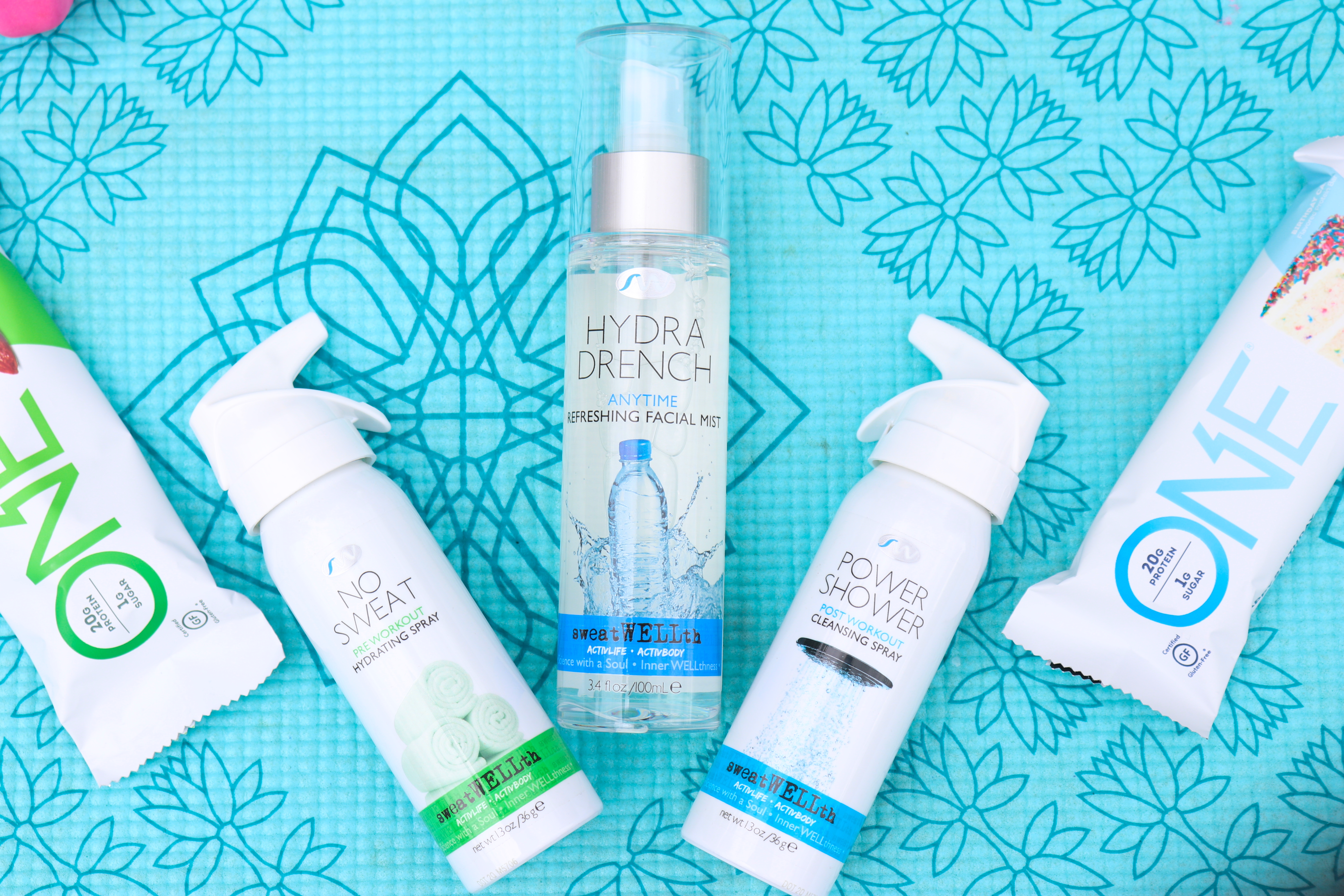 Just in case we needed more motivation to hit the gym this spring before beach season starts on Memorial Day Weekend, Meghan Markle – aka the new Duchess of Sussex – walked down the aisle in a gorgeous Givenchy wedding gown that accentuated her enviably fit figure. While we might not all be prepping for a royal wedding, warmer weather traditionally comes with opportunities to show off all the hard work… or well, the workouts that you did manage to get in each week. (Hey, nobody's perfect!)
I've been trying to get to the gym five times a week (at least that's what I wrote down as one of my New Year's Resolutions!) On a good week, I make it between three and five times. Other weeks, I try to take a long walk during my lunch break or after work and have to accept that it has to be good enough for that day. After a hard workout, I'm proud of the amount I sweat. Especially because this means they're helping my body release toxins! Although sweat makes me feel like my workout was productive – in addition to sore and aching muscles of course – the first thing I want to do after a workout is shower.
The Power Shower cleansing spray from Sweatwellth is really convenient for early morning workouts before heading to work. The spray has a cooling, moisturizing formula of natural ingredients including jojoba, coconut oil and antioxidants, which help fight bacteria and give you the option of a quick shower on-the-go. Keeping this in my gym bag in case I need to take a quick rinse before being on-the-go again has been so convenient.
When it comes to wiping down my face post-workout, my ideal routine involves having time to go home after and do a detox mask before hopping in the shower. Most days, this doesn't happen, so I was excited to try out the new Sweatwellth HydraDrench spray. The spray includes ingredients like hyaluronic acid which has restorative and antioxidant properties – which can help enhance your post-workout glow by giving your face some added moisture. All of the Sweatwellth products are made without parabens, phthlates, sulfates, propylene glycol, aluminum and artificial colors. The line is totally plant-based, which I love! My only complaint is that the products do include synthetic fragrance, so when it came time for me to try out the face mist, I found it to be way too perfume-like for me – especially for something I'm putting on my face. One of the last ingredients mentioned on the spray is Fragrance (Perfum) and Hexyl Cinnamal – which is what gave it such a potent scent.
The rest of the Sweatwellth line includes an electrolyte lip balm, hand chalk (to help you grip weights) and anti-chaffing spray. I love that the industry is starting to create products to make workouts more convenient – and especially love that Sweatwellth products include plant-based and mostly natural ingredients.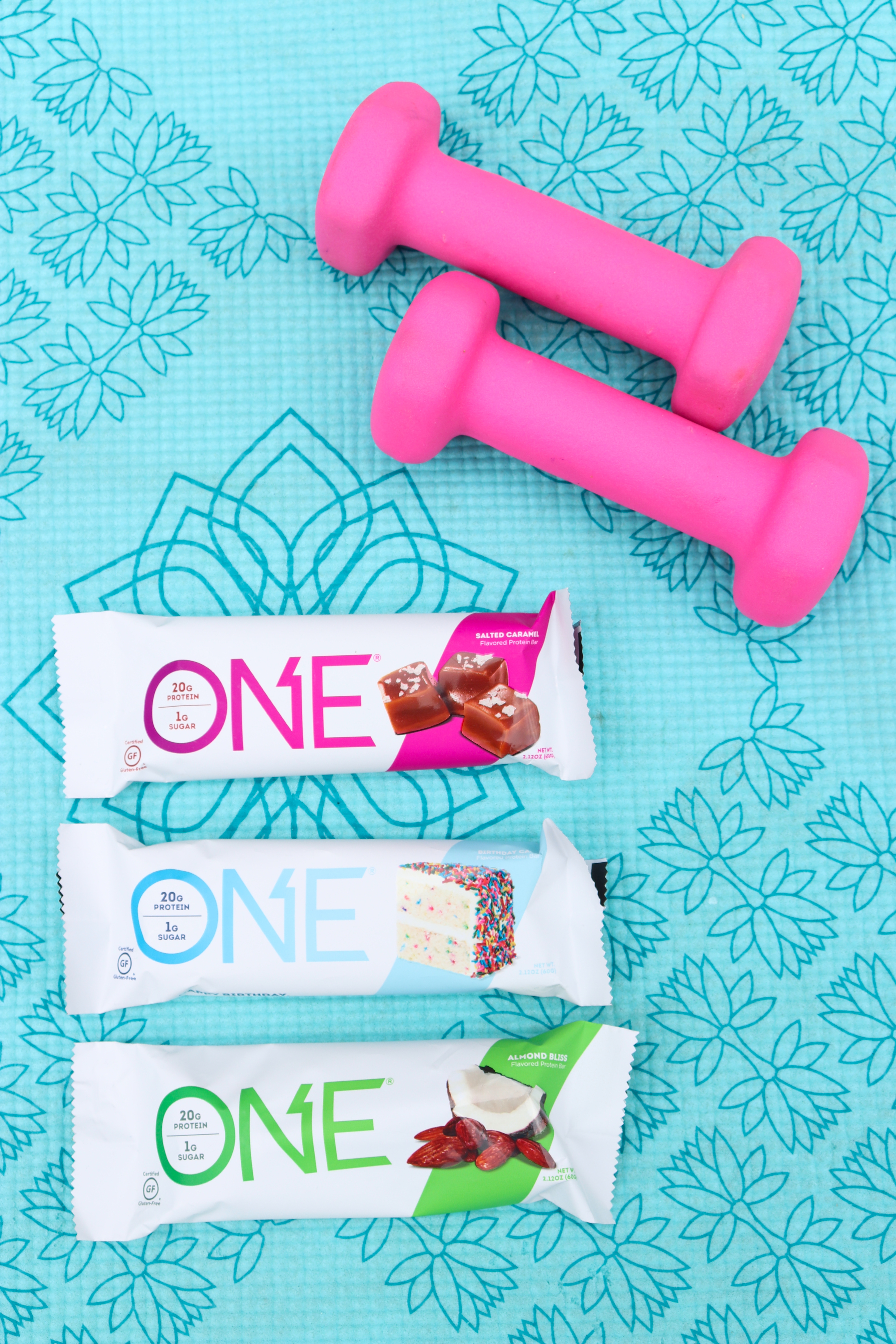 Since I've been sharing what's in my gym bag – I don't want to forget to include these ONE protein bars. With flavors like Birthday Cake, Salted Caramel and Coconut Almond, these bars give me another incentive to workout. I gobble one down to fuel up after a trip to the gym or yoga class and they have 20 grams of protein, which is super helpful in retaining muscle. I also really love that they only have 1 gram of sugar, because that helps reduce my sugar intake and avoid gaining back calories that I just worked so hard to burn off!
What's in your gym bag?
Stay Classy! xx
---
Sweatwellth Power Shower retails for $25 here. / Sweatwellth HydraDrench retails for $20 here. / Sweatwellth Electrolyte Lip Balm reatils for $12.50 here. / Sweatwellth No Sweat retails for $25 here. / Sweathwellth Anti-Chafing Spray retails for $18 here. / Sweatwellth Awesome Chalk retails for $18 here. / ONE Protein Bars retail for $28 for a variety 12-pack.
---