Saje Wellness Natural Perfume Collection Matches Your Mood With Gemstone Infused Rollerballs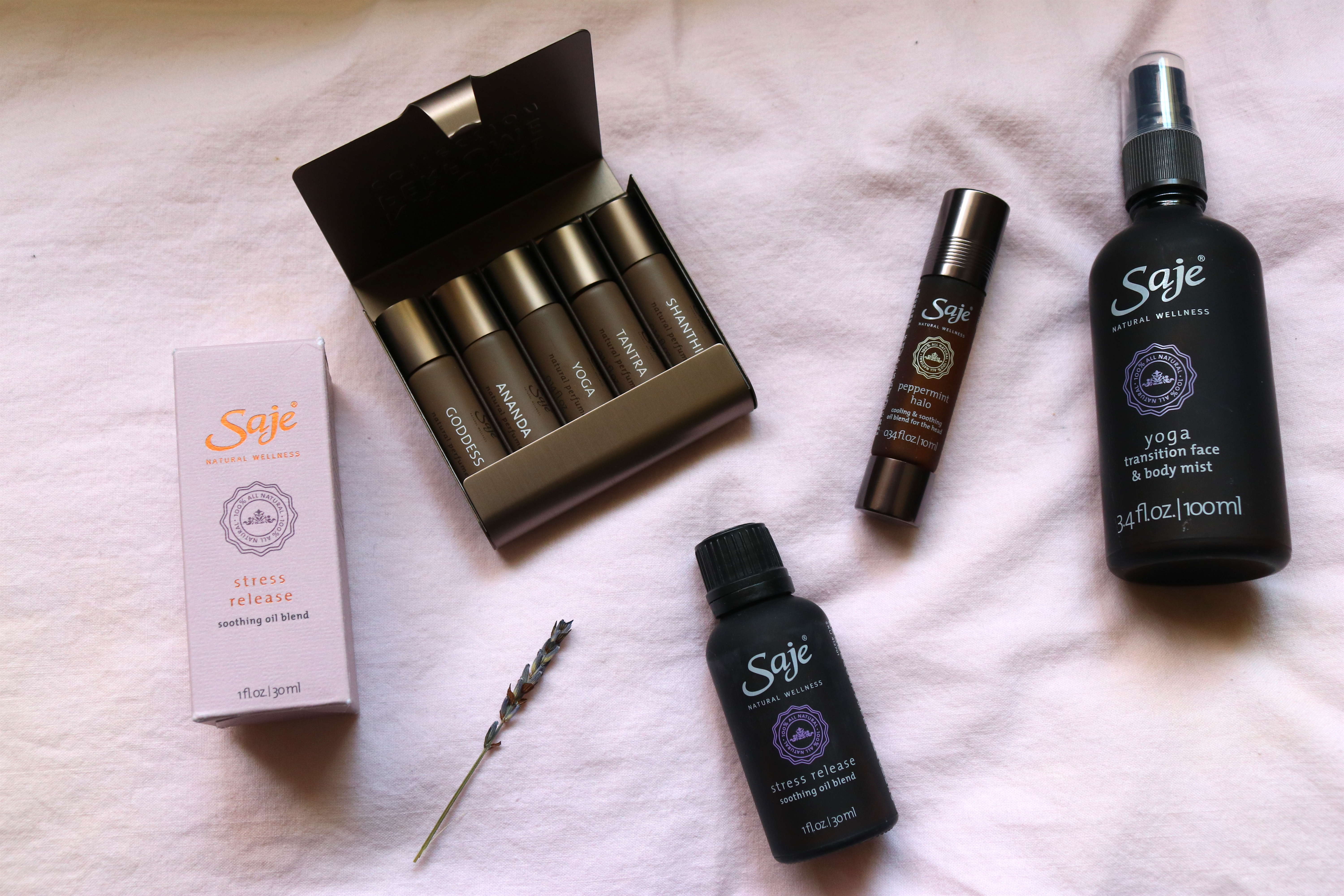 This past year I pulled a Miranda Kerr and became a rose quartz enthusiast. I have rose quartz jewelry, a rose quartz stone to keep at my office desk, and another to keep in my bedroom at home. I love anything and everything that comes in a rose quartz color (and by default, rose gold) and found my wardrobe dramatically shifting from core colors of black and navy to rose quartz pink and lavender. And when it comes to beauty products, anything infused with rose quartz, or other gemstones, naturally catch my attention.
Why the obsession? Gemstone-infused beauty is a luxurious method of self-indulgence and care. The rose quartz stone is known for opening the heart to self love, deeper friendships and romantic relationships, as well as inner healing and feelings of peace. Other gemstones hold unique healing properties and infuse the beauty products that make sense for them – for instance, amethyst is known to promote serenity and sleep and is often found in night serums, pillow mists and bath salts.
For some, it might seem a little too 'woo woo' to believe that stones can carry healing properties, though I find it normal to feel grounded with the help of something that comes from the Earth, like stones. However, if that's the case for you, so be it. On the flip side, if you've ever encountered a gemstone and felt drawn to it, or like there was some sort of connection, it is worth it to do some research into what the stone actually stands for, both symbolically and physically.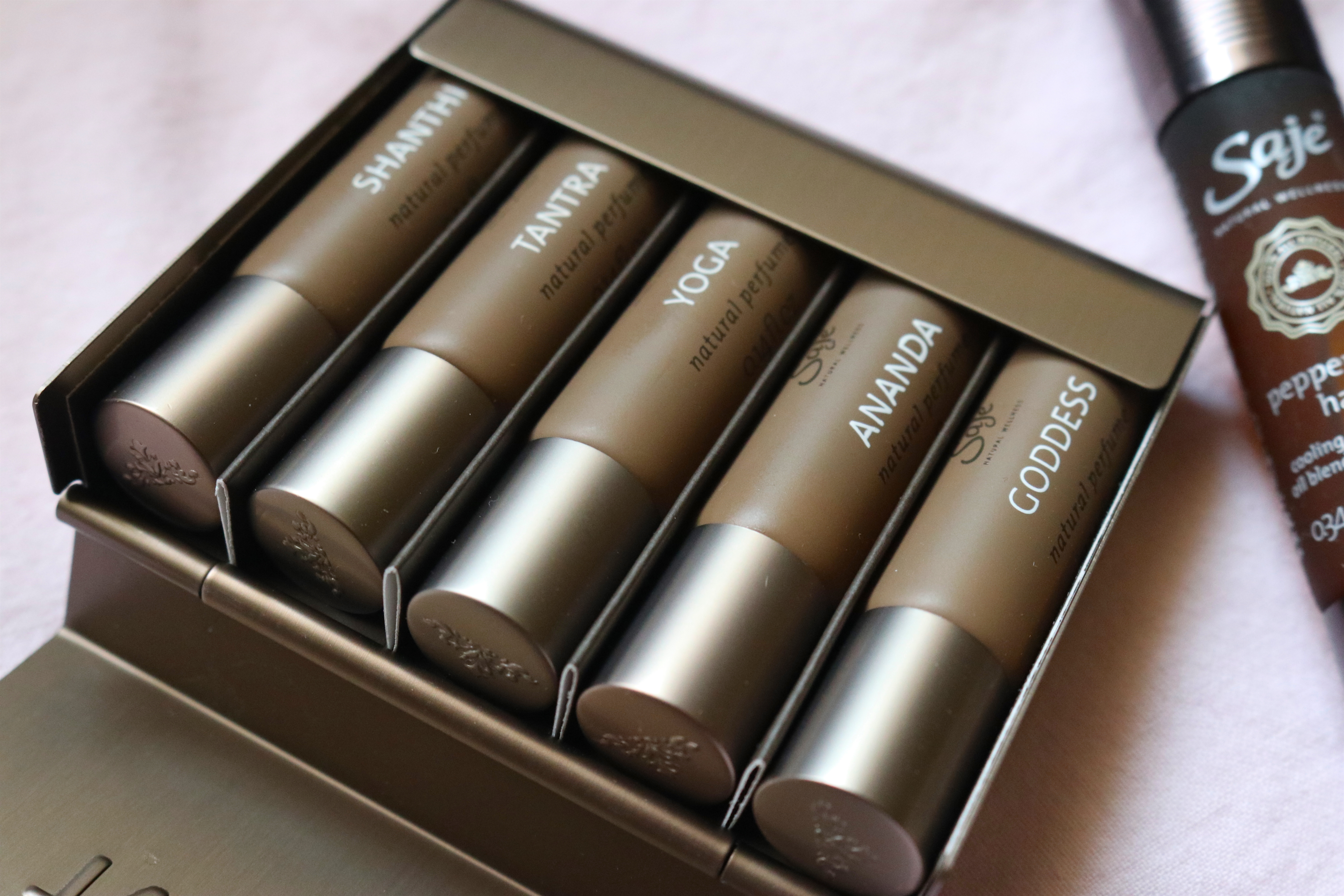 You might be wondering why this is relevant to Saje Wellness' new natural perfume collection. The collection features five different rollerball scents (each blended with only natural, plant-based and non-synthetic ingredients) that are each infused with a unique gemstone rollerball, with properties to match the scent. Here's the full list below:
Goddess – Rose Quartz (you might have seen on my Instagram story, this one is my fave!)
Ananda – Tiger's Eye
Yoga – Amethyst
Tantra – Jade
Shanthi – White Marble
Each gemstone holds unique healing properties that will easily match (and help) any mood. I really love having all five perfumes on hand, because I'm able to match the scent to what I'm feeling – while also treating the rollerballs like essential oils to help with stress relief, promote self love, etc. Now that I've had the collection for a while, I've started to find which scents I turn to most often, and most likely will purchase the full size versions of those when I run out!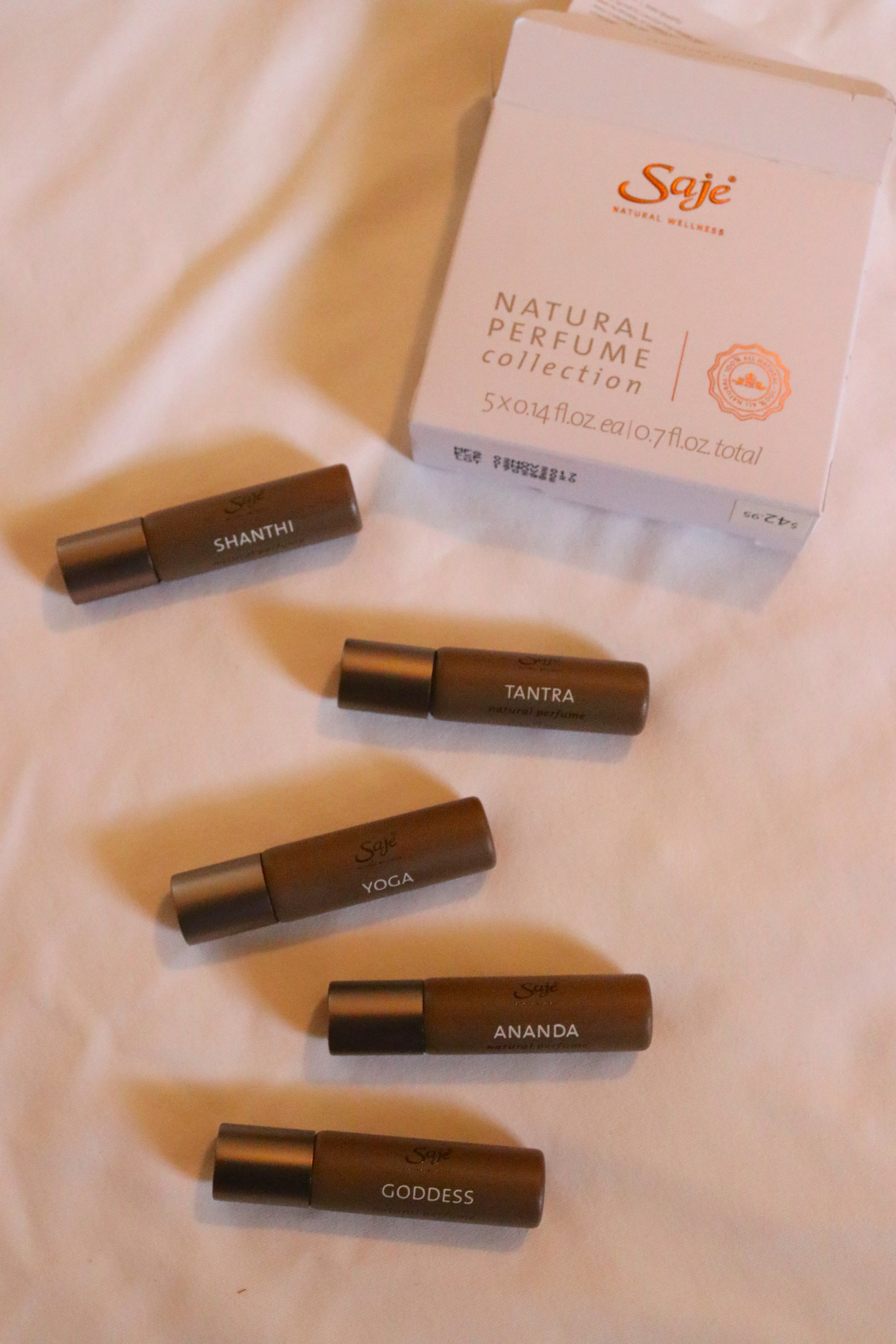 And I have to add, even if you don't necessarily believe that gemstones or crystals can heal you (I think they can!), they can certainly serve as a reminder for things you would like to work on. Whether that is self love (rose quartz), mental clarity and anxiety relief (tiger's eye), balancing nerves and promoting sleep (amythest), grounding and creativity (white marble) or harmony and luck (jade), there's certainly something that strikes a chord with everyone.
The Saje Wellness Natural Perfume Rollerball collection retails for $45. Additional Saje Wellness Products I love are the Stress Relief Essential Oil Blend ($25), Peppermint Halo Rollerball (for stress relief and headache relief) ($27) and the Yoga Transition Face and Body Mist ($13) (perfect to use before and after a yoga class).
Stay Classy! xo
*Note: I did receive these products from Saje Wellness in order to create this review.
However, all content and opinions are my own!
---