Method's Limited Edition Subtle + Serene Collection Will Help You Relax This Spring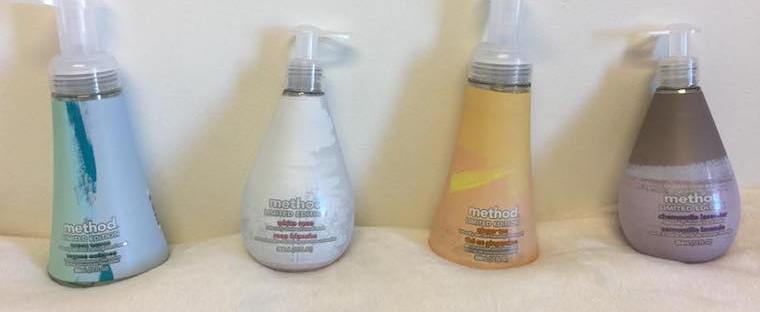 * I did receive products from Method for this post however, as always, all opinions are my own.
With another rainy April weekend in the books, I'm ready for those May flowers to start blooming and for the sun to come out. Spring has undeniably arrived and the weather has (finally!) warmed enough enough for me to justify stuffing my winter coat at the bottom of my closet, where I hopefully won't run into it again until next year.
With spring has come the subtle + serene collection from Method. If you're a seasonal decorator and healthy home product junkie like me, then get ready to celebrate because Method's latest collection is both pretty and created with all-natural eco-friendly ingredients.
Method products are designed for maximum sustainability with a mission to create products that are natural and not harmful to humans or the environment. Each of the subtle + serene nature-inspired scents will help you cleanse and relax, knowing that you're using something that's good for you.
The calming fragrances were designed in bottles inspired by a minimalist decor approach. The hand wash collection is available in the following scents; ocean waves, chamomile lavender, white rose and ginger tea. Each scent is accentuated with essential oils and naturally derived ingredients.
The collection is available in bulk on Amazon and individually at Target. The products come in both foaming and gel formats—they are limited edition, so be sure to get them before they're sold out! x
If you're looking for an all-natural organic cleaner, this buzzy brand has what you're looking for. And if you want to start making the switch to clean beauty, trying these all-natural shampoos and conditioners is a great place to start. 
Stay Classy! xx
---