Healthy Vegan Chocolate Brownie Bites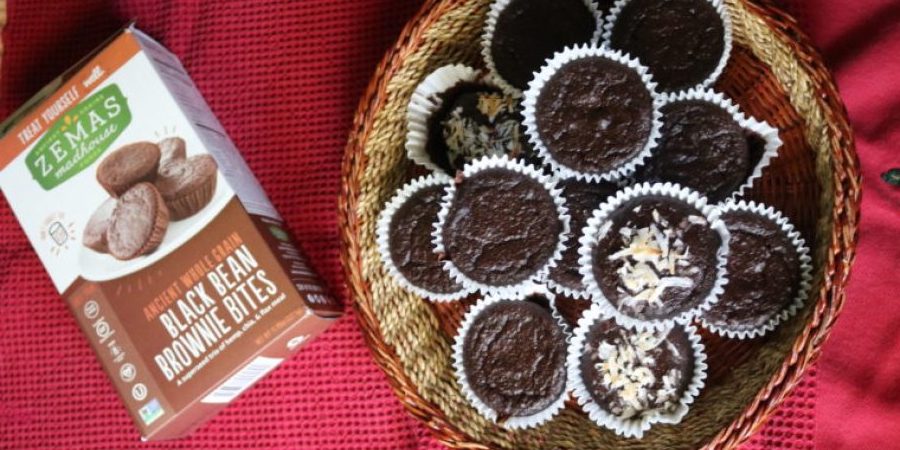 I just worked a 61 hour work week. You can probably imagine the frustration, stress levels and lack of free time that comes with that – as well as the importance of healthy comfort food. When I reach a mildly high stress level, my first instinct is to lace up my sneakers and get outside for a run. When I reach a stress level beyond that – where I know my mind won't be able to focus or slow down by running – my instinct is to roll out my yoga mat and work out some stress through hip openers. But when I reach an entirely different level of the stress and anxiety bundle that everyone wants to avoid, part of my stress is lack of free time to do the workouts my body so desperately needs. This would unfortunately be the time where I turn to my third way to relieve stress – comfort food.
I know that my lack of workout routine right now is part of what has been exacerbating my stress levels. And believe me, I am trying to fix this, even if it means giving up a few hours of sleep. I can make all kinds of excuses about free time restrictions and the three hours a day I spend commuting, but when it comes down to it I know that I need to start putting myself and my health first.
Something that I have been consciously doing has been nourishing my body with healthy and delicious foods. I have a pretty big diet and lifestyle announcement coming in another post (sorry, no spoilers here!) but I cut out a huge part of my diet for the last month and that has helped a lot. Additionally, I'm trying to avoid eating gluten when possible, because as I learned from my Whole 30 experience, gluten disagrees with my gut and causes major bloating. The solution to satisfying my sweet tooth and comfort food cravings has been made easier with these delicious brownie bites by Zema's Madhouse Foods.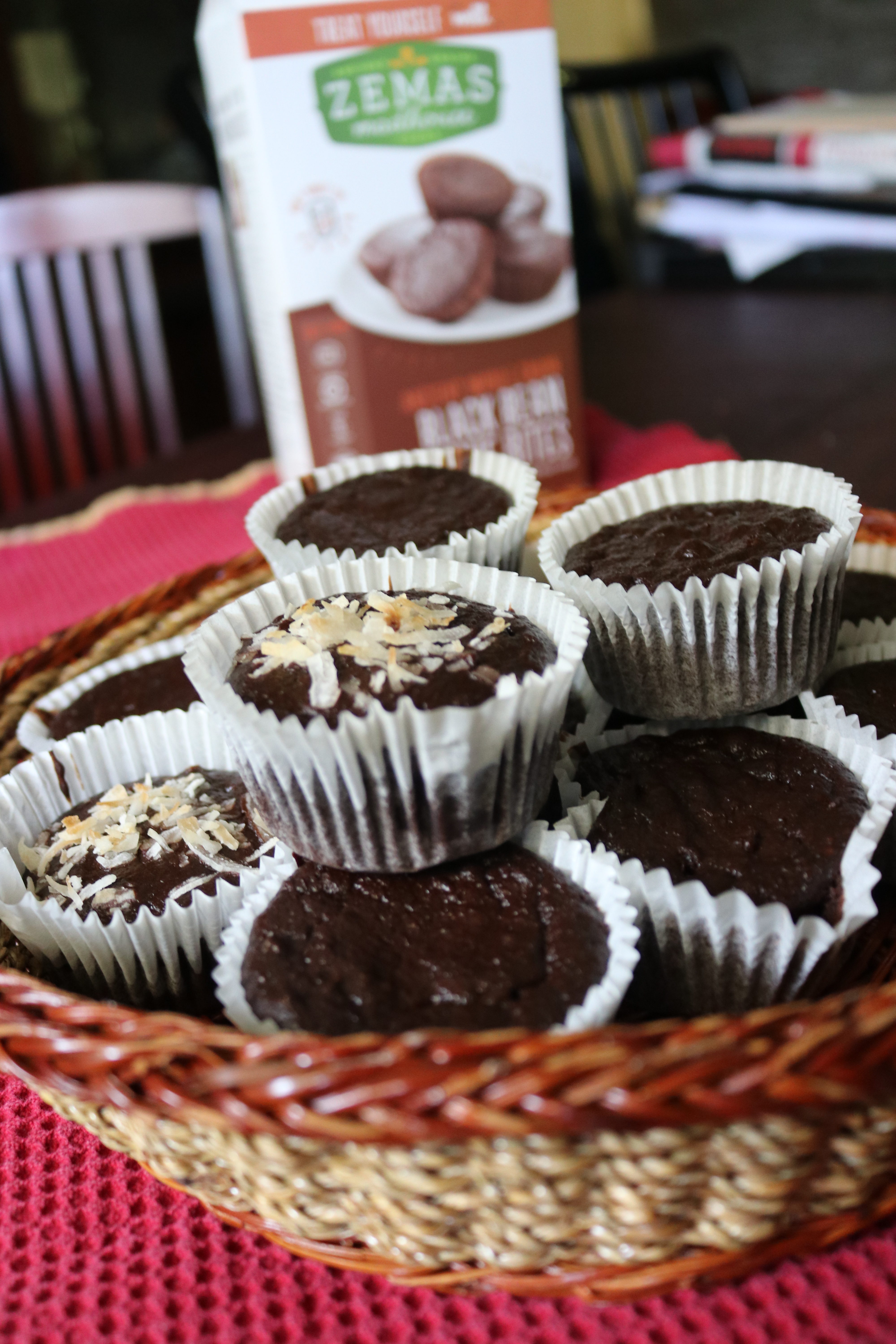 Believe it or not, these brownies are totally gluten-free, vegan and are made with less sugar than a granola bar. They have a deliciously rich chocolate taste and are kept moist by their protein powerhouse ingredient – black beans. I've baked with this "secret ingredient" before and have been pleasantly surprised by how you don't taste the bean flavor in the desserts, but you can still reap all of their nutritional benefits. The protein provided by the black beans is supplemented by that from the teff flour, chia, hemp and flaxmeal that make up the brownie mix as well.
I topped them with coconut flakes that toasted as the brownies cooked in the oven. This added another layer of flavor to the brownies, and another texture as well.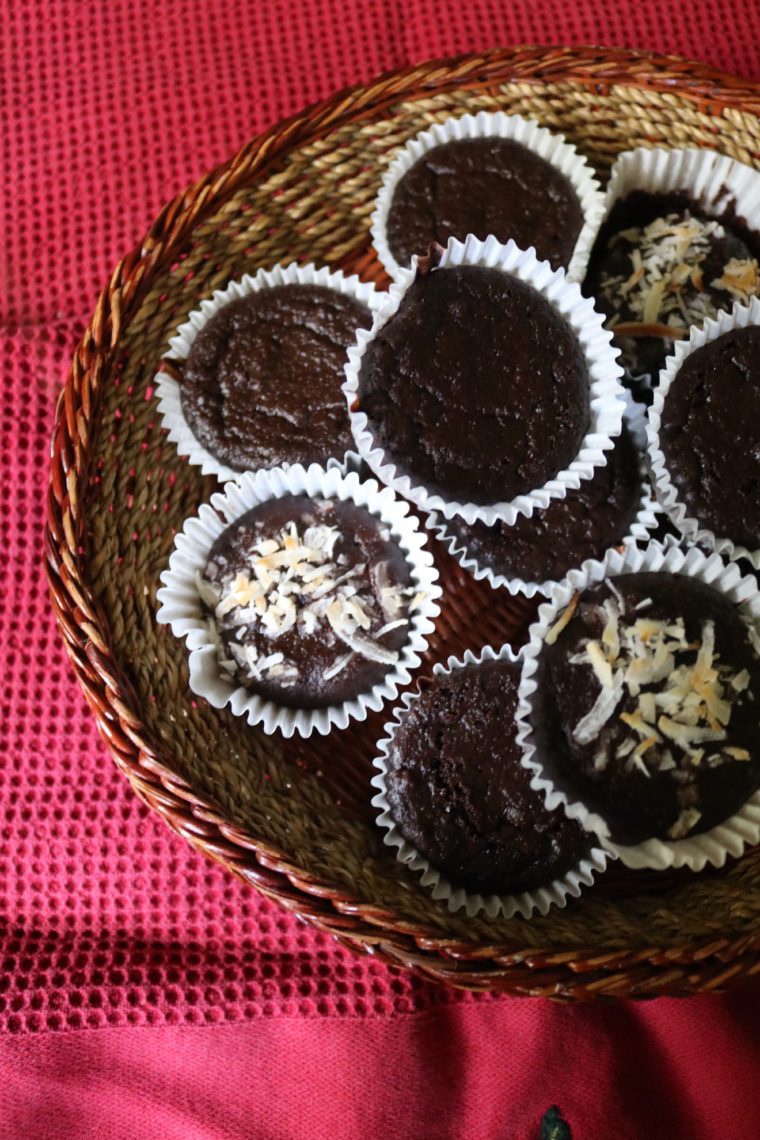 In addition to the brownie mix, which retails for $6.99, the only ingredients you will need to add are 1/2 a can of black beans, water, vanilla extract, and optional chopped walnuts and chocolate chips. These brownies were the perfect grab-and-go breakfast that I gobbled down on my way to work and as a before dinner snack later on as well. I'd definitely recommend them – they were a big hit at my house and didn't last too long! And hey, with Thanksgiving coming up why not add a guilt-free but delicious option to the dessert table?
Stay Classy! xx
---