What's In: Winter Athleisure Style With Reebok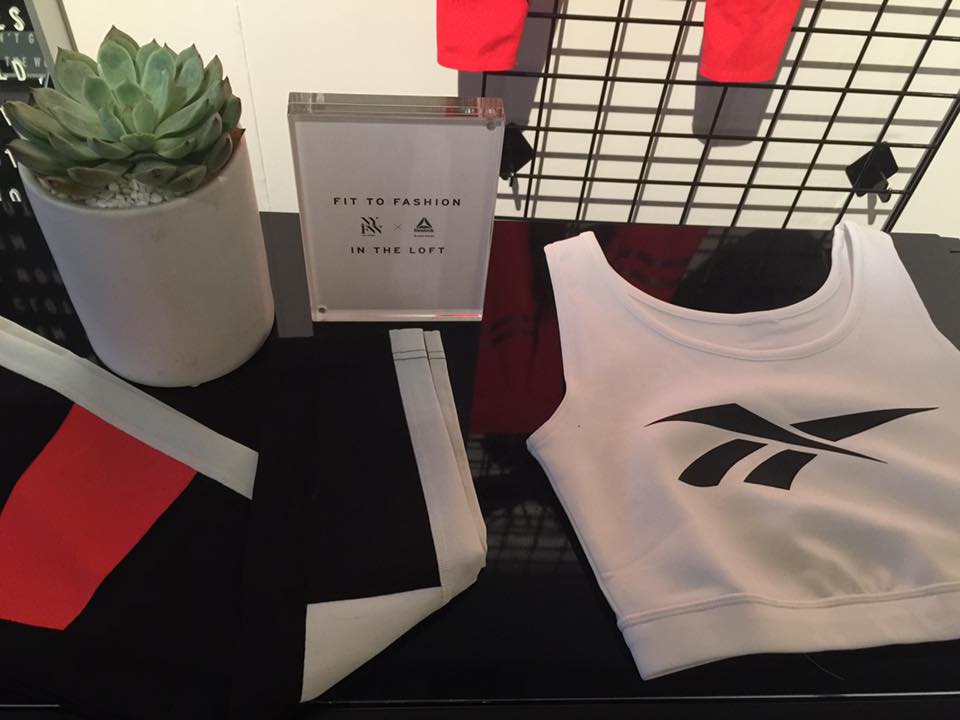 Athleisure has upgraded from being just a buzzy trend, to becoming part of a dedicated lifestyle. Gone are the days where yoga pants, a baggy sweatshirt and slides are your only options to relax on the weekends or after a hard workout. Now many fashion-forward athleisure brands, think Lululemon, Athleta, Kyoden and Reebok, have created collections to motivate you to finish a difficult workout while letting you sweat in style. The collections for this fall and winter are so cute, empowering and comfy that you can get away with wearing them to brunch as well.
After attending some runway shows this past FW'17 fashion week in New York City, I stopped by the Reebok Fit To Fashion popup that previewed the collection that launched this season.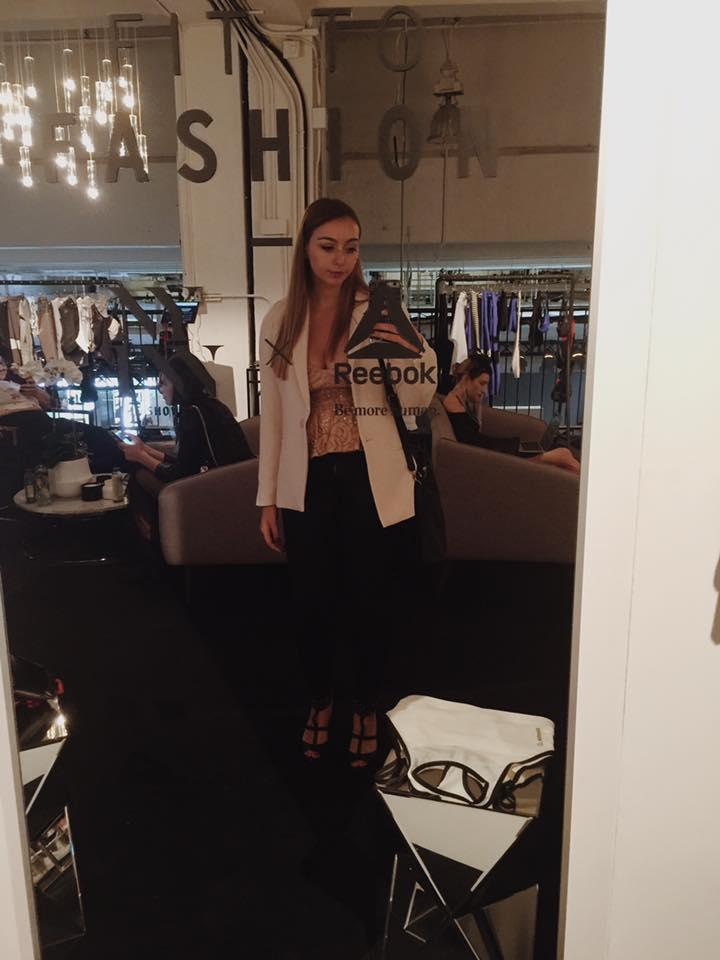 Black and white are my go-to colors. Okay okay, and rose gold and blush pink. The collection includes many playful statement items that feature the Reebok logo including sports bras, tank tops and cropped tanks – perfect for the gym or to wear out doing errands with black leggings and a black zip up.
One of my favorite accessories from the collection (below) is a semi-metallic vegan leather backpack in a pearly white color. I love the creative take on a classic gym duffle bag and would totally start using this backpack in an instant. The backpack below isn't available just yet – but this similar silver backpack retails for $65.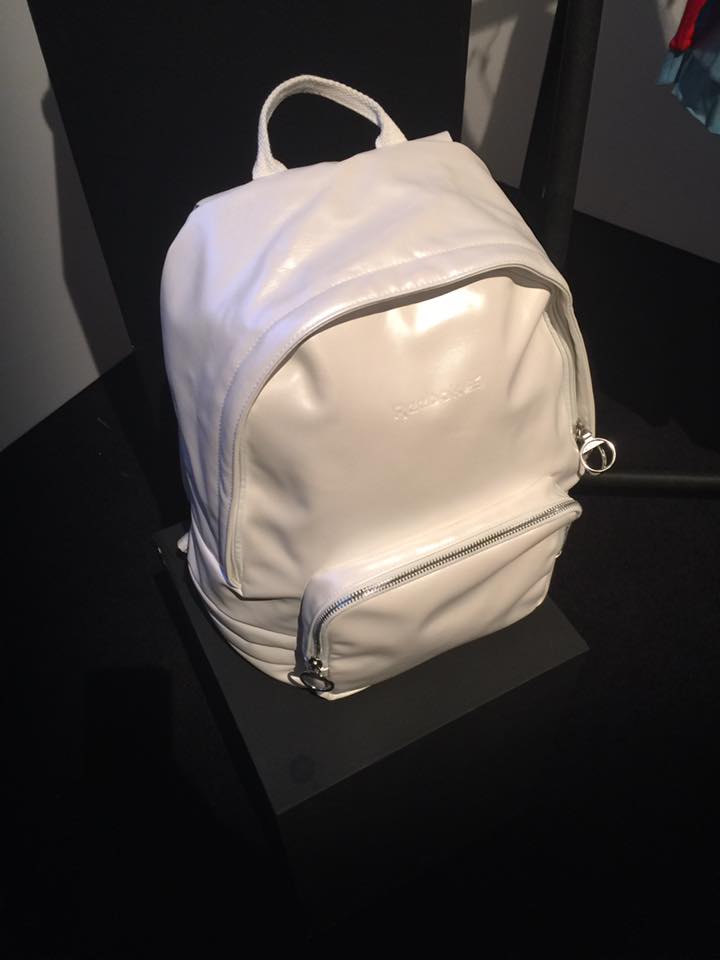 I'm getting into a stricter workout regimen (think 6am leg days!) and have started to feel a lot stronger and happier already. Empowered athleisure and fitness fashion collections like the Winter 2017 collection from Reebok help me stay motivated to get through my workouts and work days – especially because they are cute enough to wear to the gym and to work on more casual days!
How are you finding motivation to workout on chilly mornings?
Stay Classy! xx
---