Vera Bradley Coloring Books Add Some Prep To Your Carry On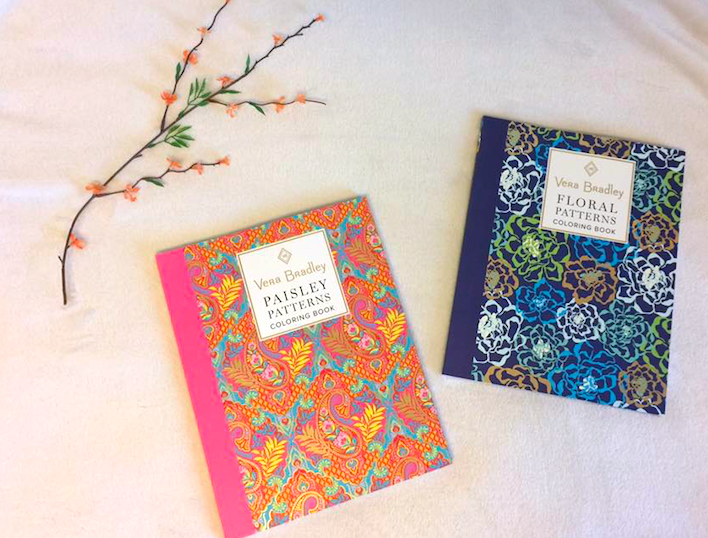 If you love vibrant paisley and floral patterns, you've probably heard of Vera Bradley. In fact, you probably love the feminine brand as much as we do! After reading the new autobiography of Vera Bradley co-founder Barbara Bradley Baekgaard ~ my review will be up on the Book Worm section in a few days ~ I've gained a new appreciation of the brand that extends beyond its playful colors and patterns.
Vera Bradley has a story that is based on family, creativity and a love for brightening women's lives. Through their unique and colorful designs they are able to touch women all over the country and help them express themselves through endless paisley and floral patterns. Now, Vera Bradley is providing women with the option to express themselves through another VB outlet… coloring books!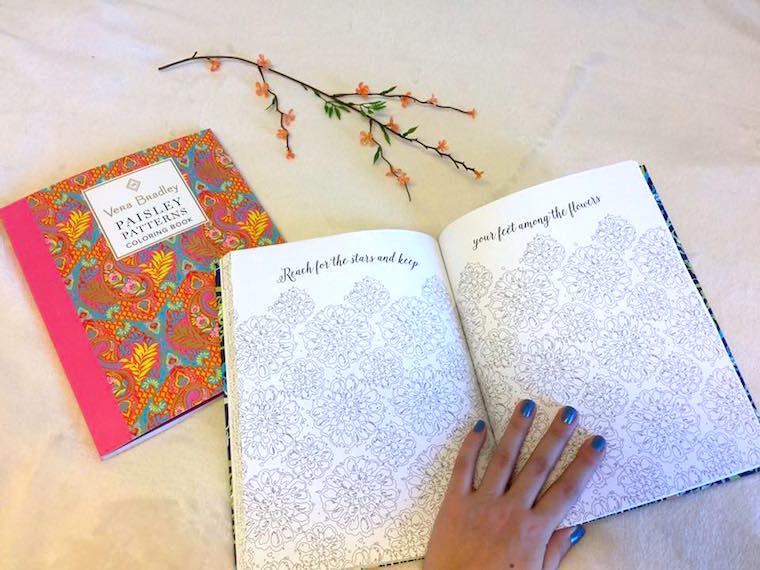 The books ~ including the Paisley Patterns ($11) and Floral Patterns ($10) books shown in the images above and below ~ feature the iconic Vera Bradley designs and give you the unique opportunity to use whatever colors suit your fancy to decorate them. I'll admit, it's strange to look at a page of colorless Vera Bradley designs! But hey, all the more reason to break out those colored pencils and get started. 🙂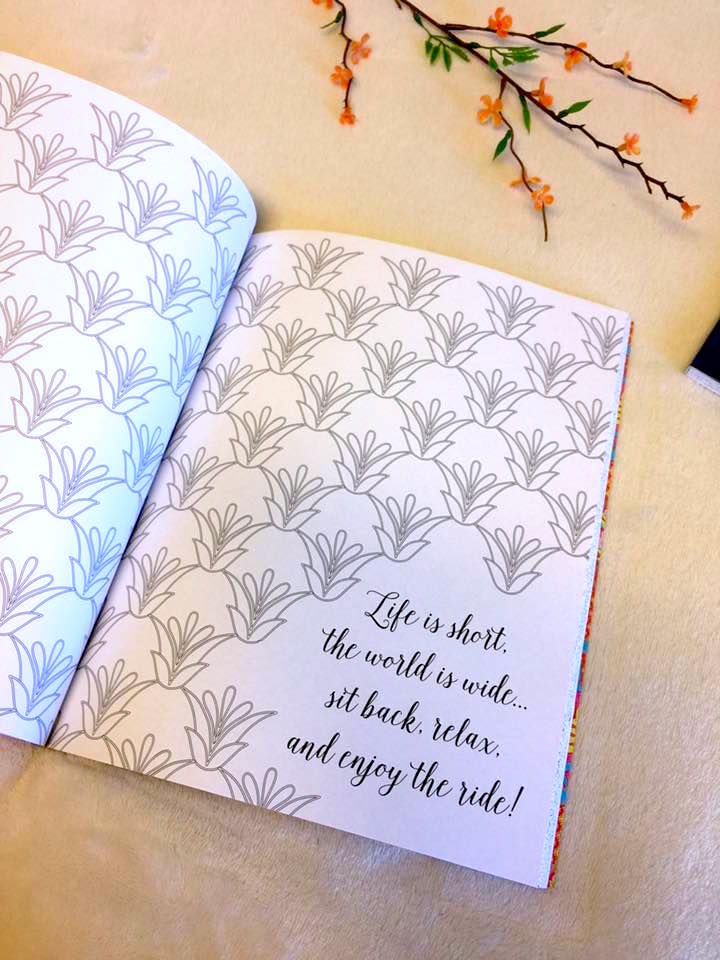 In addition to the traditional playful patterns, the coloring books also feature cute and inspirational sayings such as "Reach for the stars and keep your feet above the flowers" and "Life is short, the world is wide… sit back, relax and enjoy the ride!" which help keep you relaxed and centered while coloring the pages.
Though these coloring books are not scientifically geared towards quieting your mind, taking the 5-20 minutes out of your busy day to just sit and color the pages makes a world of difference. I've found even in my own life that coloring shuts off my seemingly incessant thoughts even more so than when I read a book.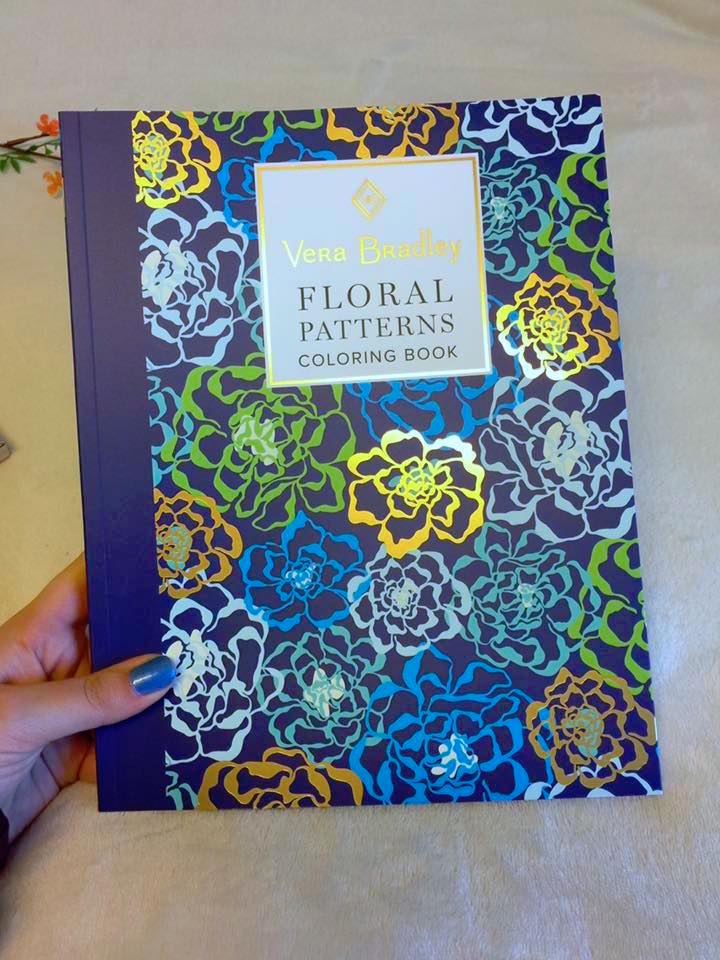 These coloring books are also the perfect size to toss into your backpack so you can get your craft on while you're on-the-go. Make the most of your next plane, train or car trip with the help of a coloring book and a pack of colored pencils. You'll thank me later. 😉
*Disclosure: I received Vera Bradley products in exchange for this post – however all opinions are my own.*
Stay Classy! xx
Other Vera Bradley Products We Love:

---
---