Summertime Smoothie Bowl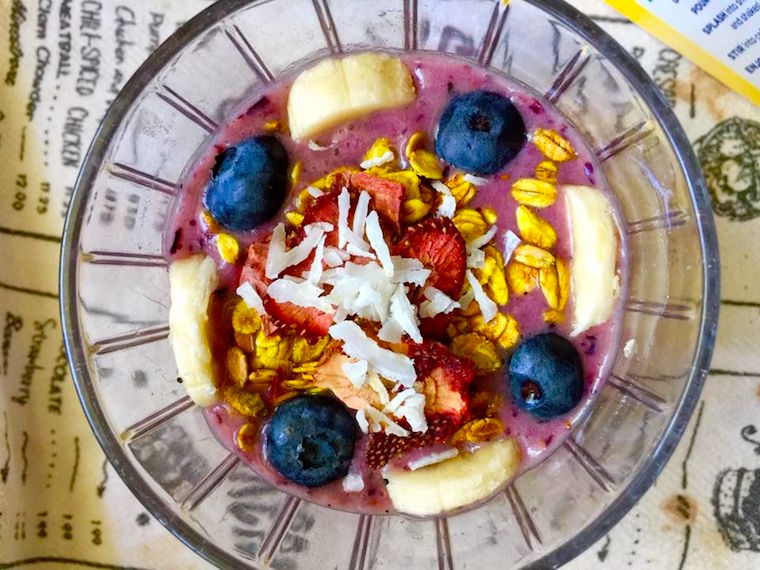 With summer heat comes summer treats – and bonus points when they're healthy enough that you can eat them for breakfast, snacks or dessert! With the weather warming up I find myself constantly looking for something cold to cool me down. This superfood smoothie bowl, which is full of delicious seasonal summer ingredients does just the trick.
Ever since completing… well, *almost* completing the Whole 30 program (I made it to day 20, okay!?) I've made a conscious choice to eliminate dairy from my diet whenever possible. I'm certainly not officially lactose intolerant, but dairy doesn't totally agree with my stomach and for me, it is a major cause of bloating.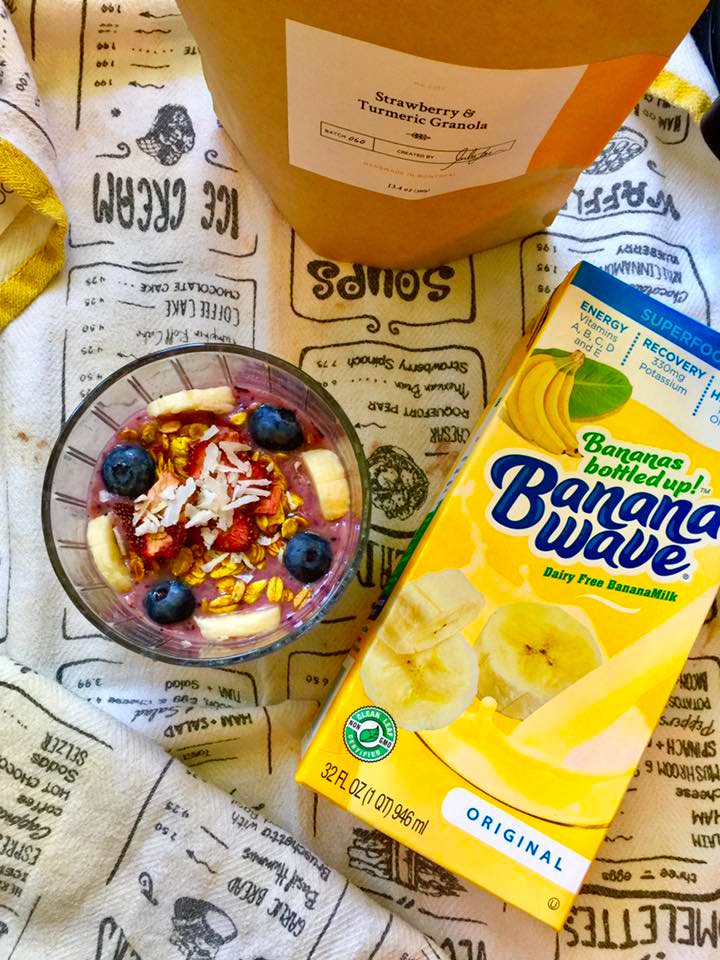 Instead of using milk I've turned to alt milks or mylks as a substitute. I love coconut milk and almond milk and enjoy soy milk on occasion as well.
Note: When buying milk alternatives, make sure to purchase brands that are unsweetened! You should only consume 25g of sugar each day, don't waste it on milk substitutes that taste delicious on their own!
When Banana Wave reached out to see if I wanted to try their new line of banana milk – yup, mylk made out of bananas! I was super excited. After taking a closer look at the carton, I realized that they did add sugar into their banana milk which was disappointing. However, when consumed in moderation, the added sugar really isn't that much.
If you make this smoothie bowl you'll see for yourself how smooth the taste of the banana milk is! I had my vegan sister try some and now it has become her go-to coffee creamer as well. The sweetness of the banana milk pairs nicely with the summer berries and fruit, but I feel like what made this smoothie bowl extra special was the strawberry and turmeric granola from Oatbox.
Oatbox is a subscription service that delivers 2 new packages of limited edition organic granola to your house each month! This month I tried the strawberry and turmeric granola used in this recipe, and also a superfood granola blend – both were delicious!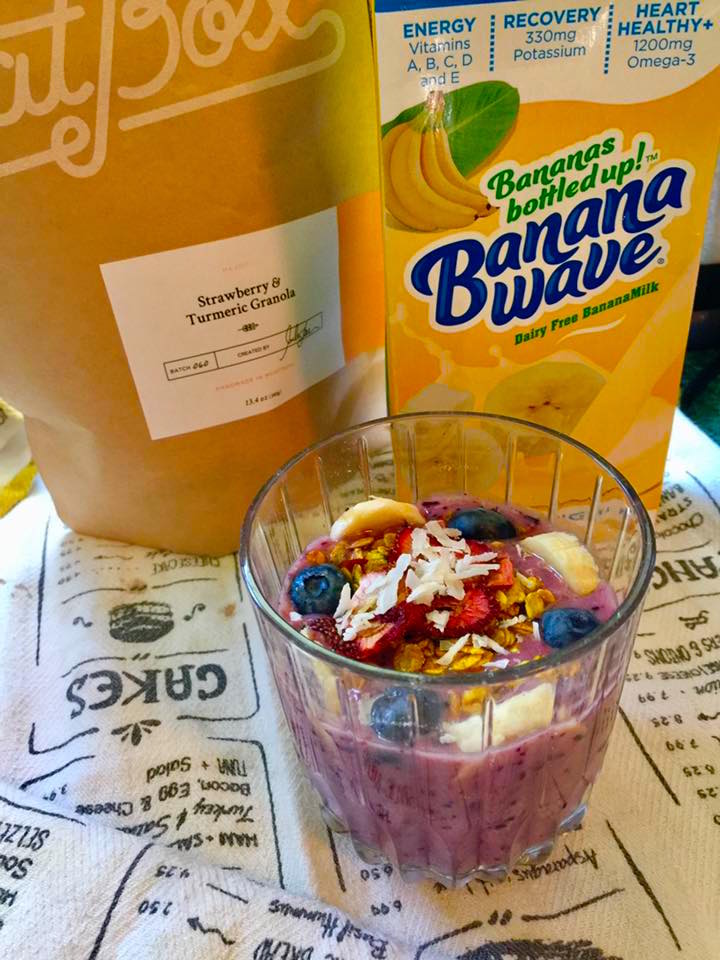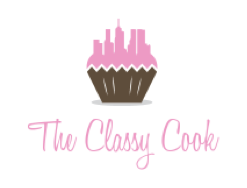 Summertime Smoothie Bowl
Prep Time: 3 Minutes      Blend Time: 2 Minutes     Total Time: 5 Minutes
Let's Get Started:
1 banana
2 handfuls blueberries, washed
1/3 cup Banana Wave banana milk
1/3 cup coconut yogurt
1/2 Tbsp MCT oil (optional)
Let's Get Cooking:
Put ingredients into a blender or Magic Bullet and combine. Mix in granola after and enjoy!
Let's Get Creative:
If I had other assorted berries (strawberries, blackberries, etc.) I would have loved to include them in this recipe because they would add more layers to the yummy summery flavor.
Stay Classy! xx
---