Homemade Strawberry Kiwi Juice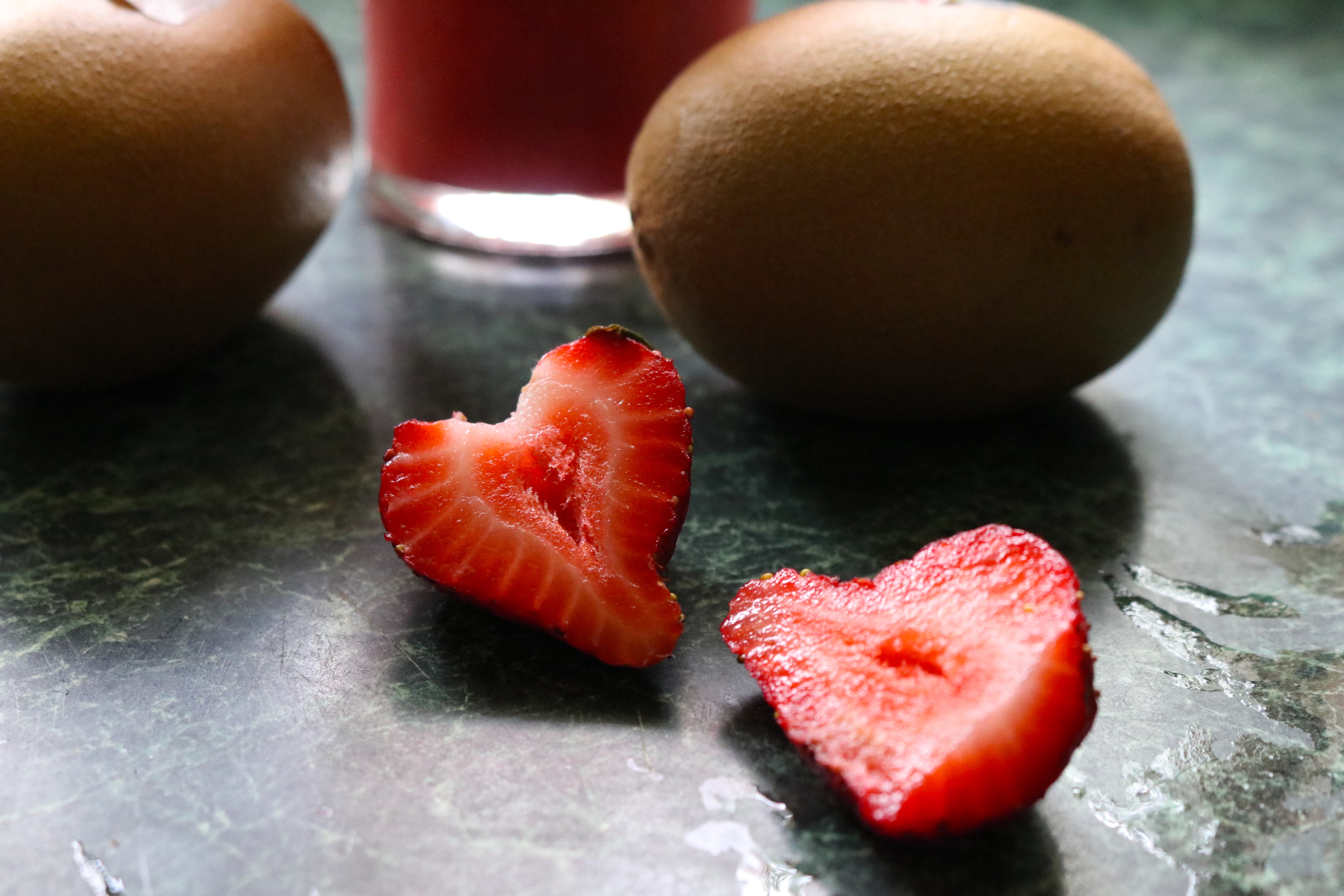 Summertime means trips to the beach, vineyards, trails and berry picking excursions. As the summer draws to a close and the new school year swiftly approaches, it is still not too late to reap the palatable benefits of the year's warmest season.
"I'll trade you some strawberries for 'loupe,'" my cantaloupe-loving boyfriend mentioned to me this morning at brunch. Somehow it always works out that our favorite fruits end up on the others' plate! I'll eat berries, particularly strawberries and raspberries, all year long, but it's more special to me when I'm able to eat them while they are still in season during the summer.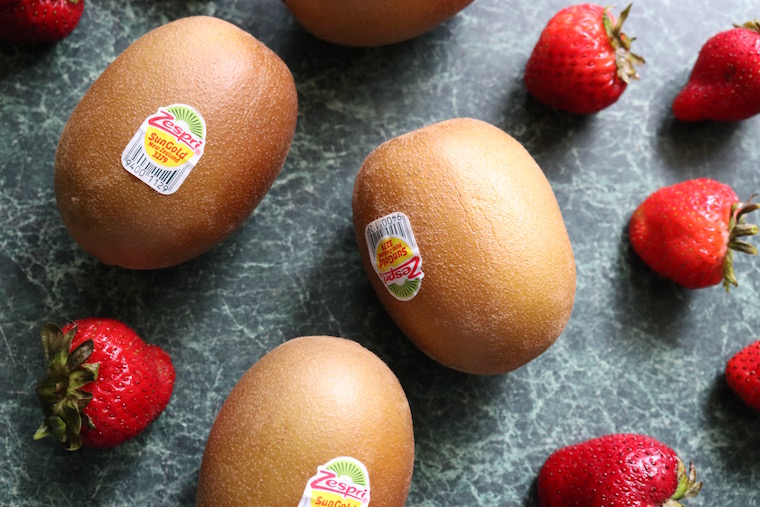 When some of these beautiful golden kiwis came into my hands and I saw that my excessive supply of strawberries was starting to grow old, I did what any fruit lover knows to do… run to the juicer and start making fresh juice!
The golden kiwis have a different flavor that green kiwis. They taste more subtle and sweet than the fruit in its more commonly consumed form. Combined together with the rich sweetness and tanginess of the strawberries, the juice came out as a truly delicious and fresh tasting treat that I savored for the rest of the week!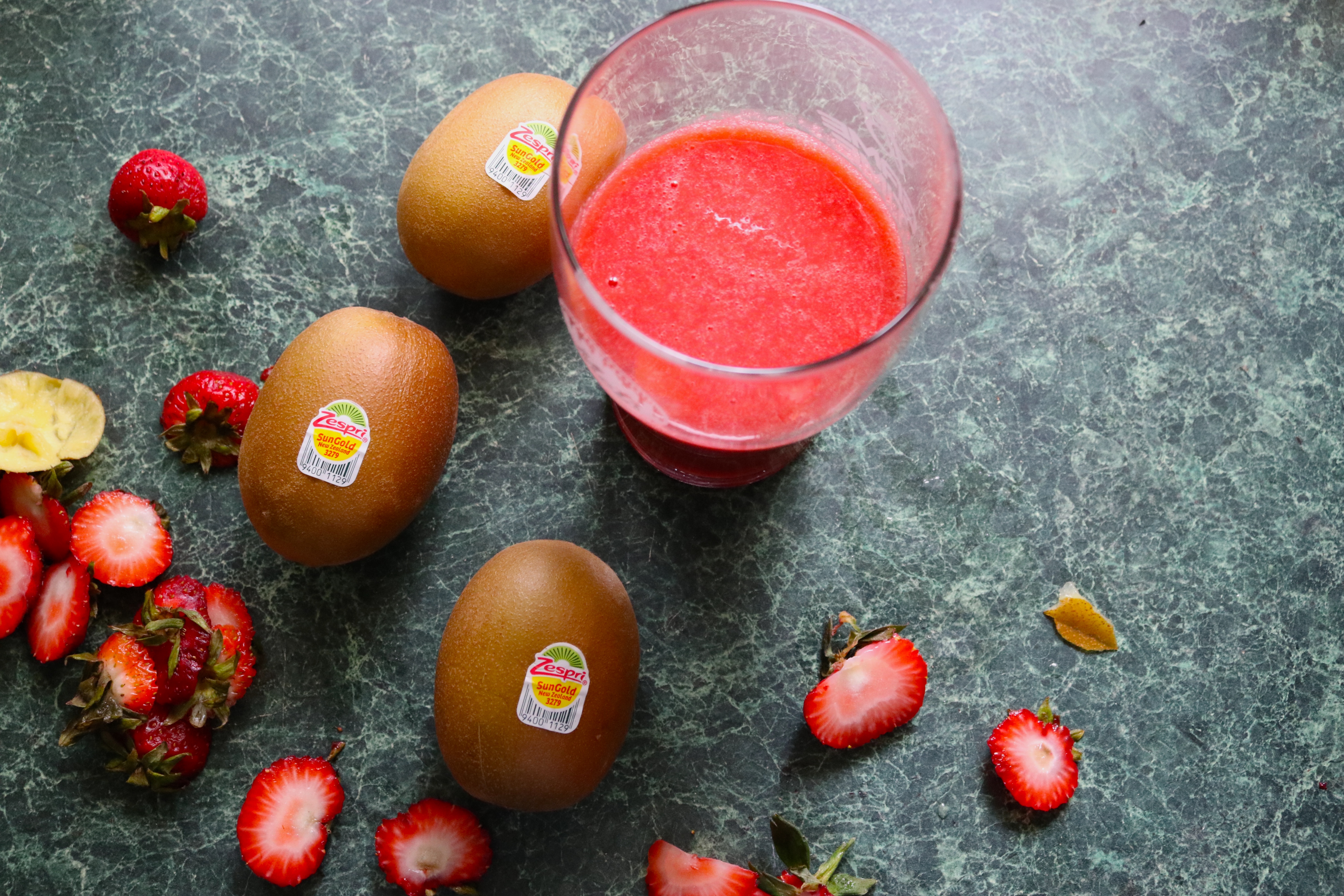 I'll admit, my juice recipe does heavily favor the flavor of the strawberries – but hey, I did put strawberry first in the title! The softer flavor of the kiwi tones down the strawberry sweetness, but definitely does not come close to overpowering or even neutralizing the distinct berry taste. Strawberries are packed with antioxidants and vitamins known to help boost your memory, promote anti-aging and boost your metabolism.
This superfruit juice will help kickstart your health as much as it will your tastebuds.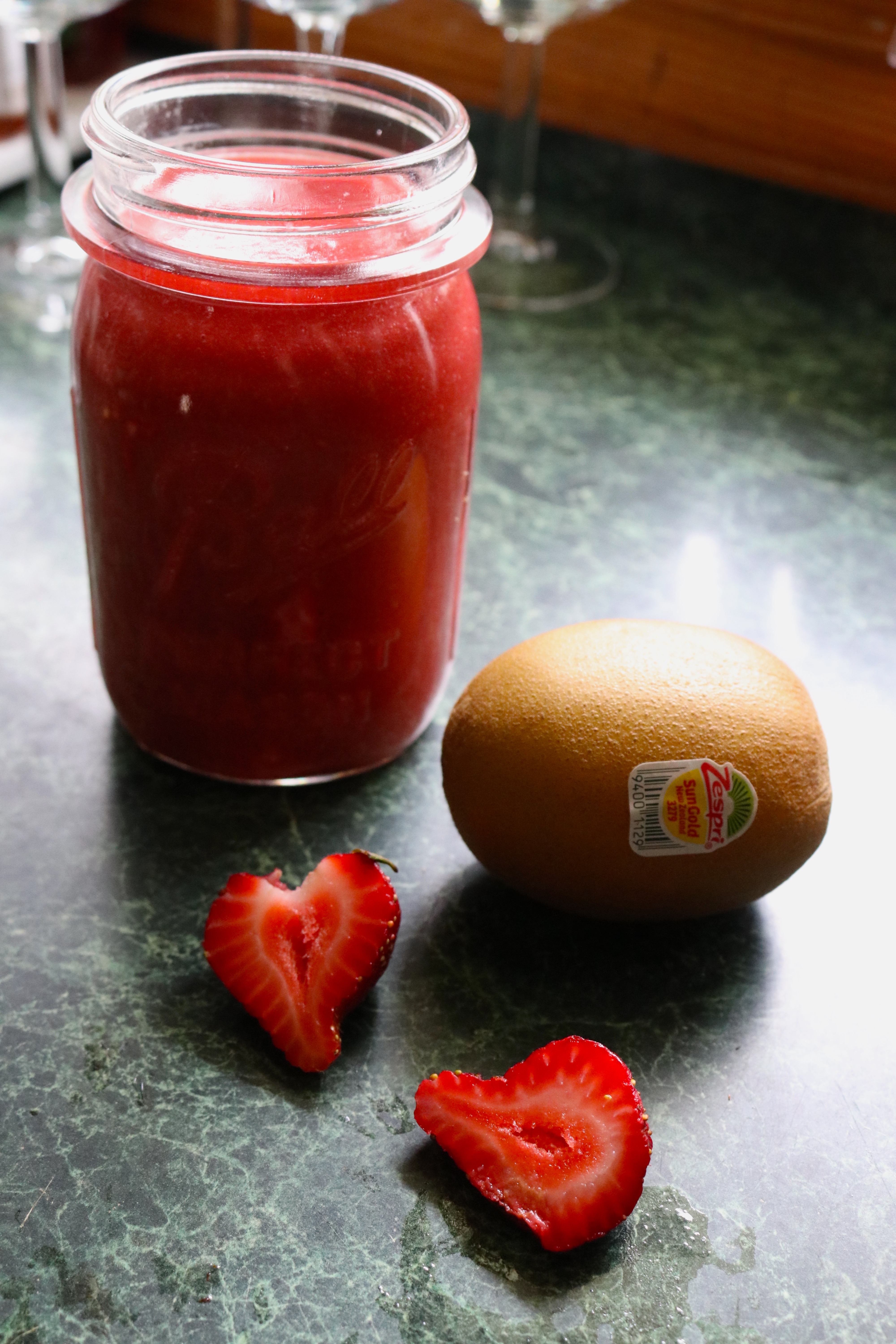 Keep reading for the full Fresh Strawberry Kiwi Juice Recipe!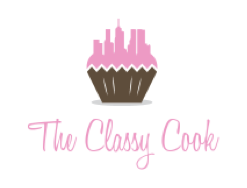 Homemade Fresh Strawberry Kiwi Juice
Let's Get Started:
1 crate fresh strawberries, washed
3 kiwis, washed
Hurom slow juicer
Let's Get Juicing:
Cut each strawberry in half (so that they don't get stuck in the juicer) and turn on juicer. Cut kiwi into similar sized pieces and place into juicer, with the skin on. Pulse for a few minutes, until the fruit has all been juiced. Keep the cap to the juicer closed while juicing, unless the main compartment becomes too full. Pulse forwards and then reverse the pulse to better the juice consistency. After a few minutes, turn juicer off and pour into glasses. Enjoy! xo
Let's Get Creative:
The next time I make this recipe, I plan on adding some more kiwi! Served best over ice.
Stay Classy! xx
Want to gussy up your kitchen gear? Check out the products below:
---