Back To School Series '17/'18: Amanda Seyfried's Trainer Shares Her Tips To Make This Semester Your Safest One Yet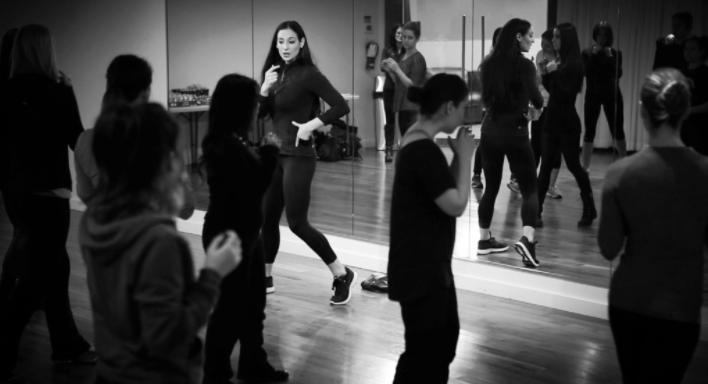 Here we go again! The back-to-school countdown has begun. High-school students are cramming in unfinished summer homework, college students are purchasing last-minute dorm essentials and textbooks, and parents are starting to stress about how they can help make this school year the best and safest one yet for their children.
It goes without saying that college is an incredibly fun and intellectually stimulating time in your life. However there were still some fears that I had going into my freshman year at Fordham University that came over me from time to time. Living in a not-so-safe area can make nighttime walks off campus stressful, especially for someone without formal self-defense training. I'm hoping that this post might help alleviate some of your fears as it did mine!
I had the pleasure of interviewing celebrity trainer (think Amanda Seyfried and Keri Russell!) and Self-Defense Expert, Avital Zeisler. She shared with me some self-defense tips (all of which one can perform while wearing heels!) and I'm sharing some of my favorites with you below.
What is the Soteria Method and what inspired you to create it? 
"I have personally made the decision to not let the possibility of being attacked compromise the quality of my life or femininity. This highlights the possibility of being threatened while wearing heels. The Soteria Method is an approach named after the Goddess of Safety that can contribute to confidence and survival against such a threat."
What are some of the most efficient moves that you'd recommend to your clients who may find themselves in a threatening situation?
"First of all, remove the heels if possible. Second, try to escape, even in the heels. And third, learn how to use your heels as an improvised weapon of sorts. If worst comes to worst, these are some easy yet efficient moves that you can pull out at any time, anywhere."
Tactic #1: Defensive Push Kick
Soteria 3 Factor Combative Theory.
Primary Target: Groin
Surface Area: Ball of Foot
Range of Motion: Forward Hip Thrust
Tactic #2: Palm Strike
Soteria 3 Factor Combative Theory
Primary Target: Nose/Chin
Surface Area: Heel of Palm
Range of Motion: Combative Twist of the Body

PC: 5W Public Relations
What are your top 3 tips for college women to stay safe on campus?
" 1. Trust your intuition. Learn to be mindful of the feelings and signs that your intuition may communicate to you during times of real life scenario applications, including parties and while dating.
Invest time in developing Situational Awareness. This is simply being more aware of your surroundings so that you can detect when someone is off or out of place faster, and react accordingly to what has been detected around you.
Create safety operational plans. These plans include the following. Always travel with a trusted friend off-campus, to parties and other events. Develop code words with these friends that could be used conversationally or over text when you feel uncomfortable in a situation. Make sure to never leave your drink unattended or go home with someone or a group that you do not know. And carry a bag with improvised weapons that you feel comfortable using, including heels or pepper spray for example, so that you are able to defend yourself if needed."
I hope you've all been able to find useful tips and tricks in this post to help make this upcoming semester the safest and most awesome one yet!
Stay Classy! xx
Don't Forget To Pack Workout Clothes!
---