Restaurant Review – Tbar Steak & Lounge Upper East Side, NYC
Tbar UES * 1278 3rd Ave, New York, NY 10021 * ♥♥♥♥ * $$$
Tucked away in New York City's Upper East Side is a restaurant that re-defines steakhouse culture.
With whimsical colors and 60's-inspired colors and decor, Tbar offers a more feminine take on the traditional steakhouse, making this the perfect place to brunch, lunch or dine with your best girl friends.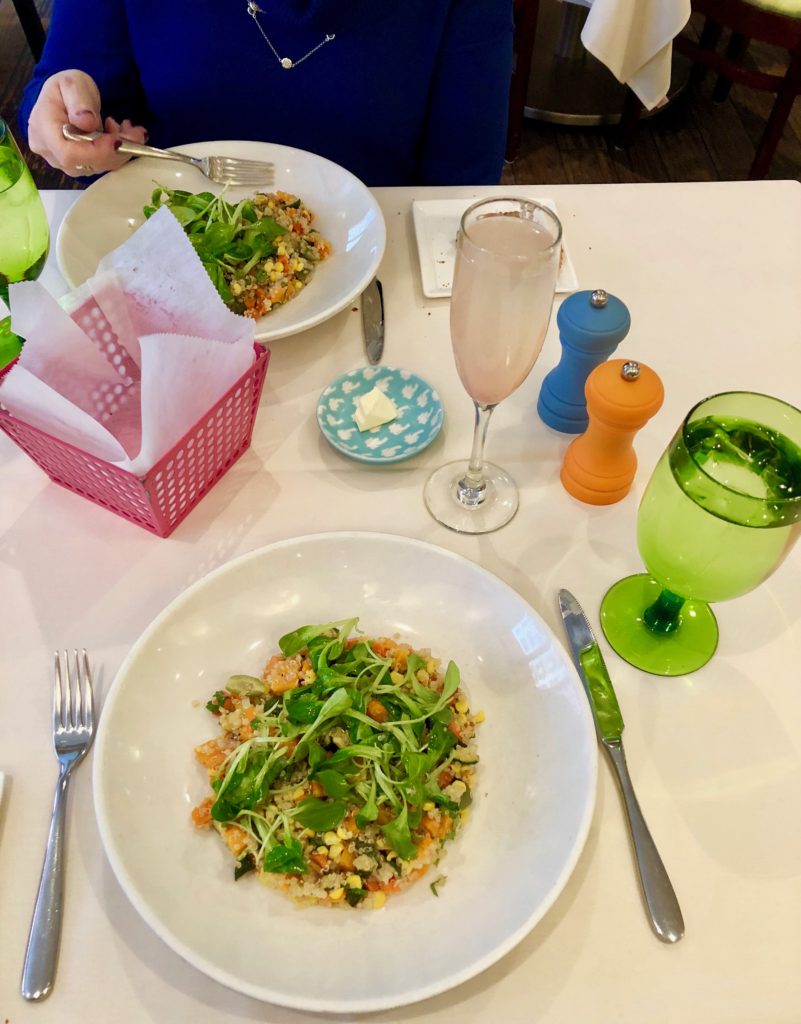 I started off the lunch with a mimosa from the menu and was pleasantly surprised to see the fresh muddled berries which gave it a kick of pink sweetness. While deciding on what to eat, the waiter brought out a basket of incredibly delicious rosemary olive focaccia bread that was perfectly baked and salted. Even the crust – which I'll usually pass to the corner of my plate – was dying to be eaten along with the fluffy, buttered crumb in the middle. (Fun fact, the inner part of a piece of bread is called the crumb!) This is one of the many recipes from this meal that I want to try to recreate at home. Simply delicious – which says a lot about a restaurant and can set the tone (or even be the highlight) of the meal, as was the case in my review of another NYC steakhouse in Times Square.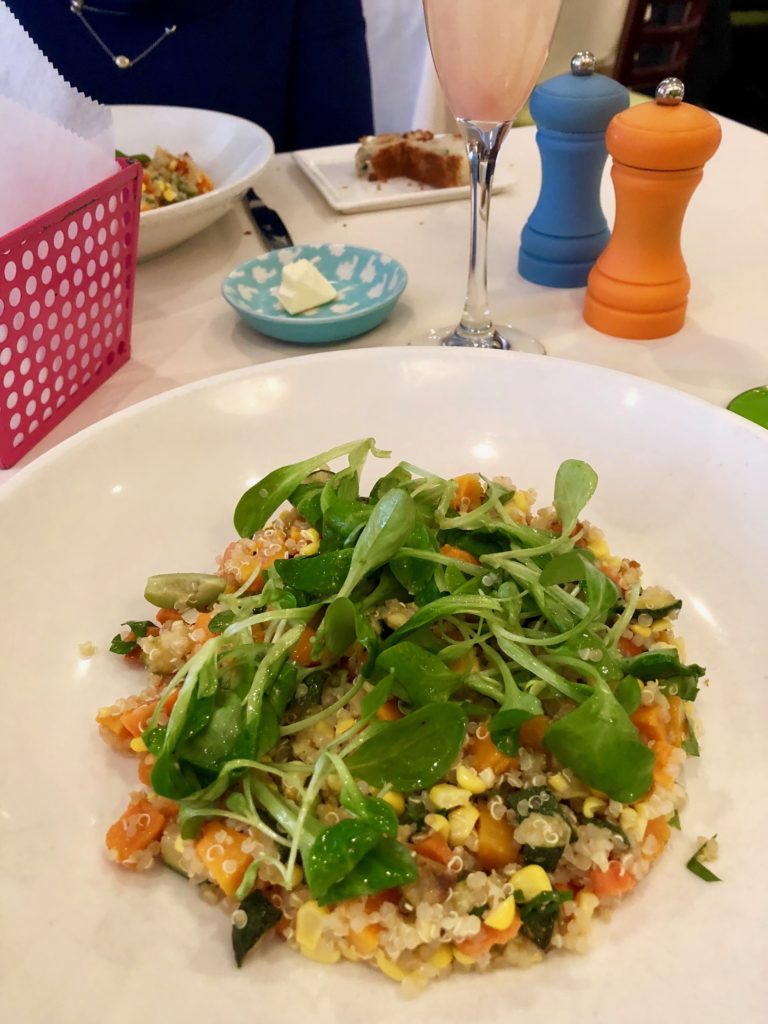 But though the bread was undeniably divine, it was the appetizer I tried that stood out as the star of the meal – another recipe that I need to recreate one day, because I would eat it every week for lunch! The appetizer was the Quinoa & Vegetable Salad ($17) which probably could have stood in for my main course, considering I ate the entire thing because it was so good. I don't know if I've ever had quinoa cooked that perfectly – it was fluffed up and had started to absorb the delicious lemon vinaigrette drizzled across it. The quinoa was mixed with olives (my new favorite ingredient), carrots, corn, zucchini and butternut squash, topped with arugula. A pretty simple combination that had been made so perfectly that it tasted out of this world. It was light yet flavorful and packed with plant-based protein and fiber thanks to the quinoa and veggies.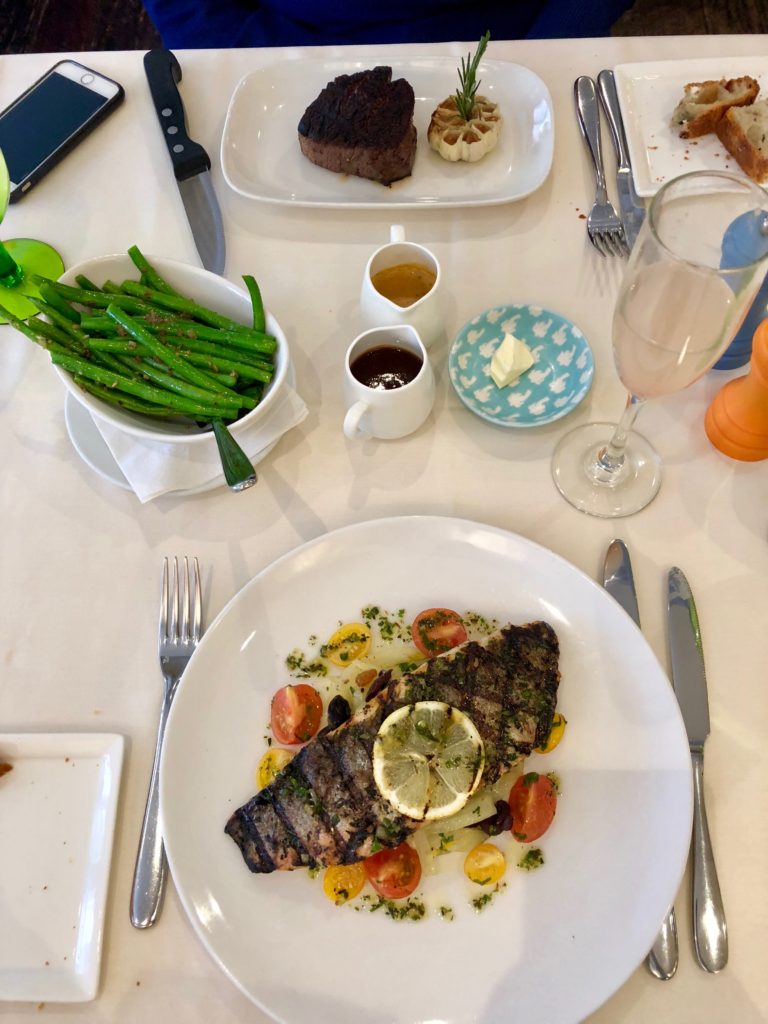 For the entree, I had the Herb-Grilled Branzino ($35), which had fantastic flavor and was plated beautifully. Apparently I still had some room left after the bread and appetizer and ended up finishing off most of the gorgeous roasted fish. I was most impressed with the texture and the way they had been able to make the outside perfectly crispy while the inside was still juicy.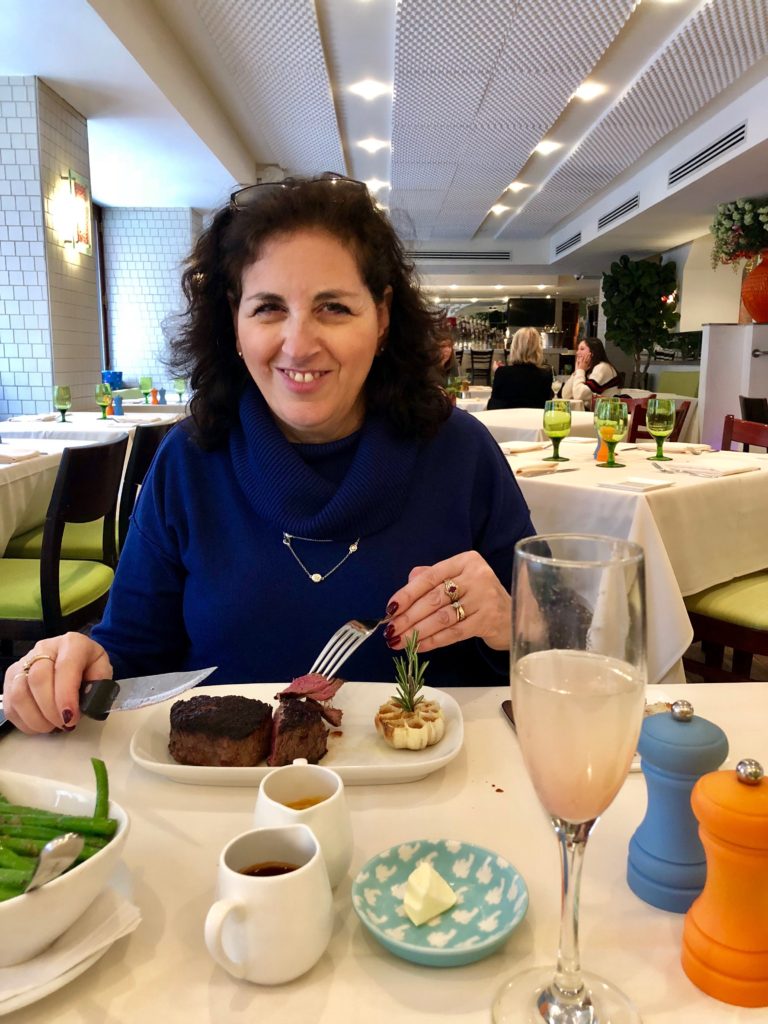 Being that this restaurant is known as a steakhouse, my lunch date opted for the Filet Mignon ($39) and upon her first bite happily announced that this was easily one of the best steaks she had eaten in her life. In her own words – it was cooked perfectly and the meat was tender and perfectly scrumptious. Pretty much sums up my meal as well!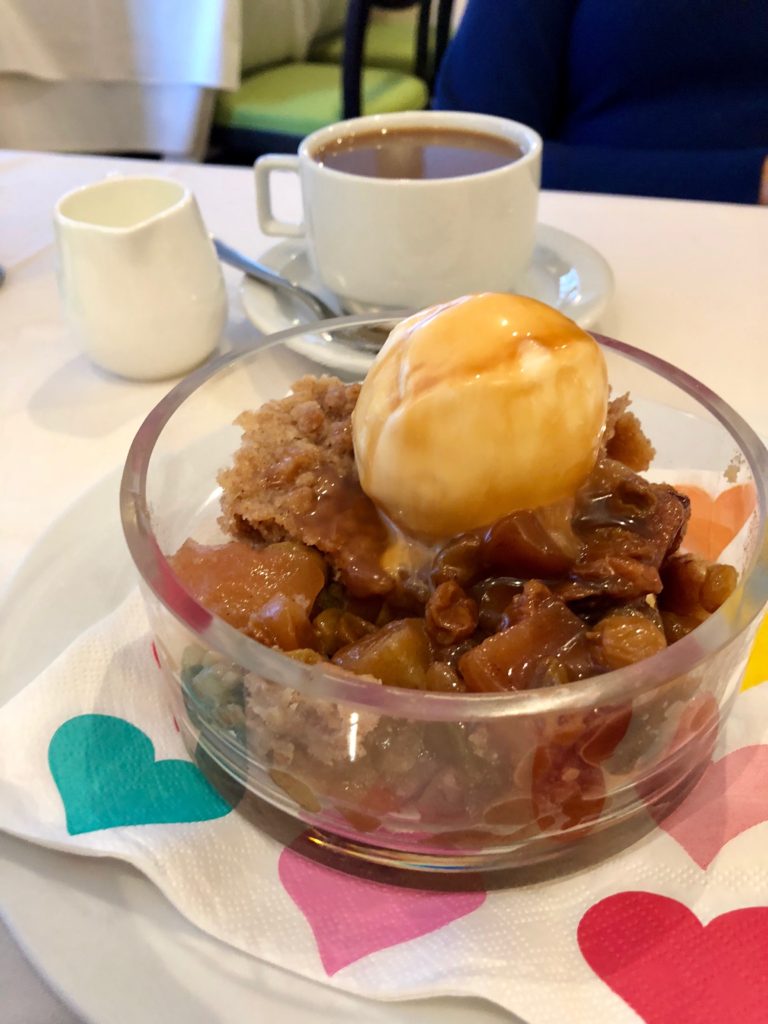 And of course, no matter how stuffed I am, when trying out a new restaurant for the first time I'll always find room for dessert. In this case, a Warm Apple Crisp ($15) served with vanilla ice cream, caramel sauce and raisins. The texture was slightly different than what I was expecting and the raisins added a new twist that I'm still a bit ambiguous about – but I was never the biggest fan of raisins so that would make sense for my palate. All in all, it's pretty hard to get apple crisp wrong and this rendition was a little bit different, but nonetheless delicious.
In short, I'm in love with Tbar and can't wait to go back for a girl's brunch or birthday dinner. I love the warm, fun ambiance, the food and the drinks. It doesn't get much better than this.
Stay Classy! xx
---