New York Fashion Week Is Back!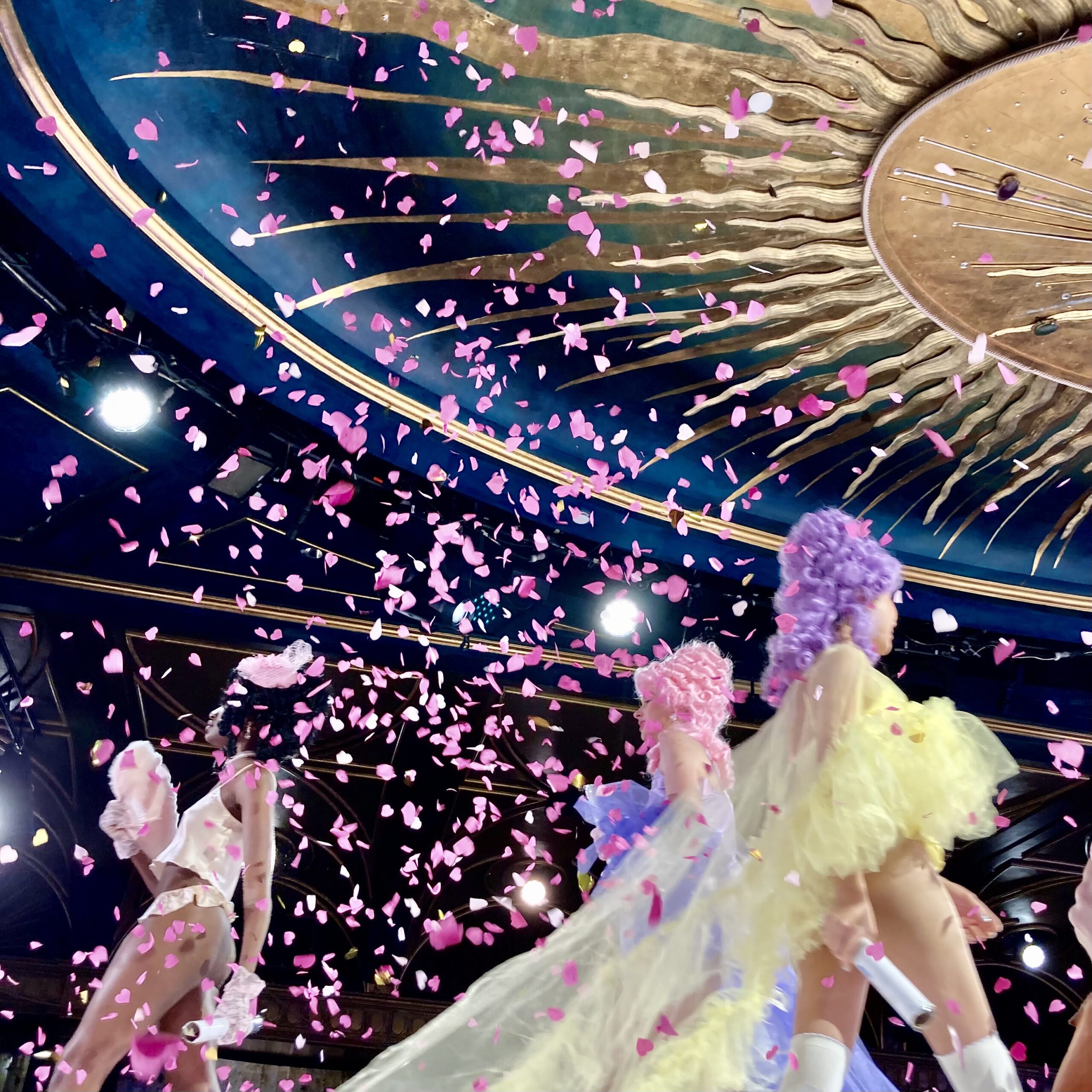 After a two year hiatus and pivot to virtual runways, New York Fashion Week came back to the physical runway this winter. For me, this meant two days full of shows and new designer collections. It also meant getting swept up in the inevitable hurdles around being in person again.
The first night of shows I attended had two major designer highlights – Gaucho Buenos Aires and Chloe Pearl Lingerie. But, before we get into the fashion, I can't tell you enough how much of an adventure it was just getting inside the building to see the show.
With memories of fashion week's past in my head, I lined up early, fully prepared with my QR code ticket, ID, and proof of vaccination. The ticket for the show had mentioned masks were also required. What was a half hour early – my plus one and I went to a delicious dinner at Saar a few blocks away to time it that way – ended up being EXTREMELY early. The previous block of shows ran late and so the line I stood in grew to become avenues long. Media, influencers and even models and performers for the shows were all forced to stand in line past the time the shows were supposed to start. There was no direction or updates given by the bouncers or event staff – models were literally crying thinking they were going to miss their shows. We were sandwiched together, in an increasingly small space on the busy sidewalk near Times Square. Everyone was pushed towards the wall of the building by a barricade, and it became an extremely unsafe and claustrophobic experience. Journalists left the line, influencers left the line, I was about 20 minutes away from leaving myself before there started to become movement towards the door.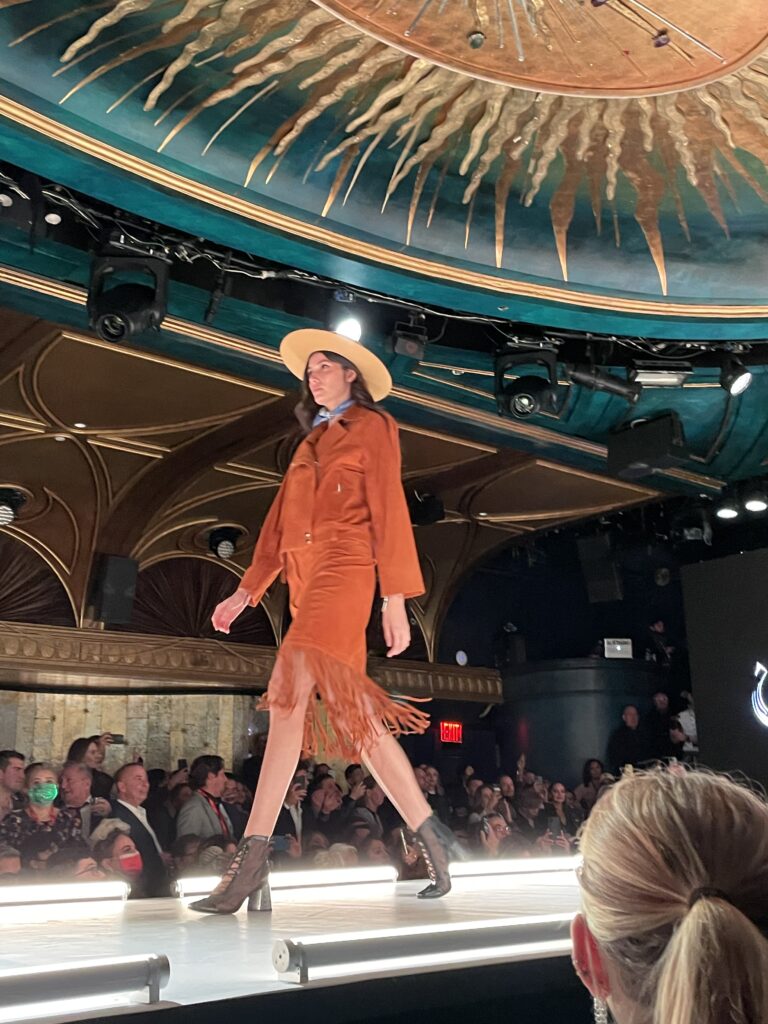 With that experience aside, the shows were fabulous. Gaucho started with a performance on drums (funny enough, the lead drummer was in line with us for a bit trying to get in) and then a runway full of Argentinian ranch wear, to lounge wear, to fresh office looks. Beautiful buttery leather accents were a highlight of the collection, as were draped coats and blazers. There were a lot of looks in here that I would wear myself, and that could be the foundation of a minimalist chic corporate jetsetter look.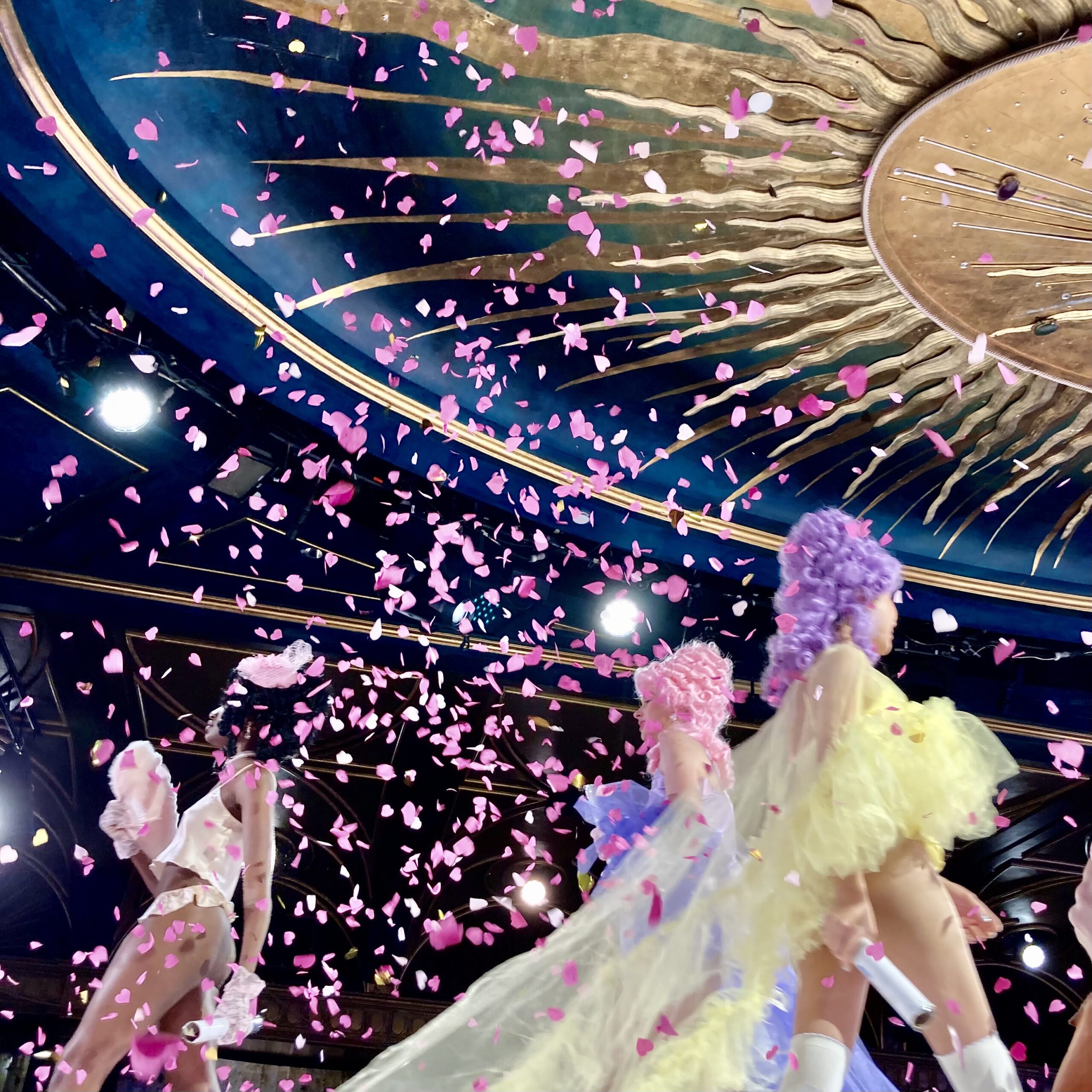 Chloe Pearl Lingerie was another standout collection. The line was fun and flirty – cute but sexy. I loved the Marie Antoinette runway theme and the dainty silk ruffle detail on the panties. The collection was simple yet beautiful – it launched a few days later and many items sold out almost immediately. The collection was created by a 17 year old designer and definitely caters to a younger demographic – Gen Z and Millennials. It's also something I would wear!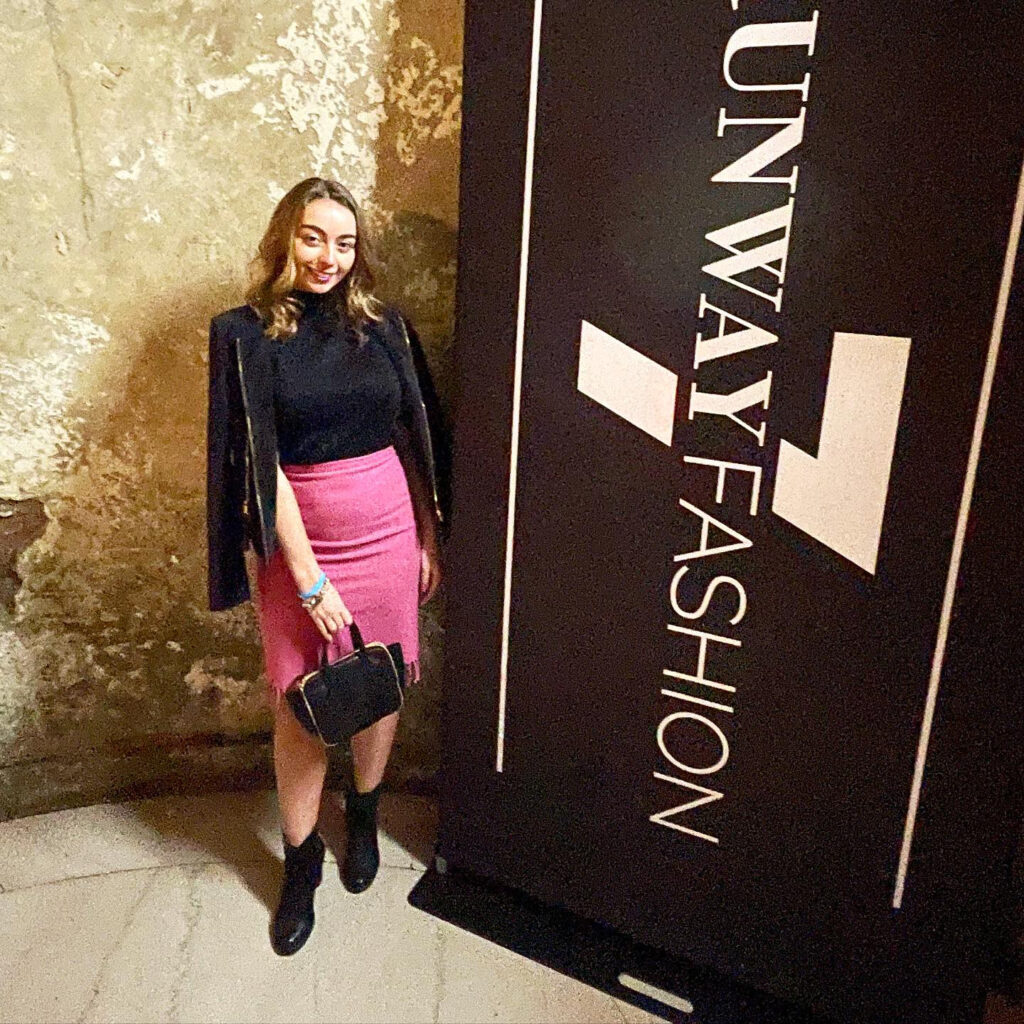 Speaking of what I wore – my look for this night featured a wool and cashmere blend bubblegum midi skirt from BCBGMAXAZRIA with fringe detail on the bottom (fringe is going to be a BIG trend starting this spring!), a vintage Joseph A. sleeveless shimmery faux turtleneck top, and a boxy shouldered suede Calvin Klein jacket. Office chic meets girls's night out. Everything from my outfit, including the small boxy leather bag, was thrifted except for the jacket and leather shoes, which I've had for a while and recently had re-soled. I love stylish sustainable looks!
xx
---