Restaurant Review – Bluebird London NYC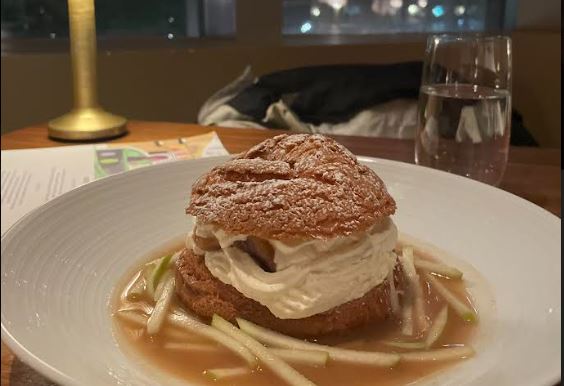 Bluebird London – NYC * $$$ *10 Columbus Circle New York, NY 10019 * 4.5 stars *
Less than 365 days until the wedding! It's crazy how fast six months can go. It was December 12th, 2021 when Ben got down on one knee and asked me to spend the rest of my life with him. Since then, it's been a whirlwind, and we needed a special night to bring the focus away from all the things that come with wedding planning (and everything we've both been dealing with at work lately) and center it back on each other and our relationship. So we decided to treat ourselves to a special dinner at Bluebird London's NYC restaurant overlooking Columbus Circle and Central Park.
Bluebird London NYC is located at the top of the Shops at Columbus Circle – a luxury shopping center with stores like Jo Malone, Williams Sonoma, and Stuart Weitzman. It's new along with a few other familiar names (Momofuku, for one) since the last time I'd been there. Walking into the restaurant, the ambiance was lovely. It's a place you could picture having a nice business dinner in, but think less corporate more flair. On a Friday night it wasn't too crowded, and the views were spectacular.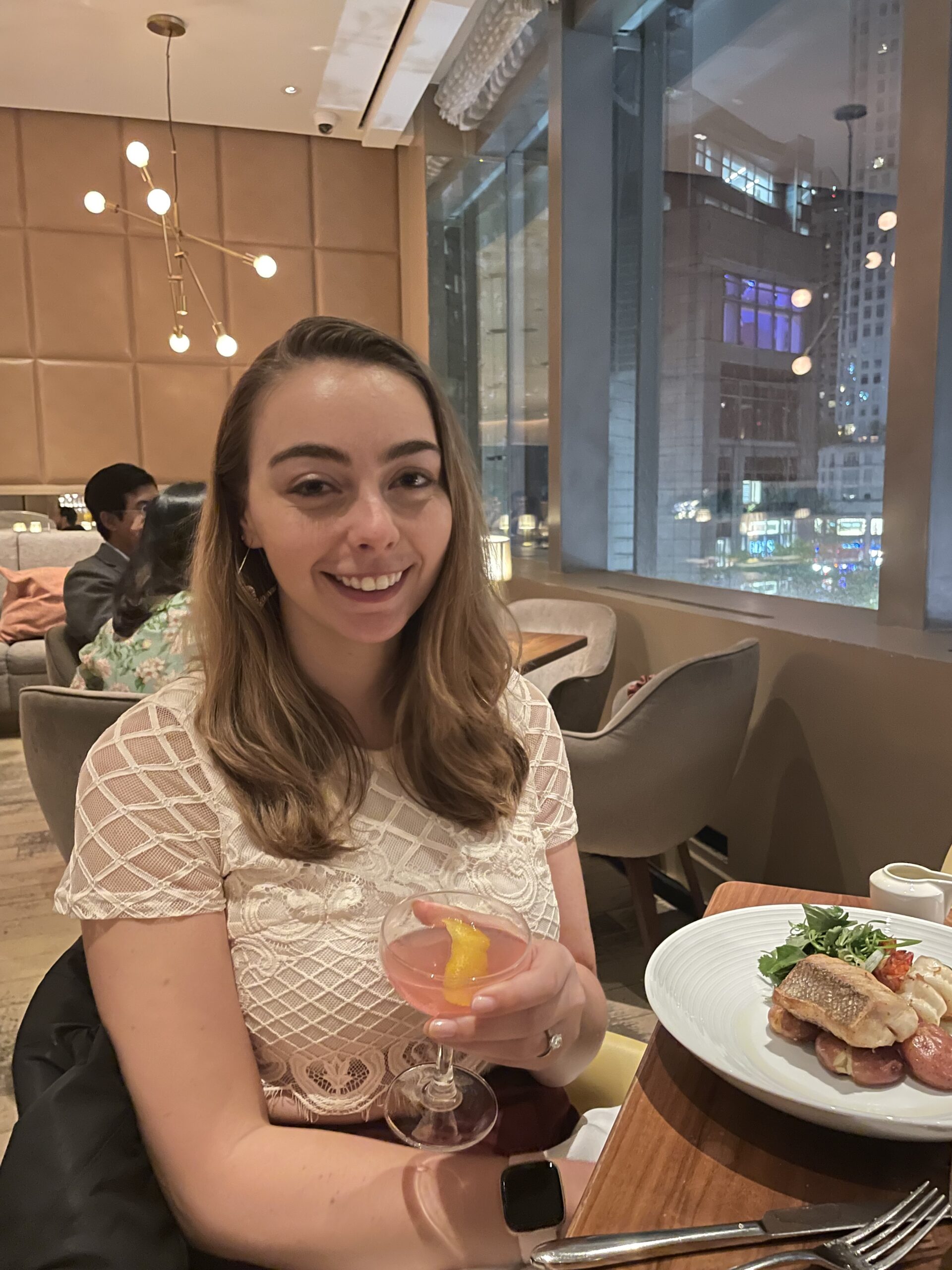 We were seated and ordered our cocktails. Ben had a Manhattan (fitting!) and I had a Cosmo. The flavor of grapefruit and citrus were to-die-for. It was strong and perfect for sipping. We opted to start with the Brooklyn Burrata, after some indecision between that and the shrimp cocktail. We made the right choice, the cheese and olive oil tasted so fresh and delicious, especially with the small toasts it was paired with.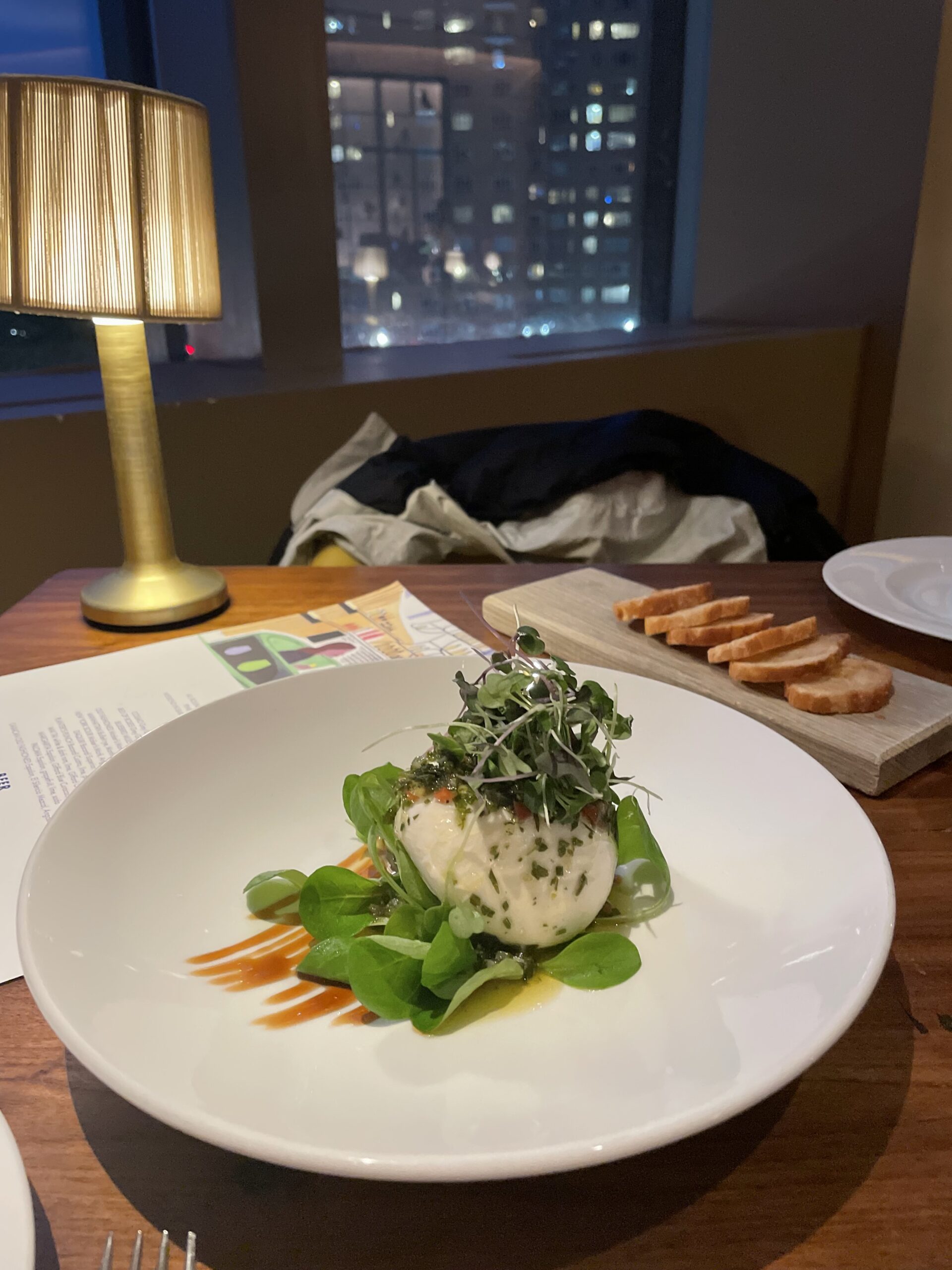 Moving into entrees, I went for the tilefish, unsure of what to expect. It ended up being a perfectly seasoned piece of white fish paired with two large shrimp, potatoes, a bed of herbs and spring onions, and a delicious, buttery curry sauce that was poured on top of the full plate. Yum! Ben was similarly content with his choice in the roasted chicken, which came with an incredible mushroom sauce.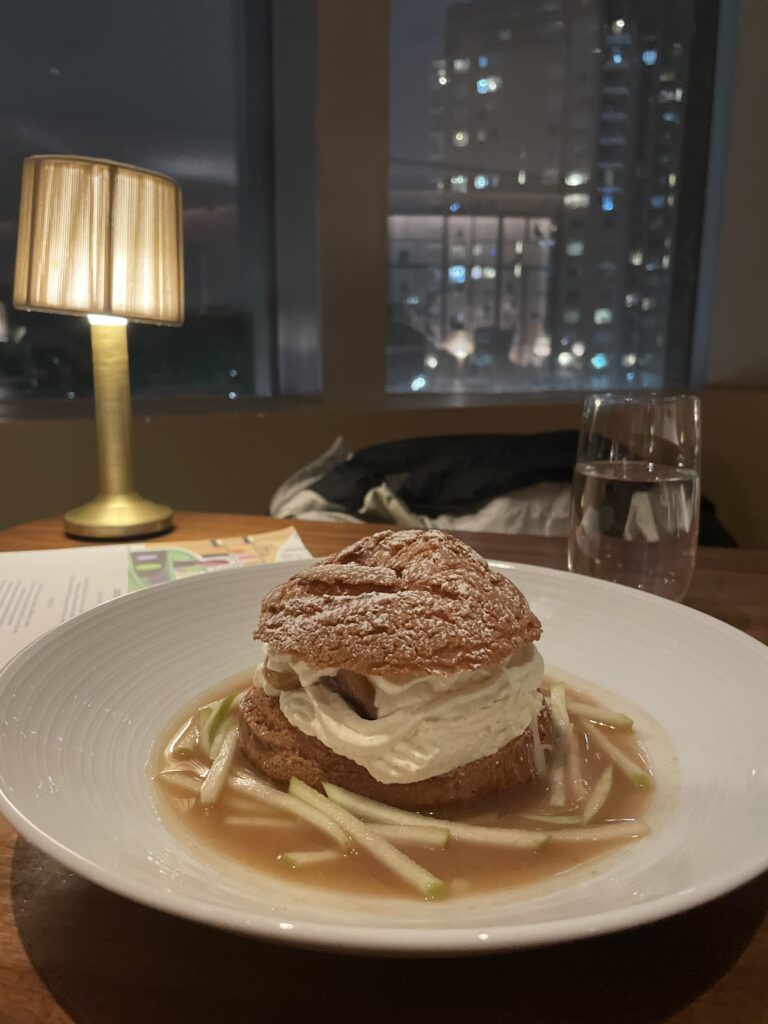 We were definitely full after all of that food, but when the desert menu came around, we both were feeling the Apple Cream Puff. That's to say, we were expecting a smaller cream puff and something sort of like an apple pie. What came out, was basically a small pie-sized cream puff stuffed with fresh whipped cream and glazed apples, surrounded by a bed of thinly sliced green apple pieces. It was the perfect end to a lovely night out, full of conversations about potential places we might go for our honeymoon! We will certainly be back.
---