Celebrate National Donut Day With Entenmann's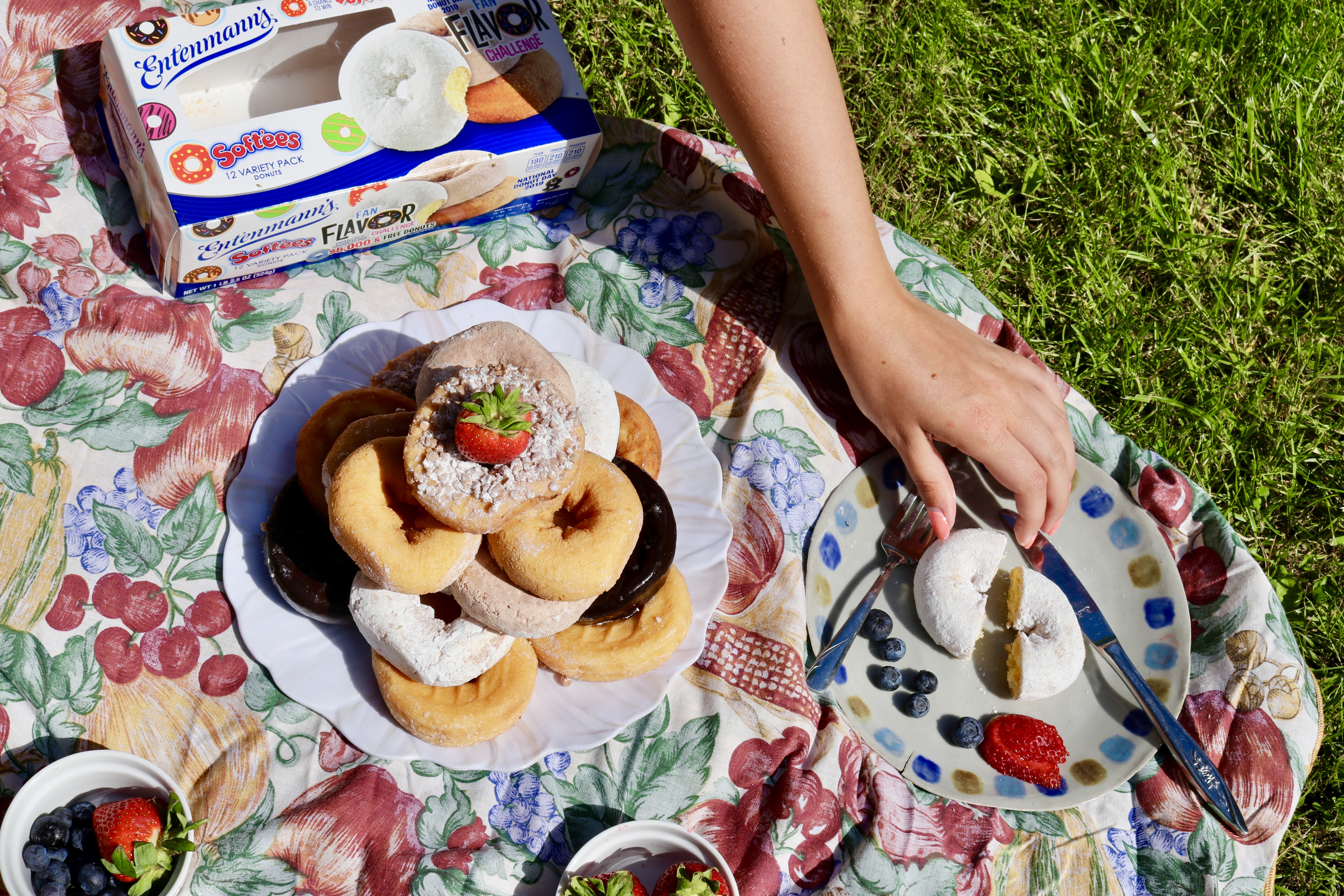 Disclaimer: This post is sponsored by Entenmann's. I have been compensated for this post, however all opinions are my own.
Summer Fridays are golden. The office banter is lighter because you know the workload will be too. If you're lucky, you can sneak out and start the weekend a few hours early. The sun shines brighter and midday walks and after-work happy hours become rituals. As if summer Fridays aren't wonderful enough on their own, this week we've been gifted with a Friday that's also a national holiday worth celebrating… National Donut Day ?
I've always had a soft spot for donuts – particularly Entenmann's brand. For as long as I can remember, every time my grandma comes to visit she would bring an assortment of Entenmann's goodies and we would sit and chat over donuts and tea; the classic combination.
Side Note: If you've never dunked an Entenmann's powdered sugar donut in hot tea you're missing out on the perfect dessert flavor and consistency. And what could be a better time to try it out than this National Donut Day?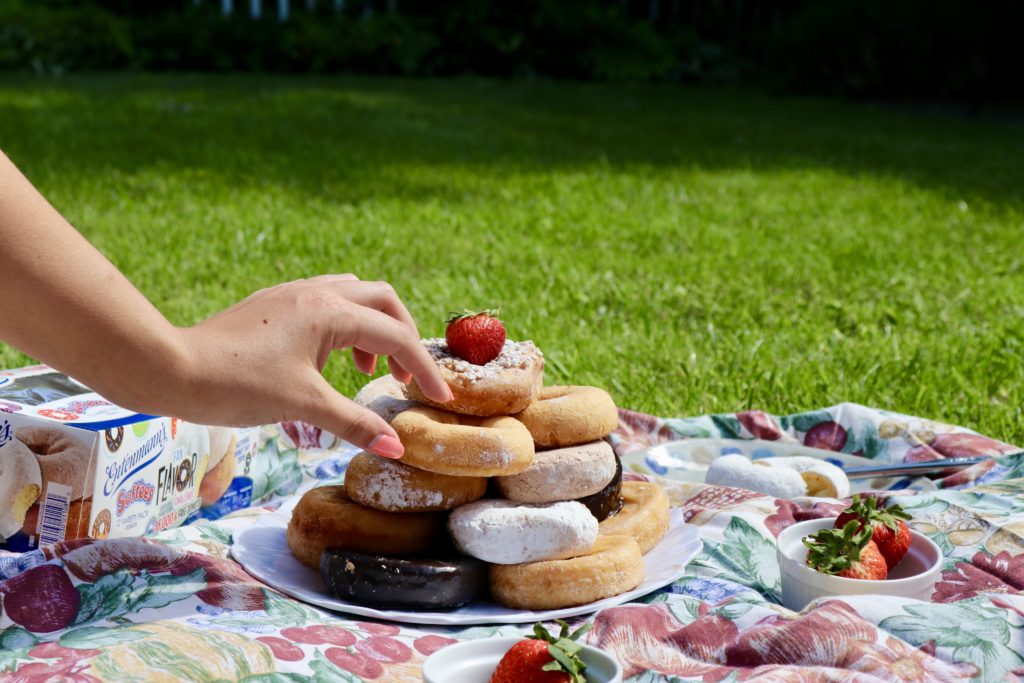 I often write about healthy recipes, but I like to toss some balance into the mix as well (remember my Pistachio Cannoli Cake recipe? Yum). We all deserve a little sugar in our lives after all. But I'm the first person to admit that I have a sweet tooth, and that's totally okay. I truly believe in moderation and if at the end of a long day you want to give yourself a little sweet treat, go for it. You don't have to earn these treats, but you can give yourself the permission to indulge.
Now I know I'm not the only person with an affinity for donuts and I'm sure I'm not the only one who's thought about toppings and flavors that could make them taste even better. Entenmann's has picked up on this customization trend and wants to reward the creative donut lovers who think of their next donut flavor. The grand prize winner will come away with $5,000, a year's supply of donuts and their very custom flavor donut will be made and sold during the 2019 holiday season. How cool would that be?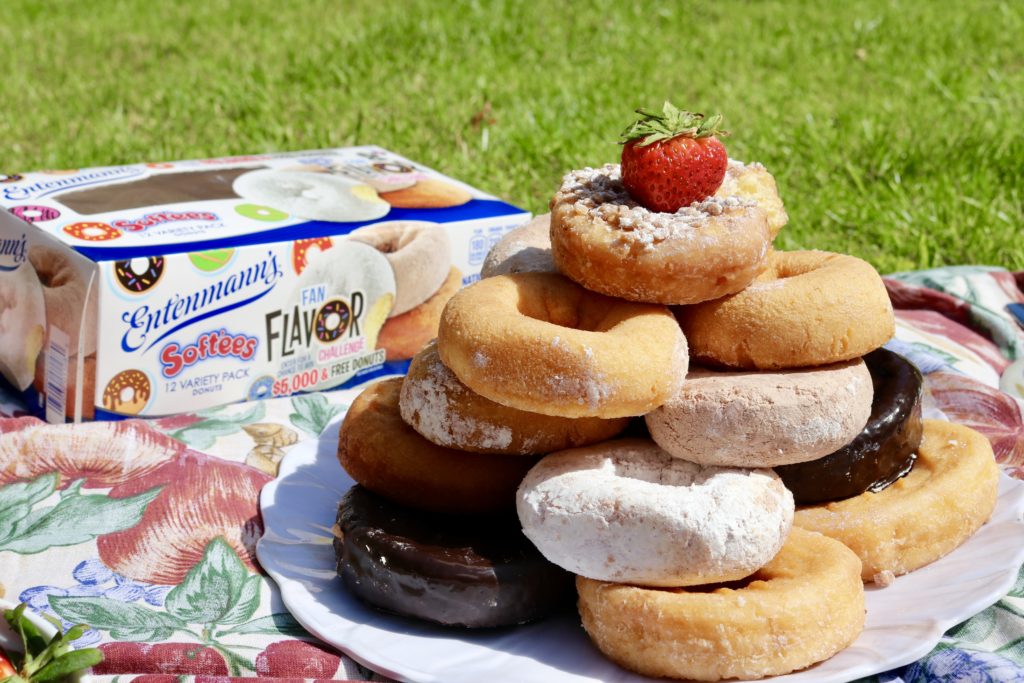 The contest runs until June 14th and you can enter the Entenmann's Fan Flavor Challenge & Sweepstakes at www.Entenmanns.com/fanflavorchallenge for a chance to win exciting prizes. Entering is really simple – you can use the online "Flavor Maker" to choose your base, flavor, glaze and topping and then can give a creative name to your original creation along with a summary explaining why you're a fan of Entenmann's donuts. Each challenge entry will then be reviewed based on passion, creativity and originality by a panel of judges.
In addition to the Fan Flavor Challenge, there are two other opportunities to win big. You can share your original flavor creation on social media for entries for the sweepstakes, which enters you into a random drawing for $1,000. I'll also be hosting a Twitter contest for a visa gift card on my Twitter page, so make sure you're following me at @stayclassyxx_ on Twitter to stay tuned on how to enter.
For more information about Entenmann's Fan Flavor Challenge & Sweepstakes and for official rules, visit www.Entenmanns.com/fanflavorchallenge.
Good luck & enjoy National Donut Day!
Stay classy, xx
---