Book Review – The Cactus by Sarah Haywood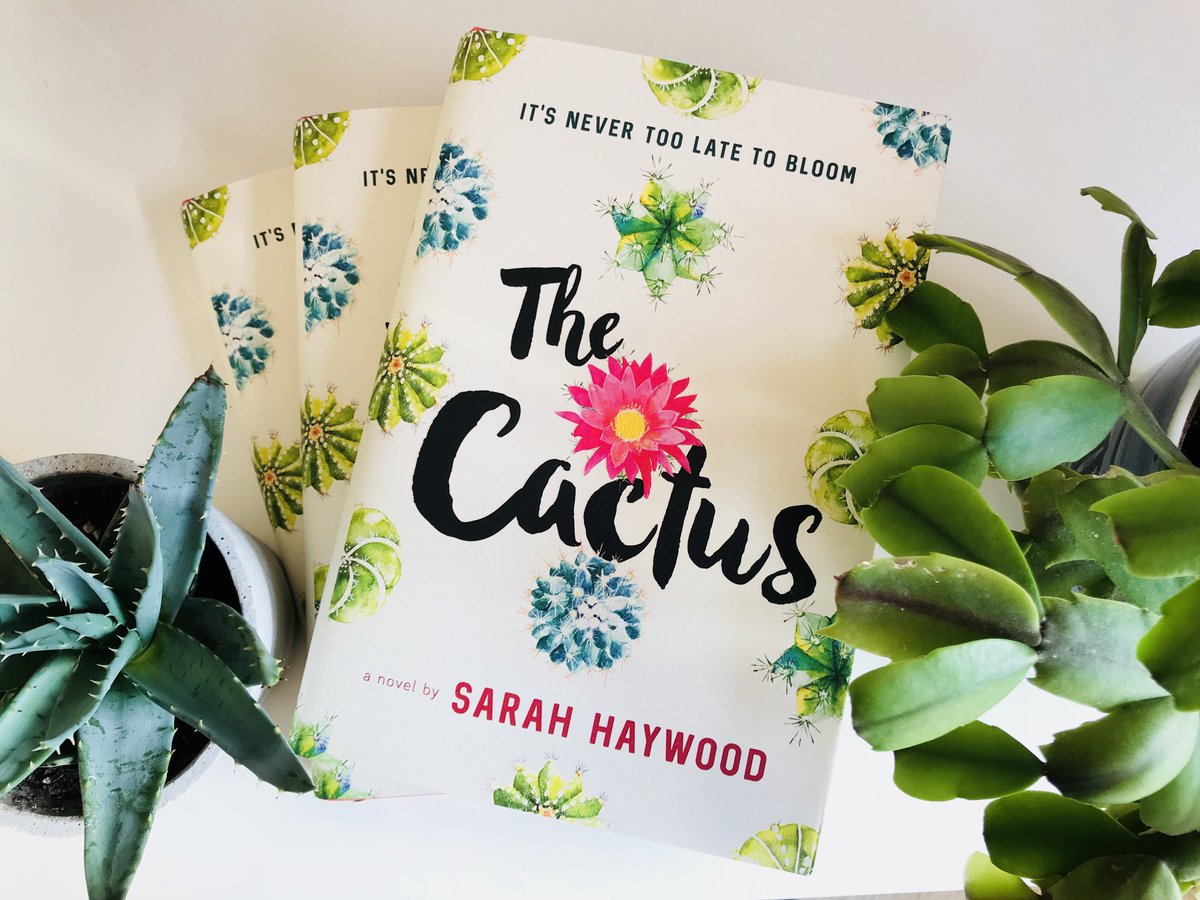 It's been a while since I've read a novel where there is one character who is so unique, borderline strange, poignant and well-developed through dialogue and actions that they feel human and are the main reason why the book is a success. The last book I can think of that's done this is Fredrik Backman's A Man Called Ove, one of my favorite reads and authors to date.
Susan Haywood's marvelous debut novel The Cactus, goes beyond a surprisingly simple yet surprising storyline – to tell the tale of an entirely independent 45 year-old woman who both expects and desires no help from anyone else, yet finds her views changing when she finds she's en route to starting an unplanned family. This character is stubborn, jealous, OCD – as are many children with an alcoholic parent – and so entirely real. The book revolves around her personality, dry wit and intelligence. The other characters merely bob in and out of her orbit playing only the roles in her life that she permits them to.
Especially as a debut novel, I'm particularly impressed with this book. Though it can skew in both directions, there are many authors who struggle developing characters but have the storyline down pat. Though Haywood sticks with a pretty straightforward plot and an eventually predictable and heartwarming ending, her character development of Susan Green and her internal and external dialogue is what makes this novel special.
As the character evolves throughout the story the reader is able to piece together the life that has made her into the untrusting and meticulous person she is. We are able to ascertain this by glimpses of her childhood, familial issues, relationships or lack thereof and even possible trauma she's experienced in the past. We are also able to see her slowly loosening up her edges as the novel progresses and she becomes more open to others around her. By the end of the novel, I found myself smiling when she did something out of character, because it shows how masterfully crafted Haywood made this character – as if she were real enough to almost become a friend to a reader who was disappearing into the novel to escape her long commute.
I would entirely recommend this novel and look forward to reading subsequent stories written by Sarah Haywood.
You can find The Cactus on sale at Amazon for $17 and at Barnes and Noble for $27.
Stay Classy! xx
---