Back To School Series '17/'18: 5 Nutrition Tips To Kick Start A Healthy Semester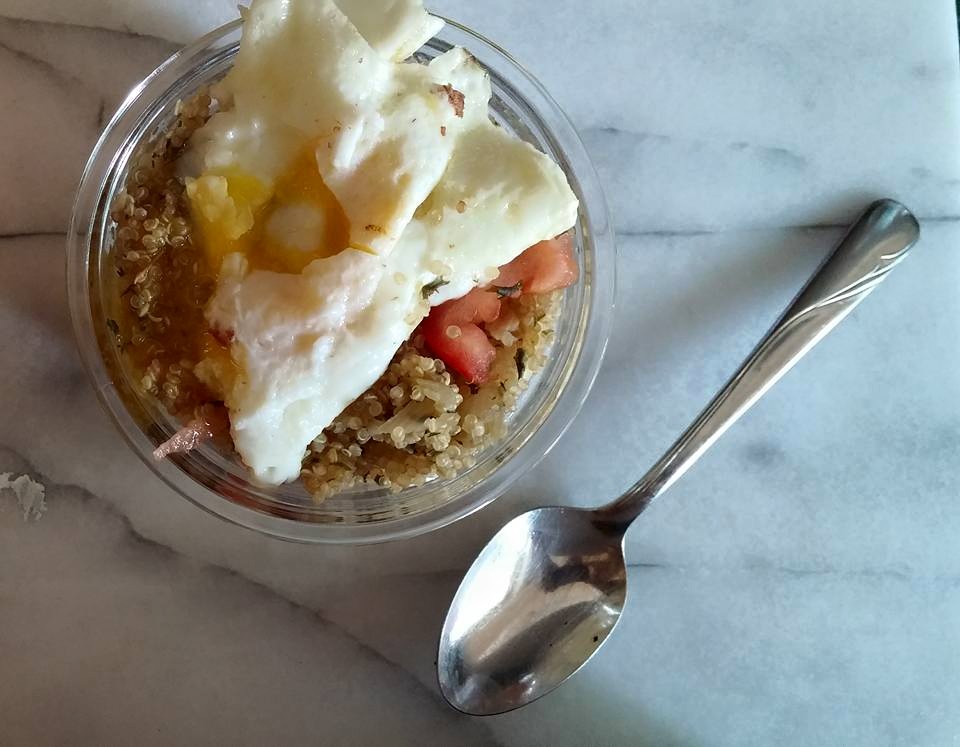 Especially when you're on a school meal plan, sticking with a healthy and balanced college diet can be a difficult feat. Many schools offer semi-healthy options, but choices are rarely fresh or cooked in the healthiest way – like you can do on your own if you had a kitchen in your dorm! Regardless of your meal options, there are other ways to ensure that this upcoming school year will be your healthiest one yet! I had the chance to talk to Lanette Kovachi, a dietician for SUBWAY, about her top 5 tips to help students avoid gaining the "freshman" (or senior) 15!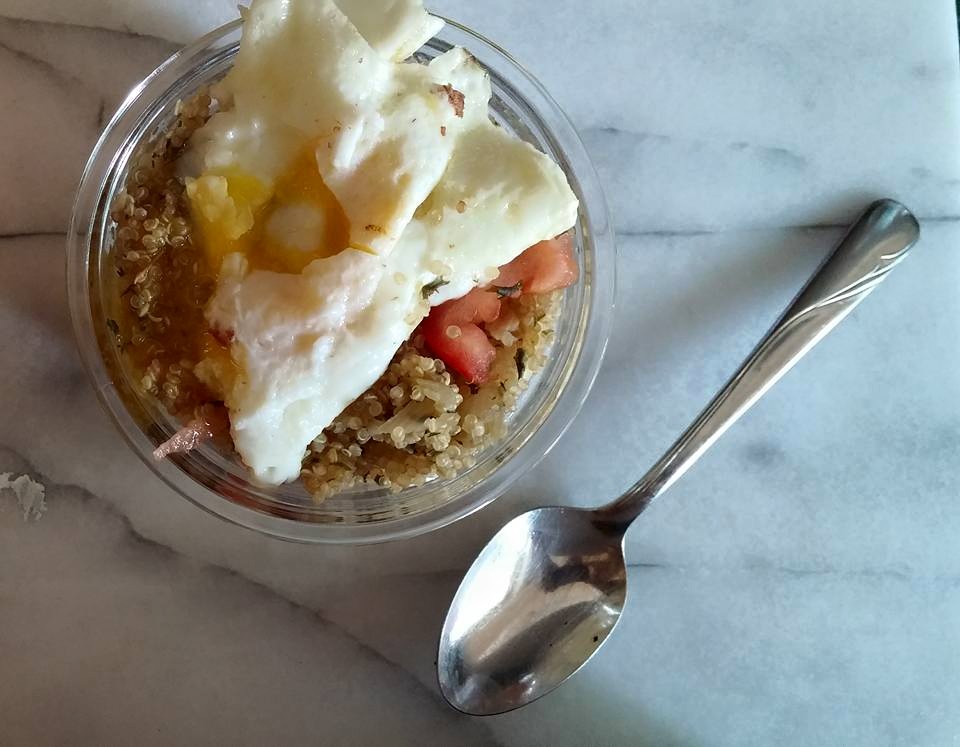 Make Time For Breakfast
Breakfast is the fuel and nourishment the body needs to get ready for the day's physical and mental activities. Morning nutrition also plays an important role in achieving and maintaining a healthy weight. Make sure your breakfast includes something rich in protein – eggs, egg whites, yogurt, low fat milk or nut butter.
My recipe for Egg-Crowned Quinoa is yummy and packed with protein!
Avoid the Late Night Munchies
Try to skip late night snacking, or instead reach for something lighter like fruit, light popcorn, trail mix or hummus.
One of my personal favorites is a few spoons of non-fat greek yogurt with granola! I'm currently loving the Banana Walnut flavor from Viki's Granola.
Keep Healthy Snacks On Hand
Stock up on nutritious snacks like fruit, whole grain crackers and mixed nuts. These options will fill you up and can all fit in your dorm room! Also be sure to carry a snack with you as you're going from class to class, you never know when you'll be hungry!
You can find some of my favorite healthy snacks, here! 
Schedule Exercise Like It's A Required Class
Eating well is just one part of the equation to maintaining a healthy weight at college. It's just as important to keep up or even increase activity levels. Make it a priority to fit exercise into your regular schedule.
(I'll be posting some of my favorite workouts, fitness equipment and tips over the next few days on Class and the City!)
Make A Refillable Water Bottle A Permanent Accessory
Whether you're studying, listening to a lecture or sitting down for a meal, keep water on hand as your primary beverage. Staying hydrated is important to keep your energy up, reduce hunger and help you avoid sugary and unhealthy drinks that can add on unnecessary empty calories!
The water bottle above supports Breast Cancer Awareness and has a mist component as well!
Stay Classy! xx
---