10 Best Gifts To Buy Yourself This Valentine's Day (Because You Don't Need A Man To Shop For You)
*~ In the wise words of self-love queen Beyoncé, "I ain't sorry" for loving myself, spoiling myself or putting myself first. "I woke up like this, flawless" and "I'm so crazy in love." Want to know my secret to slaying all day every day? Spoil yourself from time to time. Workout, drink a smoothie, buy that bag you've had your eye on for a while. Whatever it is that'll make you happy, do it. Because you deserve it. ~*
Happy (almost) day of love, romance and spoiling yourself. Whether you've got a special someone to celebrate February 14th with or you're getting pumped up to spend the day treating your special self, this gift guide has got you covered. Even if you're in a relationship this Valentine's Day, that's no excuse to skip treating yourself to something special.
As I shared in my last post, I LOVE spoiling myself on Valentine's Day (think bottle of wine, chocolates and Netflix binges) but even though these last few years I've had a (wonderful!) boyfriend, I still feel it's necessary to slip a little self-love in there. After all, no one knows you better than yourself and giving yourself a much-deserved present does go a long way.
Keep reading to see the best gifts to spoil yourself with this Valentine's Day – because you're awesome and you know it. 😉 <3
1. "Bigger Is Always Better" 750ml Wine Glass, $10
A glass that fits an entire bottle of wine? It really doesn't get much better than that. I admit to trying this out myself – but don't pour out the entire bottle at once unless you're looking for an extra arm workout! 😉

2. Tata Harper Face Mask, $65
Tata Harper is one luxe (and healthy skincare approved!) brand that always seems to offer the best self-pampering products. Kick off those heels and treat yourself to a relaxing night in. The purifying qualities of the mask on your face feels *~amazing~*.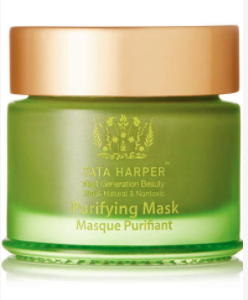 3. Béquet Handmade Caramels, Assorted, $22
Who needs chocolates when you can treat yourself to a batch of handmade caramels! This assortment includes awesome flavors like Vanilla Butter Caramel, Cinnamon Swirl and (okay okay, maybe some chocolate) Chocolate Butter Caramel.
4. Gucci Bloom Fragrance, $92
You might remember how I chose the baby pink "Sweet Like Candy" fragrance as my scent of the school year two years ago, but when I stumbled upon a Gucci Bloom pop-up shop in NYC I became hooked. The fragrances notes are both elegant and sexy so you can spritz some on for a little confidence boost.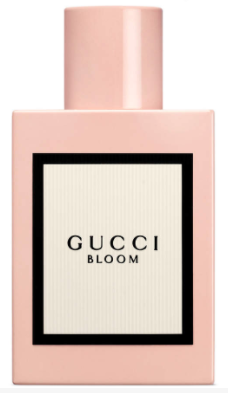 5. Spiritual Gangster Shine Your Light Tshirt, $56
Spiritual Gangster creates some of the comfiest athleisure clothing I've come across. This shirt is a reminder to be your best self – plus it's super cute!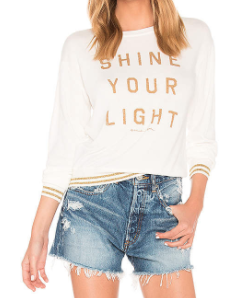 6. Blush Clutch Palette in Just Darling, $39
I've been using this new blush palette from Butter London for the last month and LOVE it. It even comes with a gold shimmer face highlighter that's so easy to apply.
7. Jo Malone "Red Roses" Candle, $65
With a burn time of 45 hours, this sexy scented candle will last you way longer than a bunch of roses and you can totally buy it yourself, for yourself.
8. Ola Tropical Apothecary Pikake Reed Diffuser, $36
Organic hints of pikake (or Hawaiian Jasmine) made and sourced in Hawaii is a super lush smell to have aerating throughout your home.
9. Sol Janeiro Brazilian Kiss Cupuacu Lip Butter, $18
You don't have to be puckering up with bae to take care of your lips. TBH, I'm a die hard fan of Burt's Bees chapstick, but I recently tried this one and its AMAZING. My lips are not cracked or dry at all plus, it smells like cacao. 🙂
10. Lush Sex Bath BombLush Sex Bath Bomb, $7.95
Make coming home worthwhile by treating yourself to a beautiful luscious bath, you will not regret it.
Still looking for more Valentine's Day inspiration? Check out my post on best Galentine's Day Face Masks or Valentine's Day Outfit Inspiration! x
Stay Classy & Happy <3 Day! xx
---