The Cocktail That Will Spice Things Up This Valentine's Day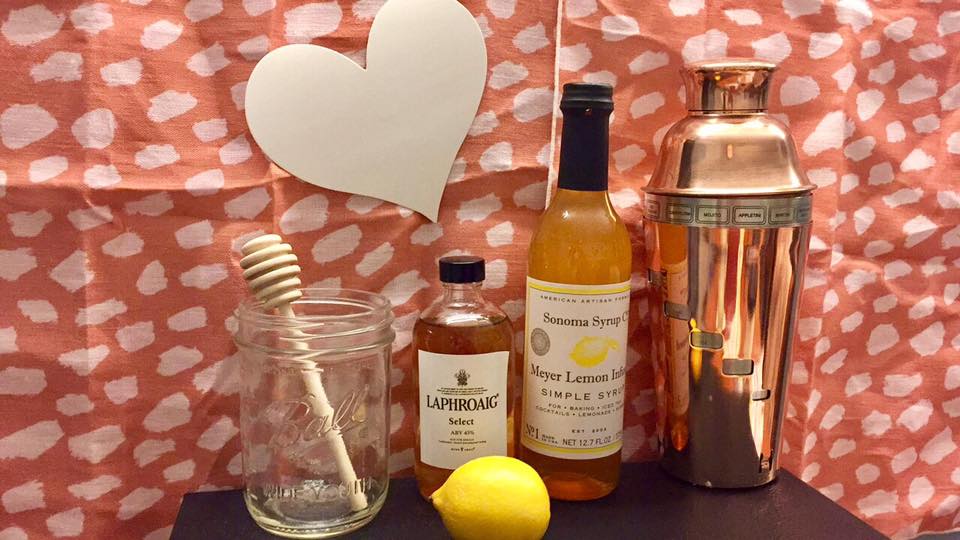 Every year Valentine's Day has been synonymous with wine and chocolates. This year will probably be no different for me, except for the fact that I've made my first cocktail! I bought this shaker a while ago, thinking that since I'm now of legal drinking age I would instantly elevate my taste for fine liquor and make intricate cocktails like those I order at the bar. Until now, that hasn't been the case.
I decided it would be best to start easy – mixing this top batch of Laphroaig scotch with ingredients that were a little citrusy and sugary. The verdict – good, my lovely roommate ended up drinking all of my cocktail endeavors! The other verdict – it might be best to not mess around with higher shelf spirits. Laphroaig has such a smooth taste on its own that one might opt to drink it that way, or on the rocks.
But if you are feeling adventurous and want to shake up something a little spicy and a lot of sweet, I would recommend this recipe. Go heavy on the fresh lemons and lighter on the syrup – it will make a world of difference. x
Whiskey Sour        Total Time: 5 Minutes        Serves: 2
Let's Get Started:
3 oz Laphroaig whiskey
2 oz freshly squeezed lemon juice
1 oz Meyer Lemon Infused Simple Syrup
Let's Get Shaking:
Place all ingredients in a cocktail shaker with ice. Shake vigorously. Enjoy! x
Let's Get Creative:
If you're really in the mood for something sweet, line the rim of the glass with honey and some lemon sugar. 😉
Still looking for more drink inspiration? If you're in the mood for something naturally sweet and non-alcoholic, check out these smoothie recipes! x
Enjoy & Stay Classy! xx
---
---