Vegan Blueberry Muffins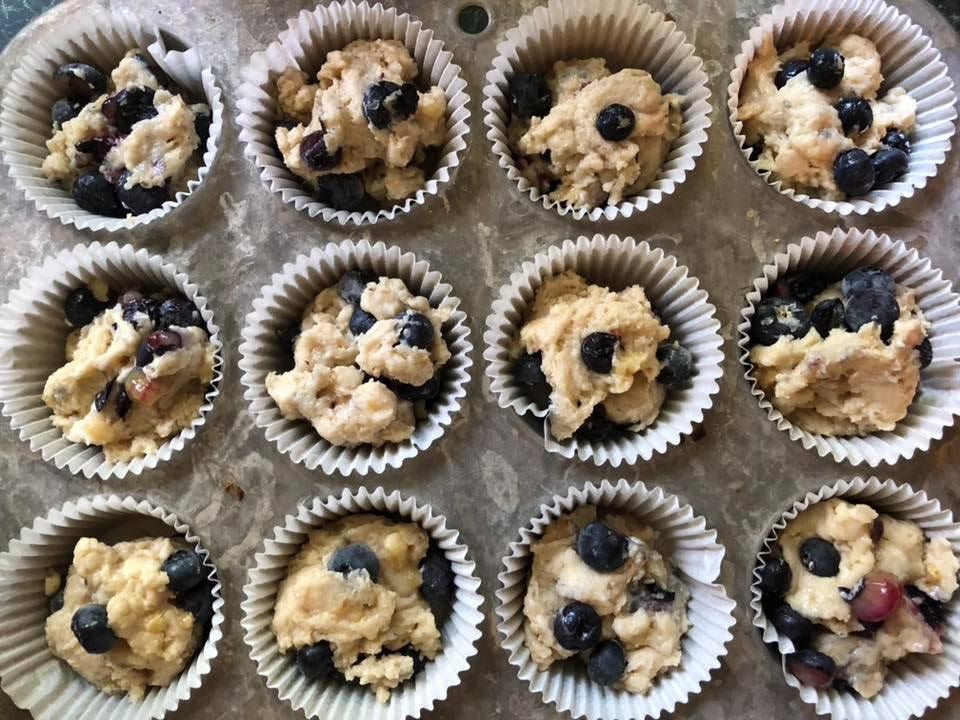 As we get deeper into the winter months, the urge to turn on the oven for the extra heat (does anyone else always feel cold?!) and the excitement of baking something warm and yummy kicks in more than usual. I love spontaneous baking adventures using ingredients that are already in my cabinets and refrigerator – I'm actually on an interesting plan of using only what I have (and it's a lot of various items thanks to all the wonderful PR people who send me things to review) instead of going out to buy new ingredients for all the treats I whip up the rest of this year. For this recipe, these gifted ingredients with the addition of a half carton of blueberries were exactly what I needed.
Truthfully, I think muffins are the perfect snack addition to any season. I love the idea of making protein muffins to munch on before or after a morning workout or even just taking them as a supplement to your lunch. Plus it never hurts to have a few extra healthy breakfast options around the kitchen which certainly come in clutch on rushed and busy mornings – especially if you have any health-related New Year's Resolutions that you're working towards.
Another great thing about muffins? They're so quick and easy to make – and to guzzle down!
Keep reading for my vegan blueberry muffin recipe!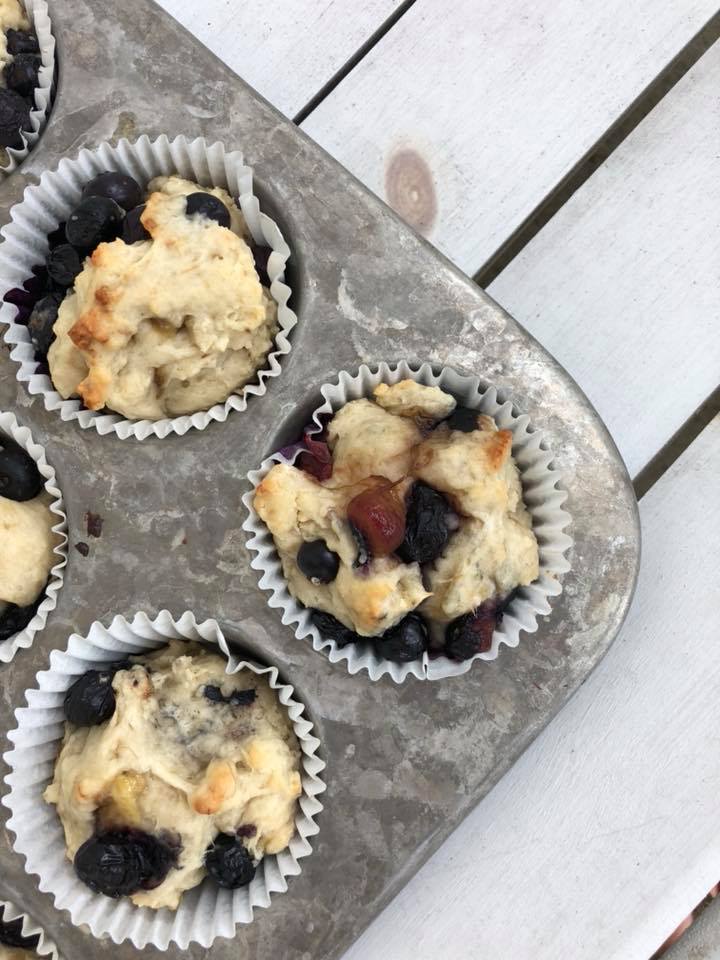 Vegan Blueberry Muffins
Let's Get Started:
2 cups flour
1/3 cup sugar (can sub out for maple syrup)
1/2 tsp baking powder
1/2 tsp baking soda
1 tsp lemon zest
1/2 tsp salt
1 cup nut milk
1/3 cup coconut oil
1 1/2 tsp vanilla extract
1 1/2 tsp lemon juice
2 cups fresh (or frozen) blueberries)
Let's Get Cooking:
Preheat the oven to 400°.
Line a muffin tin with papers.
In a large mixing bowl, stir together flour, sugar, baking powder, baking soda, lemon zest and salt.
In a separate bowl mix nut milk, coconut oil, vanilla and lemon juice, then add the liquid ingredients to the dry ingredients and stir until just combined.
Fold in blueberries and add into muffin liners.
Bake for 17-19 minutes, cool and enjoy!
Let's Get Creative:
I love these muffins! You can pack in even more flavor with an assortment of berries and can add in even more protein with sliced or chopped nuts. Definitely something I want to try next time I make them 🙂
Enjoy & Stay Classy! xx
---