The Tuscany – A St. Giles Signature Hotel Hosts Top US Open Players in NYC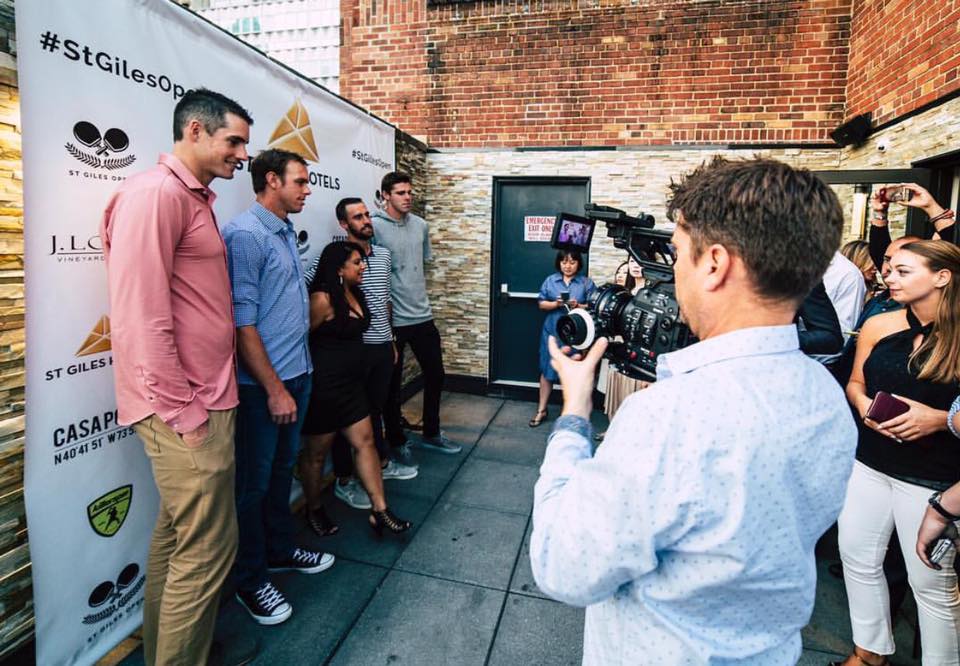 Last weekend I had the incredible opportunity to spend an evening in the penthouse suite at The Tuscany – A St. Giles Signature Hotel chatting and celebrating with four top American US Open tennis players. With a background playing amateur tennis and a penchant for healthy drinks and great views – the night was for sure one to remember. Toss in one of my favorite tennis players, John Isner, and three other greats, Sam Querry, Steve Johnson and Reilly Opelka, and you could say the night was pretty "on point."
P.S. Peep me and John Isner having a moment in the featured photo above! 😉 
The event was in support of nonprofit organization, New York Junior Tennis & Learning. Young players part of the organization also attended the event and had the opportunity to play a few quick table tennis matches with the tennis pros.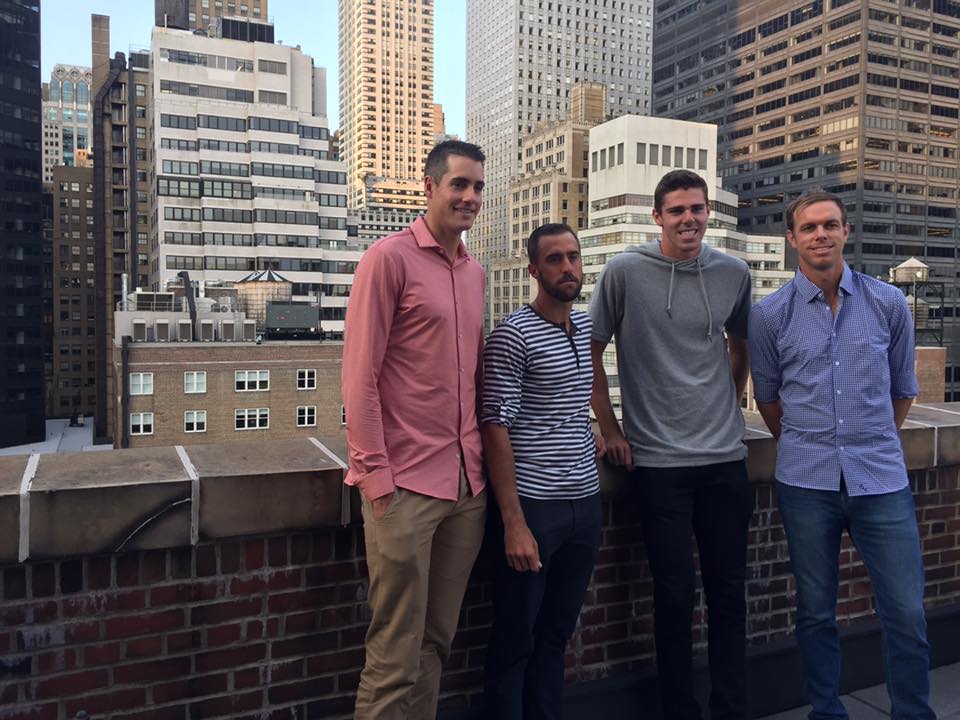 One of the jokes going around the party that evening was that because Isner and Opelka stand tall at 6 foot 11 inches each, Steve Johnson (in the stripes above) looks short at 6 foot 1. The event was held just two short days before the start of the US Open, so it was a special opportunity to get to meet the players in a rare moment of freedom from training for the big tournament.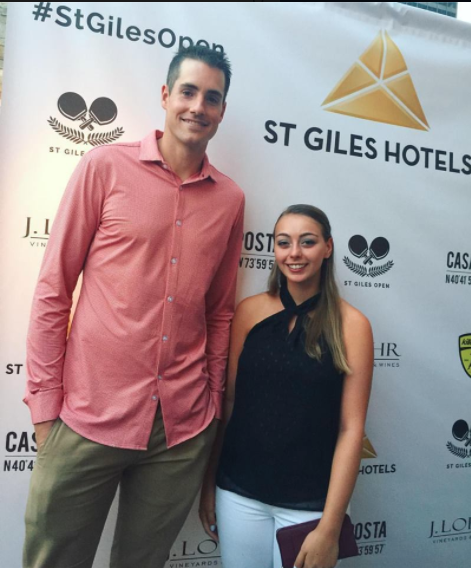 When I asked John Isner to take a picture with me (yes, I spoke to the John Isner!), he didn't hear me at first… he was looking in a different direction when I first asked and apparently my voice didn't carry all the way up to where his ears were! It may be important to note for some perspective that in the photo above, I'm wearing heels!!!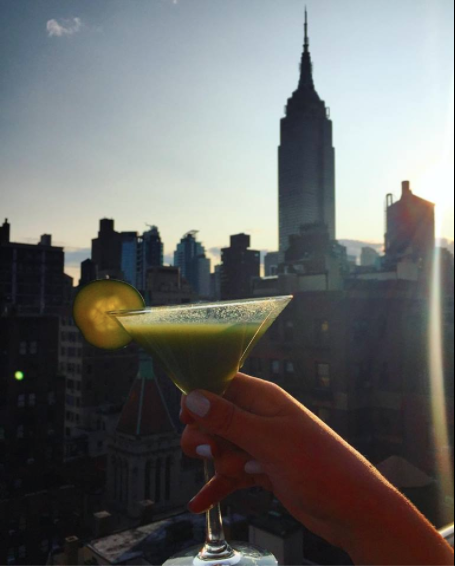 Another highlight from the night (besides the incredible 360° view of NYC) were the hotel's delicious Kale and Cucumber Martinis. The drinks honestly tasted like the cold pressed juice I splurge on a few times a week – and the vodka tasted virtually nonexistent! I didn't feel bloated from them at all and they definitely were the perfect refreshing drink to sip on throughout the evening. I'll be back at the penthouse suite in The Tuscany – A St. Giles Signature Hotel in a few weeks to celebrate NYC art and jazz, and can't wait to share that experience with you all as well!
Stay Classy! xx
Still need US Open gear? Check out my picks!
---