Chanel Iman's Hair Stylist Shares Her Tips For Office To Runway Fashion Week Beauty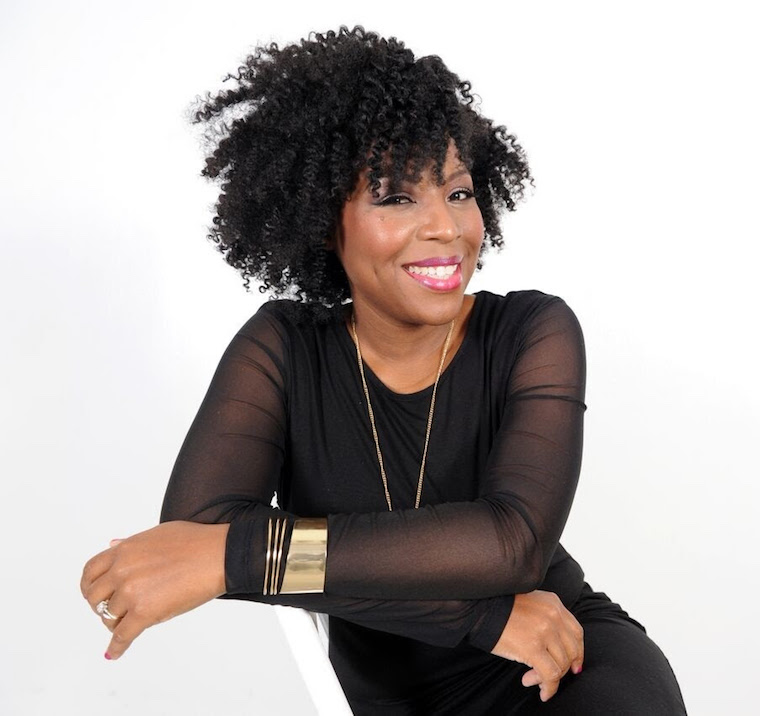 In seven days, from September 7th to September 14th some of the world's most stylish, influential and creative women come together to celebrate the artistic expression that we wear on our backs, in our heels and in our handbags everyday. In the wise words of Carrie Bradshaw "Every year the women of New York leave the past behind and look forward to the future. This is known as Fashion Week."
If you're in a creative field in the NYC-area; an editor, photographer, blogger, designer, publicist, the list can go on and on; this is one of the busiest weeks of the year. You'll find yourself running on no sleep from the office to a beauty event to a runway show to a fashion week after party – and you'll do it on repeat for a week straight. Fashion week is one of the most fun weeks of the year, but at the same time one of the most pressure-filled. I interviewed Stacey Ciceron, celebrity stylist and leading beauty expert and tapped her for some tips for looking your best during fashion week while jugging a busy schedule.

Stacey has collaborated with major brands such as Project Runway All-Stars, Essence Magazine, and Shea Moisture. As a celebrity stylist Ciceron has created innovative looks for celebrities such as Chanel Iman and Lupita Nyong'o. Below she shares her tips and tricks for looking your best all day long.
When it comes to hairstyles, what are your suggestions for an office appropriate look that can transform into something trendy and glam for fashion week?
Add a little bit of a pop with a really cool hair accessory, braid or combination of the two.  I've seen some really cool bobby pins that can be layered or placed strategically to make a casual look more interesting.  You can also never go wrong with a super low pony.  I would add a strong center or side part to add a bit of drama to the look.
What are some essential makeup and hair tools you should always keep at your desk?
I would definitely have a bottle of light/brushable hold Hairspray, hairpins, ponytail holders or elastics. With these three things you can create just about any look in minutes.
What are some beauty/hair products/tools that are great for bringing on-the-go, in a taxi, etc?
Dry shampoo and hairpins. Sometimes the hair goes flat through out the day or due to weather changes. The dry shampoo perks the hair up and adds volume. The hairpins can be used to twist the hair up or secure a few pieces away from the face.
What are some beauty and hair trends that you are expecting to see at NYFW this year for the SS'18 collections?
I've been seeing way more texture (waves, curls, crimps, coils) on the runway. Whether it's natural or created with a curling iron or flat iron. Also braids are here to stay. We've been finding more interesting ways of creating them outside of the traditional three strand braids. We've also been adding hair accessories
What is the trend you are the most excited about for this fall/winter season?
I am most excited about the trend of women embracing natural looks with their hair. I love rainbow and pastel colors but I love beautiful earth tones as well. I've noticed that women are experimenting with their natural textures as well opposed to perfectly coiffed curls. I am also super excited about seeing more full figured models on the runway.
When it comes to beauty – what's your philosophy?
Beauty comes from the inside out. When you feel good about yourself that's what matters the most. Fashion is great way to express freedom and individuality.  Confidence is the best accessory any woman can wear.
Stay Classy! xx
Shop some of Stacey's beauty essentials below!
---
---