The Best Of This Week's Ulta Beauty Sale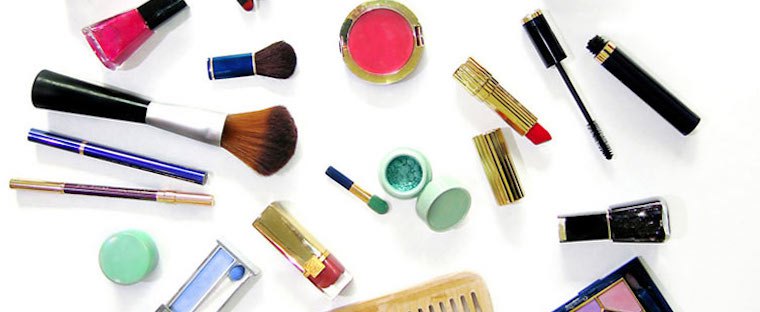 Although it doesn't feel like it, spring is *~officially~* here! I spent the weekend spring cleaning my closet (and room) and got rid of a ton of stuff that I just don't wear or use anymore. Apps like Poshmark make this especially easy because you can actually just add your clothes to a virtual "closet" and other people will buy them! It's super easy to do and has been helping me eliminate some of my closet clutter! (If you want to shop my Poshmark closet, you can do that here!)
Spring cleaning doesn't have to be limited to just a physical cleanse (like the Whole 30 diet I've been doing) or actually breaking out the Swiffer and doing a thorough mopping of your apartment. Most beauty products actually expire WAY sooner than we realize (especially if you use more organic and natural products!) So checking the dates and estimating when you started using them is super helpful (and healthy) too.
Ulta sells beauty products that are top quality and really affordable. Their biggest beauty sale of the year is the perfect time to stock up on your favorite products and try some new ones as well. Their sale switches up every day, but I'm sharing the best steals below!
Keep reading to score some of our favorite products for less than half the original price!
Whether you have dry skin or are trying to prevent wrinkles, coconut oil is the ingredient for you. This travel kit includes varieties for healing, moisturizing, anti-aging, soothing and neutralizing oily skin. Each oil has an essential oil infusion – from chamomile to ylang ylang, which smells amazing when mixed with the coconut.
This foamy face wash is meant to balance out dry and oily skin. Apply in the mornings and while you shower to bring forward a clear complexion.
This gorgeous marbled blush has a built in highlighter that will help you get your glow on this spring. It comes in a variety of shades, so be sure to pick out the best one for your skin tone!
The best part about gradual tanners is that you get a more natural end result than a spray tan and you don't have to worry about streaks. This lotion is meant to moisturize and tan, making it an everyday essential that will eventually bring out a healthy glow.
If you've ever taken the time to apply a masterpiece of makeup to your face before work, simply to find out that it smudged and faded by the time you actually arrived, this primer is going to be your new BFF. It helps your makeup stay intact for hours, ensuring that your hard work doesn't go to waste.
From collagen "granola" bars to collagen peptides, this is definitely one of the buzziest wellness words of the year, and for good reason! Collagen boosts the elasticity of your skin and with this firming mask it'll help you say "bye bye" to wrinkles.
Let those lashes stand-out, ladies! And do it with an eyelash curler that you trust. We've heard too many horror stories of people losing lashes to a low-quality curler!
Looking to do more beauty shopping? Check out our favorite all-natural and organic shampoos and conditioners. Or if you just want to glow from the inside out, try sipping on this smoothie! 
Stay Classy! xx
---
---