Softsoap Launches New Line of Non-Toxic Hand Soap and Body Wash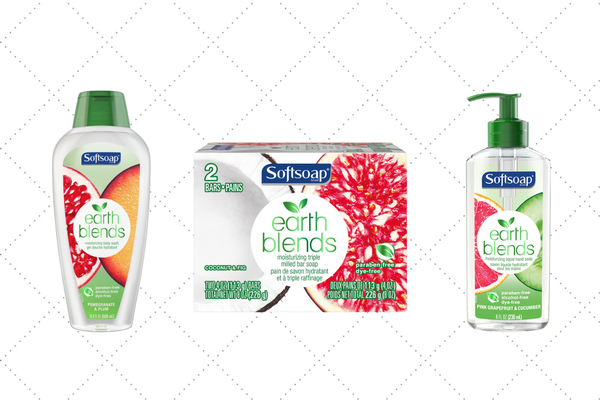 Are you cleaning out your bath and beauty products for non-toxic versions? Do you hope to incorporate clean beauty into your daily routine but are worried about price? New collections like Softsoap's Earth Blends are making this transition way easier. This month Softsoap launched it's new collection of Earth Blends products – which are paraben-free, phthalate-free, alcohol-free and dye-free. (YAY!)
The collection will be sold exclusively at Walmart for extremely affordable pricing – all products are under $5. Their ingredient lists are short and sweet (we'll go into more detail about them in a bit) and the collection is available in three amazing scents – Pomegranate & Plum, Pink Grapefruit & Cucumber, and Coconut & Fig. The Earth Blends collection includes bars of soap, hand soap and body wash.
I tried out the products thanks to their PR firm, and have to applaud Softsoap – they smell SO good. Like almost addictively good. Who wouldn't want to wash a dirty NYC commute off their hands with a Coconut & Fig soap?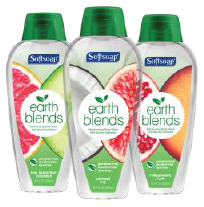 Each product is made with 10 ingredients. Some are synthetic, but none are carcinogenic. The only ingredient throughout the collection that would raise a caution flag would be the addition of Parfum/Fragrance. However, it is difficult to tell what this vague ingredient is really made of. In some cases, the Parfum/Fragrance comes from essential oils and plant extracts, in other cases it is truly synthetic and toxic to the body. It's nearly impossible to figure out what the case is for each product, unless you know the chemists who created it. What gives me good vibes about the Earth Blends collection is that in addition to the vague listing of Parfum/Fragrance on the ingredients, the list also includes ingredients such as "ficus carica" (fig fruit extract), "citrus paradise" (grapefruit juice), and "cucumis sativus" (cucumber juice). No wonder the collection smells so good!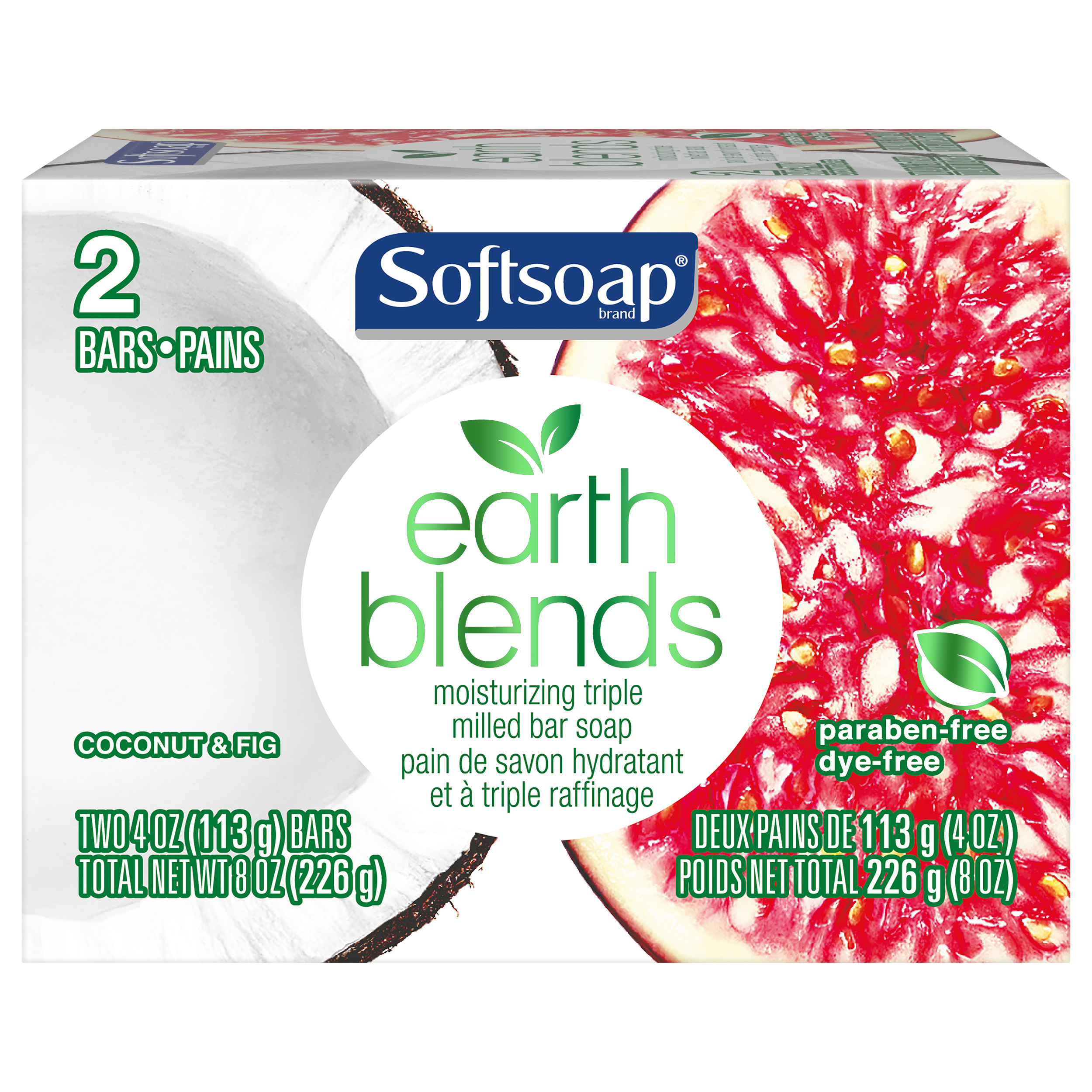 You can try the Softsoap Earth Blends collection out yourself by going to your nearest Walmart. I'm excited to hear your thoughts! x
Stay Classy! xx
---