Cranberry Guacamole Flatbreads
When you're hosting a party, celebration or even just a casual get together, the starters are what set the tone for the evening. Serving chips and cheese doodles? You're setting the mood for a super low key hangout that will include mindless snacking while watching a game. Wine and cheese? You're hosting a classier get together that will most likely warrant some kind of intellectual conversation. These adorable cocktail flatbreads with guacamole and chilled rose? Sounds like a summertime celebration to me!
I whipped these delicious starters up in just a few minutes last month to celebrate Mother's Day. (Yup, this is how far behind I am in my posts 😉 I had two packages of Kontos cocktail flatbreads and needed them, because my family gobbled these two-bite wonders down crazy fast. Admittedly, I snacked on a few myself while putting them together in the kitchen, and the flavors really are quite addicting!
Pairing the cocktail flatbreads with chilled rose brings out the sweetness in the cranberries and the smoothness of the guacamole. Topped with a little bit of tangy citrus, you can't go wrong with this five minute appetizer! x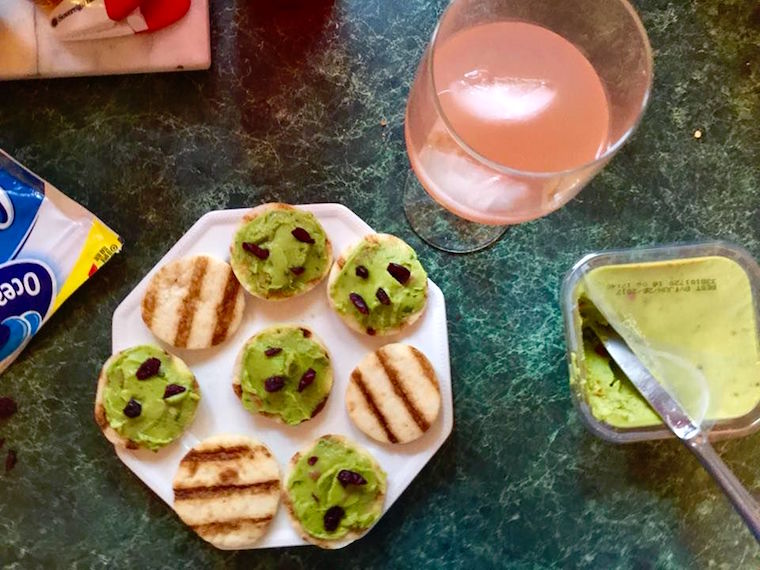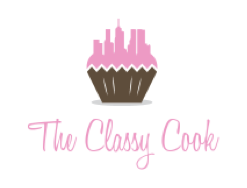 Cranberry Guacamole Flatbreads
Prep Time: 5 Minutes      Cook Time: 0 Minutes     Total Time: 5 Minutes
Let's Get Started:
1 lime
1 package Kontos cocktail flatbreads
1 package guacamole
Handful of cranberries
A bottle of chilled rosé, to serve.
Let's Get Cooking:
Spread a generous serving of guacamole on each flatbread and top with cranberries. Squeeze lime juice over the flatbreads and serve!
Let's Get Creative:
You can take this recipe to the next level by making homemade guacamole! It will take more time and you'll need more ingredients, but you can tame or fire up the flavor to be just how you want it.
Enjoy & Stay Classy! xx
---