Book Review: I Know Why The Caged Bird Sings by Maya Angelou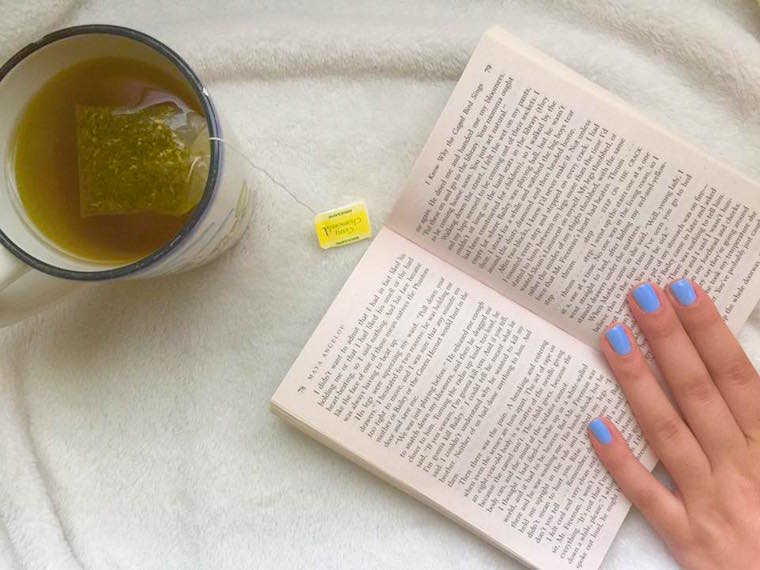 I Know Why The Caged Bird Sings by Maya Angelou ***** Retails for $5, here. Best enjoyed with a cup of Cozy Chamomile tea. Featured nail polish, Essie in "Bikini So Teeny."
I feel like I need to start off by saying that this book is not going to be your typical light and fluffy beach read. There's no inkling of romance, carefree times and pages full of laughter. There are no lackadaisical trips to the ice cream truck or down to the bay to see the sunset. Angelou gets straight to the point in her first few chapters – this is a story about survival.
The chamomile tea comes in handy because it will calm your nerves (at least it calmed mine) while you read through the horrific things an elementary school girl has to go through because of her race and family situation. It is difficult to imagine the burden of hardships that comes from a lifestyle with so many limitations, but it is important to nonetheless. At one point the main character of the story, Maya, wants to find a part-time job while she's still in high school. Due to segregation laws and blatant bigotry she's denied an interview over and over again until eventually, her determination pays off. This is the one moment in the story where Maya feels a sense of triumph over the system that constantly shuts down her dreams.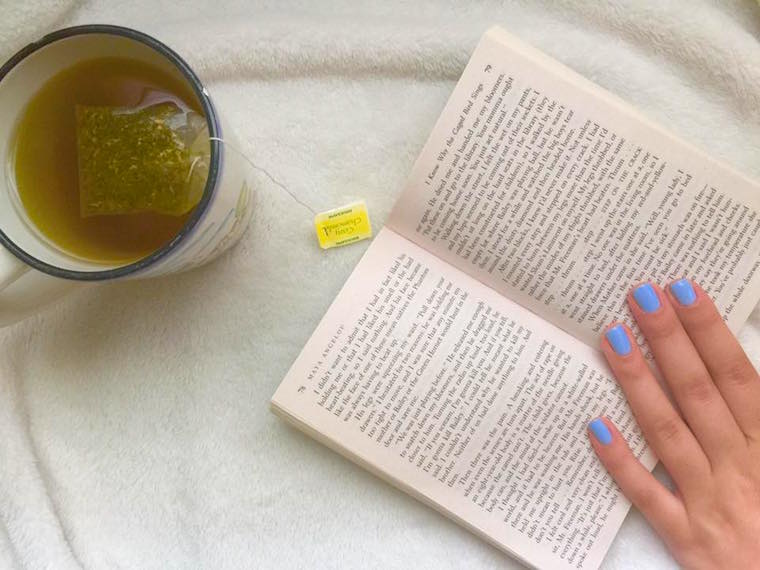 I realize that this is a novel that many high school-aged students are required to read as part of their curriculum. My New Jersey high school did not require this novel, and I had not come across it until this year. I believe that reading it now versus reading it five years ago, I am able to takeaway something different. This is a book that is ageless in the sense that is relatable to readers of all ages. It is, in many ways, unfortunate that contemporary society has a lot of growing to do in order to make this book seem more outdated.
Since my college graduation just a few weeks ago, I've had some time to reflect on what it really is that I want out of life, my role in society and the state of society today. I have had so many influential moments in my life – both good and bad situations – influential people and role models that I look up to, and influential places to which I have traveled, that it is difficult to make sense of the 22 year-old puzzle that makes me the person I am today.
Although in this novel Maya is years younger than me, the obstacles she has had to face in her life are heavier than what anyone should have to bear. She found solace and pieces of herself and her inner strength on a trip away from home, and when she returned she found the courage to make some of her bravest decisions yet. The quote below is the paragraph that struck me the most – what I related to the most although she is describing a city different than my own.
Then the city acted in wartime like an intelligent woman under siege. She gave what she couldn't with safety withhold, and secured those things which lay in her reach. The city became for me the ideal of what I wanted to be as a grownup. Friendly but never gushing, cool but not frigid or distant, distinguished without the awful stiffness.
I believe that for me, this is New York City. It is strength, hope, confidence, art, culture, beauty and one of the easiest places to get lost. You can find out a lot about the city through it's architecture and if we personify that as well, it makes sense that New York is a city full of old souls living under bright lights. One day the city will turn up its nose at you and the next will envelope you into an embrace of the best serendipity. Perhaps the best thing about this city, and about life, is that you never know what will happen next.
Stay Classy! xx
---
---