Book Review – Be Fierce by Gretchen Carlson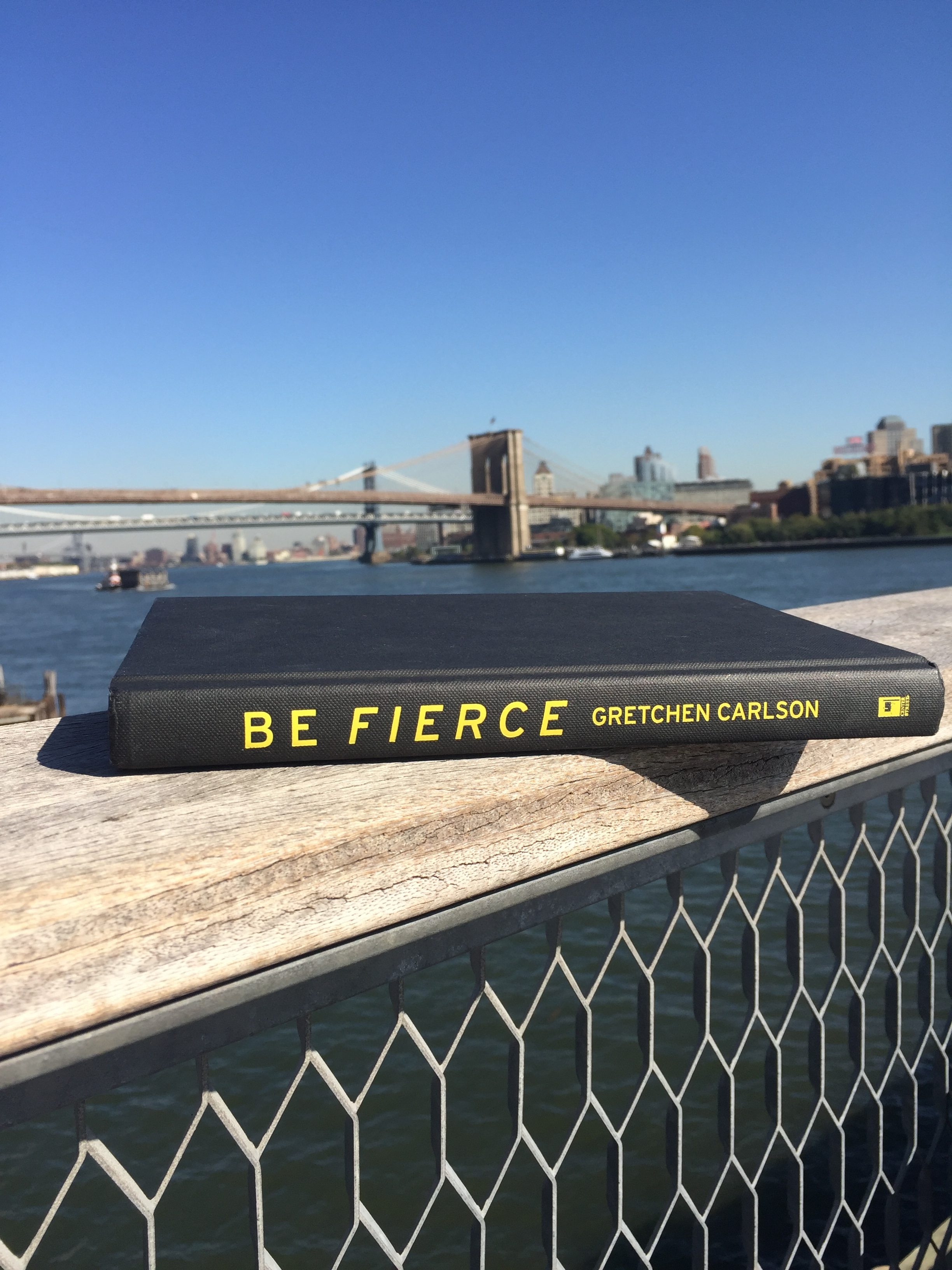 Be Fierce: Stop Harassment and Take Back Your Power by Gretchen Carlson ***** $15
We live in a country where our President excuses his own claims of sexual harassment as nothing but "locker room talk." Where a woman can report being harassed to her college's campus security and be asked what she was wearing at the time of the attack. Where thousands of men and women spend a weekend in January marching for gender equality, respect and rights. Where someone can write an article about street harassment and be personally attacked by both men and women for over a year.
But thank god we live in a country where one of the fastest-growing movements has taken off. Where women are using their voices and refusing to be silenced about issues like workplace inequality, gender pay gaps and sexual harassment in the workplace. Women are beyond done with waiting patiently in the wings for the appropriate time for them to speak their mind. That time HAS come and each day more stories are shared about gross gaps in pay negligent to one's experience, stories of abuse survivors and slowly but surely, stories of justice being served to the rapists and harassers that deserve it.
In the spirit of one of the fastest growing movements in our country's history, Be Fierce: Stop Harassment and Take Back Your Power by Gretchen Carlson is the story of the workplace sexual harassment she faced, what happened to her when she spoke out and her advice to other women who are in similar
situations or worse, where succumbing to harassment seems necessary in order to keep their jobs.
The book, which came out earlier this year, should be credited with helping fuel further movements like #TimesUp and the quick turnaround in Hollywood where hundreds of actresses and models have come out and told the truth of what they have endured in their daily lives at the hands of their male bosses. Although it is becoming normalized to turn on the news and see a man in power – an executive, producer, director, photographer, President – being outed for being guilty of sexual harassment, abuse and even rape in the workplace, this does not mean it is easy for women to speak out against their bosses about something so personal, raw and painful that has happened to them – especially to a national audience.
In 2016 Carlson, former FOX News anchor sued her boss and former Fox News CEO, Roger Ailes,  for sexual harassment. After her claims became public, many other women came out and accused Ailes of similar acts of sexual harassment as well. Carlson endured a long messy trial and backlash on social media. She went from news anchor to an advocate against sexual harassment in the workplace and paved the way for others in the news and entertainment industry to come out and speak the truth about they deal with every day.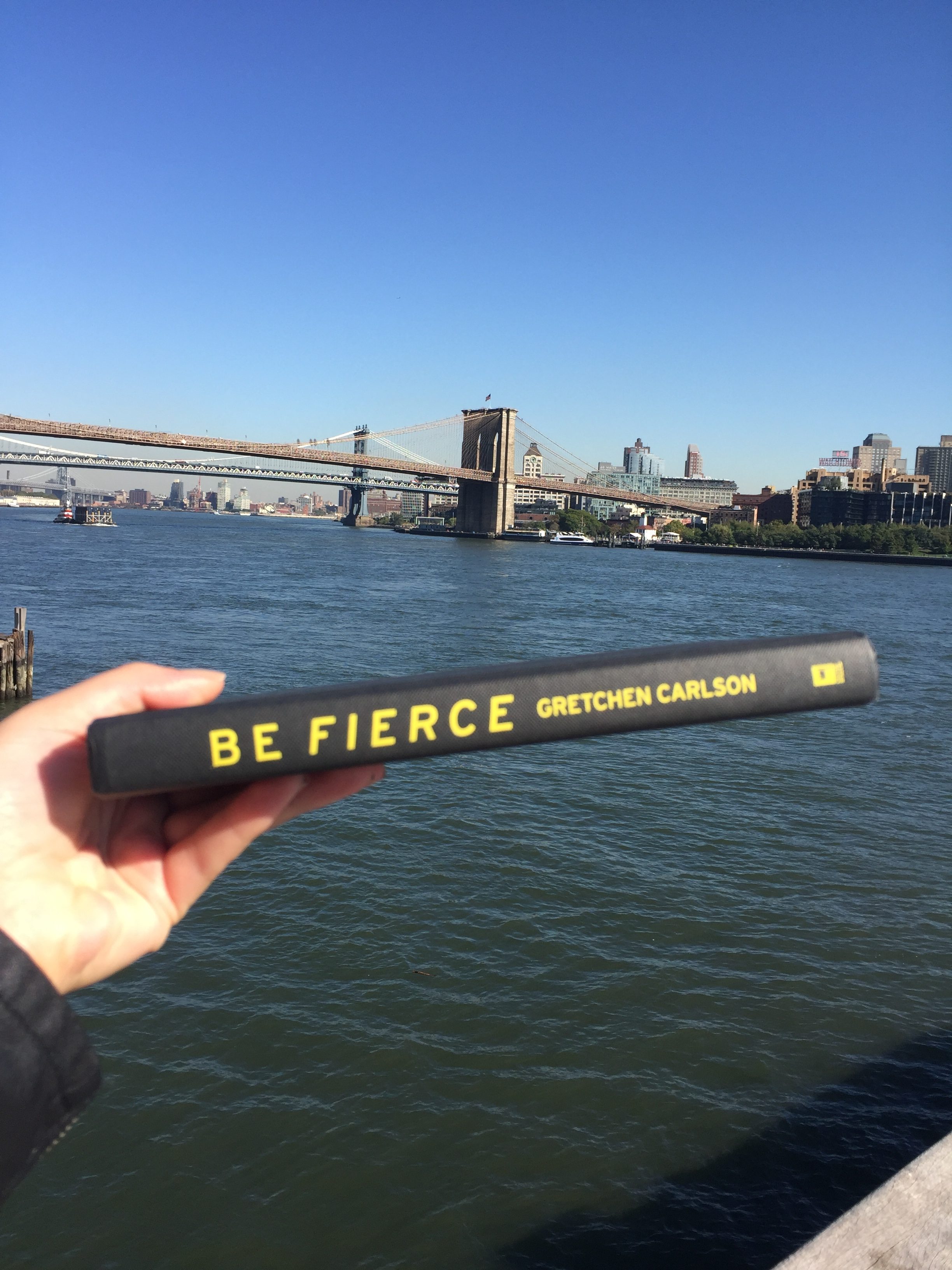 In her book, Be Fierce: Stop Harassment and Take Back Your Power she details the abuse and harassment she and many others had to go through to keep their jobs. She explains what women need to do if they find themselves in a circle of workplace sexual harassment and how they can protect themselves from it and make a claim that cannot be ignored. And she provides both her female and male readers with call to actions that she hopes will make it impossible for anyone to go through what she did again.
I applaud Gretchen Carlson for being so honestly raw and open about her experience and what she had to go through – both in the workplace as well as after she came out publicly about the harassment she had to endure for years. It is strong women like her who are creating this quickly growing movement that shows we will no longer stand for that which is degrading, unjust and illegal.  
I truly believe that this book is a must-read for any working woman or man – regardless of whether they are just starting out in their career or if they have been in the business for 40 years. Be Fierce is more than just a memoir, it's a story of survival and it's a rallying cry for justice and the end of sexual harassment in the workplace. The time is certainly now to be brave and to be fierce.
Stay Classy! xx
---