Back-To-School Series '17-'18: Beauty Essentials

If you're heading off to college for the first time this month, you've probably realized by now just how much stuff you need to get through the next year. Living away from home presents its perks, challenges and adjustments. You'll have to be in charge of your own schedule and will have the opportunity to make your own decisions about what you'll do with your free time before, after and in-between classes. Don't go into college expecting it to be the "best four years of your life," instead go into it thinking that you're going to have a really great four years.
One of the biggest pieces of advice I can offer to you, whether you're an incoming freshman or an incoming senior, is to make sure that you put your best face forward. Now this post will focus mainly on the beauty products that I love and that got me through each year of college with a smile on my face. And what I mean by putting your best face forward, is just that you should make a habit of being friendly. A smile can go a long way.
If you haven't shopped for college beauty supplies yet, you can refer to this list as a go-to. I made it through the last four years with flying colors and my overflowing lipstick collection is a testament to that! x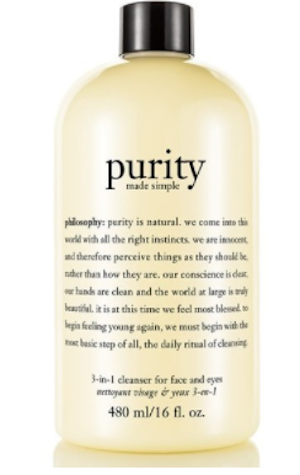 Use this cleanser when you wake up and before you go to sleep. Keep it in your shower caddy so that you won't forget it, and so you can easily integrate it into your skincare routine.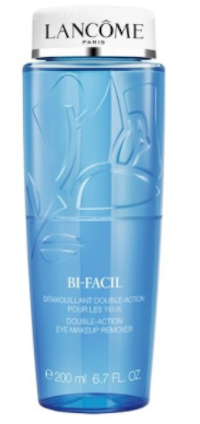 2. Lancome Bi-Facil Double-Action Eye Makeup Remover (Nordstrom, $15-54)
Try to remember to take your makeup off before going to bed every night! This prevents acne and blemishes and makes your skin a world healthier. Leftover makeup can clog your pores and wearing mascara overnight can weaken your lashes.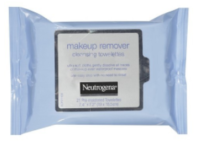 3. Neutrogena Makeup Removing Wipes (Target, $2-$5)
These wipes are going to become your best friend. When you're getting back late from the library (or other shenanigans you're into) going full-on makeup routine is not going to seem like a priority. These wipes will be a lifesaver – so you might want to stock up!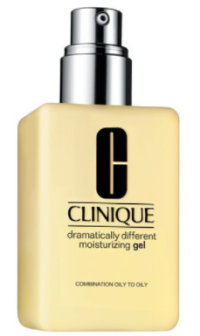 4. Clinique Dramatically Different Moisturizing Gel (Nordstrom, $27)
When you do have the time (and patience) to take care of your skin, this moisturizing gel is the way to go. Apply it at night when you're studying or right before you go to bed. Your skin will thank you in the morning with a refreshed and hydrated glow.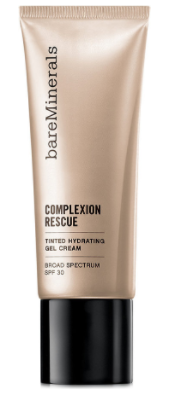 5. BareMinerals Complexion Rescue Tinted Hydrating Cream SPF 30 (Macy's, $29)
When it comes to a daily skincare routine, I like to apply a light moisturizer with SPF underneath my foundation. This cream in particular also helps clear up an uneven complexion, saving you some concealer and moisturizing your skin at the same time.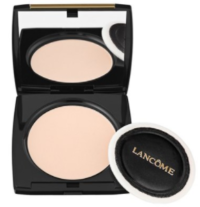 6. Lancome Dual Finish Multi-Tasking Powder Foundation (Nordstrom, $39)
I apply a light powder foundation just about every day and I swear by this one. In fact, I've gotten my family obsessed with it as well. The foundation comes in many different SKUs (aka shades) and it applies lightly, covering blemishes and evening out your skin tone.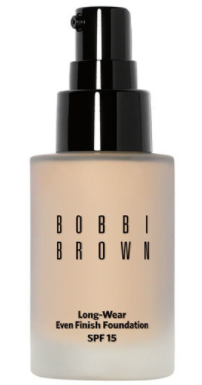 7. Bobbi Brown Long-Wear Even Finish Liquid Foundation SPF 15 (Nordstrom, $50)
When I'm going out at night or I know that I need my makeup to last for a long time, I opt for a liquid foundation. The one above is meant for hours of wear without smudging or fading. When I apply a liquid foundation, I usually top it off with a few puffs of the Lancome Dual Finish powder foundation, just to help it set and stay throughout the day or night.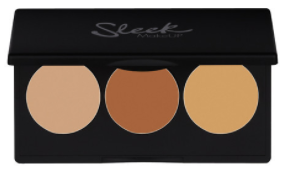 8. Sleek MakeUP Corrector and Concealer Palette (Walgreens, $12)
College is exhausting. It's inevitable that balancing school and a social life will result in dark circles and under eye bags. This concealer palette is going to lend you a helping hand on mornings when you're feeling particularly sleepy or well… dehydrated. What I love the most about this recently launched palette is that it is a combination of cream and powder concealers, ready to play double duty against your tired eyes.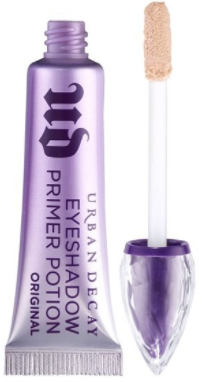 9. Urban Decay Original Eyeshadow Primer Potion (Nordstrom, $22)
Now we're getting to the fun stuff! Before applying your eye makeup – especially if you plan on being out all night – you're going to want to put on a layer of primer. Not only will this help your makeup stay on longer, but it will also help it go on and set smoother.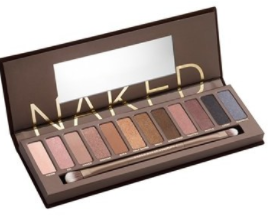 10. Urban Decay Naked Palette (Nordstrom, $54)
This is the ultimate eyeshadow palette. If you plan on bringing any sort of eyeshadow with you to college, this is the option you should pick! The colors are incredibly versatile and the palette applies beautifully.

11. NYX Professional Makeup Two Timer Eyeliner (Macy's, $10)
Show off your best cat eye with this eyeliner pencil. One side is liquid and the other is a regular pencil applicator, giving you the best of both worlds with one beauty tool.

12. Too Faced "Better Than Sex" Mascara (Macy's, $23)
This mascara is the best in the business. Give your lashes a lift with the volume brush and top quality formula.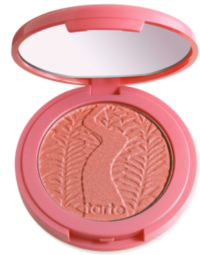 13. Tarte Amazonian Clay 12-Hour Blush (Macy's, $29)
This blush is made with all natural mineral ingredients and is proven to last 12 hours. It comes in a variety of shades (I use one that's a bit lighter than this) and apply smoothly.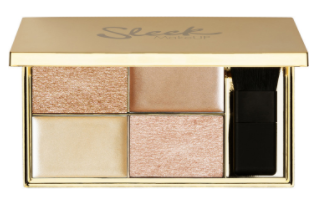 14. Sleek MakeUP Cleopatra's Kiss Highlighting Palette (Ulta, $15)
Give yourself a royal glow with this shimmery palette featuring gold and rose gold highlighter. Apply beneath the eyebrows, on the cheekbones and on the bridge of the nose for best results!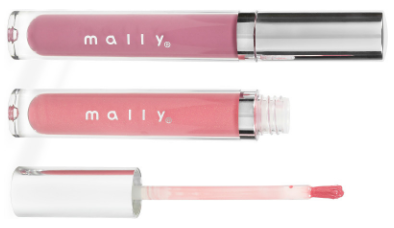 15. Mally Beauty High Shine Liquid Lipstick Duo (Ulta, $15)
Pucker up, college girl! Keep these in your backpack or purse to add an extra dose of color to any outfit. You'll thank me later. xo
Stay Classy! xx
Here Are Some Other Beauty Products We Love:
---