Back to School Series '17/'18: New School Year, New Signature Scent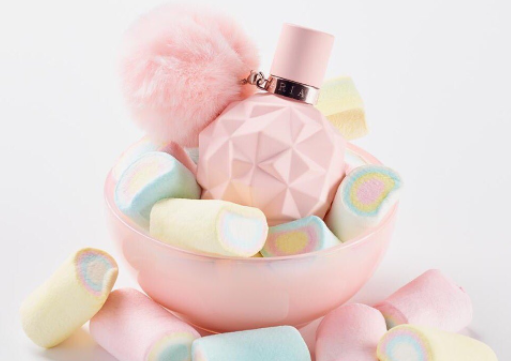 If you have a semi-Type A personality like me, (okay fine, a very Type A personality like me) you know there can be a lot more planning that goes into starting a new school year than just room décor and textbooks. A fun tradition that I started my freshman year of college is that for each school year I'd purchase a new perfume – which would then become my go-to scent for the year. Freshman year was La Vie Est Belle by Lancome, Sophomore Year was Romance by Ralph Lauren and Junior Year was W by Ted Baker London… If you know me personally, you'll see that it's a bit eerie (and crazy) how spot on these scents set the tone for each year!
*Note: This was a post I wrote last year as an incoming senior in college. Though I graduated and won't be heading back to school myself, all thoughts, ideas and suggestions are still relevant to incoming college students! xo
That being said, I'm not quite sure what my latest perfume acquisition means for my upcoming senior year (again, how is it already senior year!?), but I'm totally in love with everything about Ariana Grande's new fragrance "Sweet Like Candy" and it's already sitting on my dresser, waiting for move-in day!
This perfume actually just launched last month at Ulta Beauty. It retails between $20 (if you're just looking for the hair mist) and $59 (for a full-size 3.4 fl oz bottle). I actually have the 1 oz bottle and it's the perfect size for the school year! What I really love is that the bottle design matches the fragrance. The scent is soft and full of sweet berries and fluffy marshmallow – but there's a faint hint of floral to balance it out. The bottle mirrors the smell with it's matte ballet pink dipped exterior, indented like a candy jewel. It's topped with a fluffy pink "cotton candy" pom pom, bringing together design and fragrance.
As much as I'm enamored with the bottle, it isn't something I can carry around with me all the time – to class, work, the gym, yoga class, etc. I keep it on my dresser and spritz before I leave in the morning or go out later in the day, but I've started using a on-the-go perfume vaporizer and it's truly a game changer! The Classic HD Travalo can hold up to 5 ml of your favorite fragrance and is TSA approved (YAY). You simply pump your favorite perfume into the vaporizer and you can take it with you anywhere. It's awesome for travel and post-workout session hangouts. It comes in various designs and colors and retails for just $19.99. It's not exactly a "dorm" essential, but you'll definitely use it every day!
I hope you all have a sweet semester! 😉 Stay tuned for more Back to School Series '17/'18!
Stay Classy! xx
---