Guilt-Free Chocolate Chip Cookies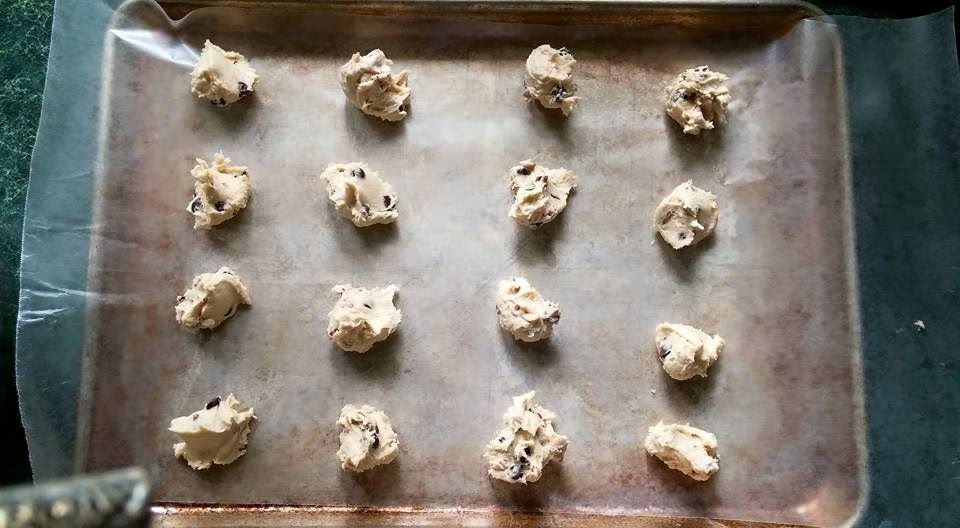 It's sometimes the simplest cravings that come up out of nowhere and won't go away until you've satisfied them! The fun part is tricking those cravings into accepting the healthier version of what they're really looking for. These Guilt-Free Chocolate Chip Cookies replace unhealthy ingredients with their better counterparts and still taste just as delicious!
Let's Get Started:
1 ½ cups flour
½ teaspoon baking soda
1 teaspoon baking powder
½ teaspoon salt
¼ cup room temperature organic virgin coconut oil (I love the one from Trader Joe's!)
¼ cup unsweetened applesauce
½ cup packed light brown sugar
¼ cup granulated sugar
1 large egg
1 teaspoon vanilla extract
1 cup chocolate chips
Let's Get Cookin':
Preheat the oven to 375*F. Line baking sheets with parchment paper.
In a medium bowl, mix flour, baking soda, baking powder and salt.
In a large bowl, beat the coconut oil, applesauce, brown sugar and granulated sugar until fully combined. Beat in the egg and vanilla on low speed. Gradually beat flour into the mixture.
Stir in chocolate chips by hand.
Drop rounded tablespoons onto the prepared baking sheets. Bake for 10 minutes or until golden brown. Let cool for 15 minutes before eating.
Let's Get Creative:
I didn't have whole wheat flour handy, but you could totally swap it for regular flour for an even healthier recipe.
If you're not into adding all of the sugar this recipe calls for, swap in half a banana instead of the granulated sugar called for above.
Swap chocolate chips for a chopped bar of dark chocolate with 65% cacao or higher
Desiccated coconut and chopped would be delicious in these as well.
Enjoy & Stay Classy! xx
---