Fall Style Inspiration With Kut From Kloth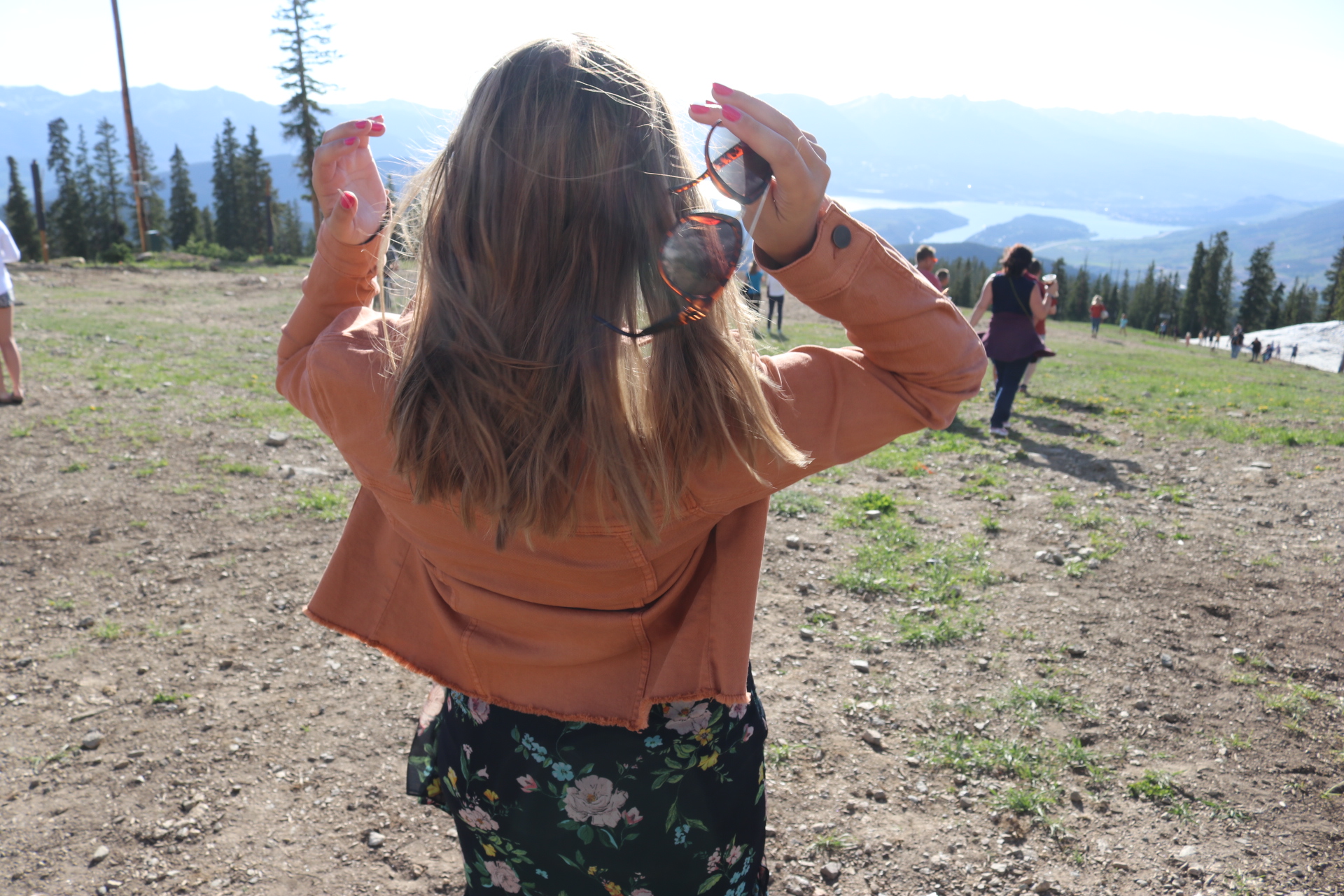 As summer fades more and more into sweater, jeans and pumpkin spice season, it becomes time to start swapping out your warmer weather wardrobe for its cozy fall counterpart. A few staples that I started wearing in late summer – which were generously gifted to me by Kut From Kloth – are their Kara Crop Jacket ($89) and Connie High Rise Ankle Skinny Jeans ($89). Whether I wore them in the same outfit or not, these items kept me both comfortable and warm and are continuing to do so as we get the first of the fall chill.
As far as these Kut From Kloth jeans go, they've become my favorite pair to wear this season just because of how soft they are. Previously, I had fallen in love with Joe's Jeans because of their comfort level – if jeans could feel like cashmere, that's pretty much how they felt. But somehow they managed to stretch out on me after a few months, which was frustrating. These jeans from Kut From Kloth rivaled the comfort level of my old pair of jeans, plus I love the dark blue wash and the ankle cut detail which looks super cute with fall booties. In this NYC rooftop photo shoot, I paired them with a fun ruffle top from H&M's designer collection and a pair of suede Taryn Rose chunky heels.
One thing I would note is that the Kut From Kloth sizes seem to run a bit big. I'm usually a Small-Medium in tops and got a Medium jacket and I wish I'd gotten the small. And I'm usually a 4-6 in pants and got the size 6… it's fixable with a belt but without one I have to keep pulling them up!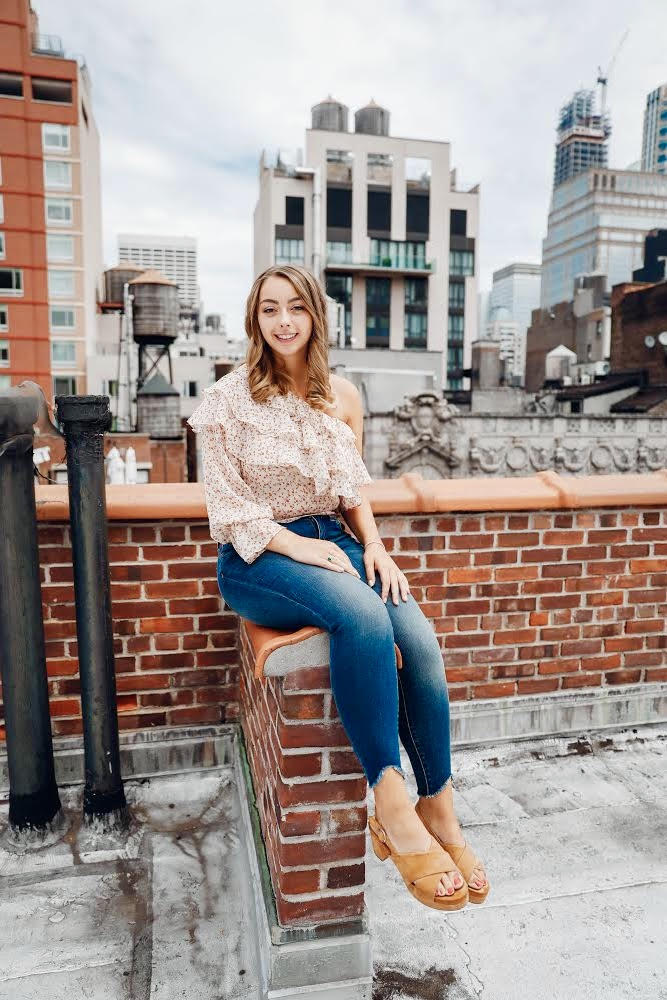 The first time I wore the Kara Crop Jacket, I was up in the mountains in Keystone, Colorado. Despite being hot and sunny during the day, the higher up the mountain you go and the later in the day it gets, the temperature can quickly drop and you'll go from wanting to wear shorts and a tank top to jeans and a jacket. Because the jacket is so lightweight to carry, it was a no-brainer choice to bring with me to a dinner that was taking place at the top of two gondola rides/aka enclosed ski lifts, for those who are not savvy with winter sport or mountain activity language like I was!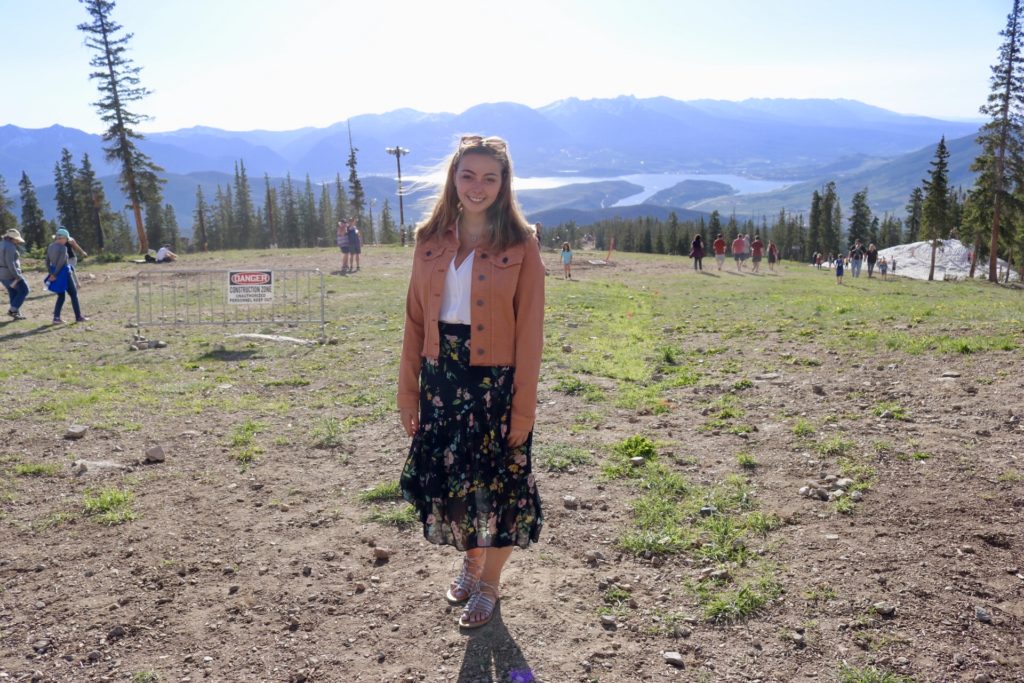 When the chill started creeping in at sunset, the jacket trapped the heat and kept me warm, which is why I'm going to keep wearing it throughout the fall. The "Terracotta" color also matches both black and navy perfectly, which are usually my two go-to outfit colors. Below you can see my friend modeling the jacket with her ruffle neck black top and I loved the look together!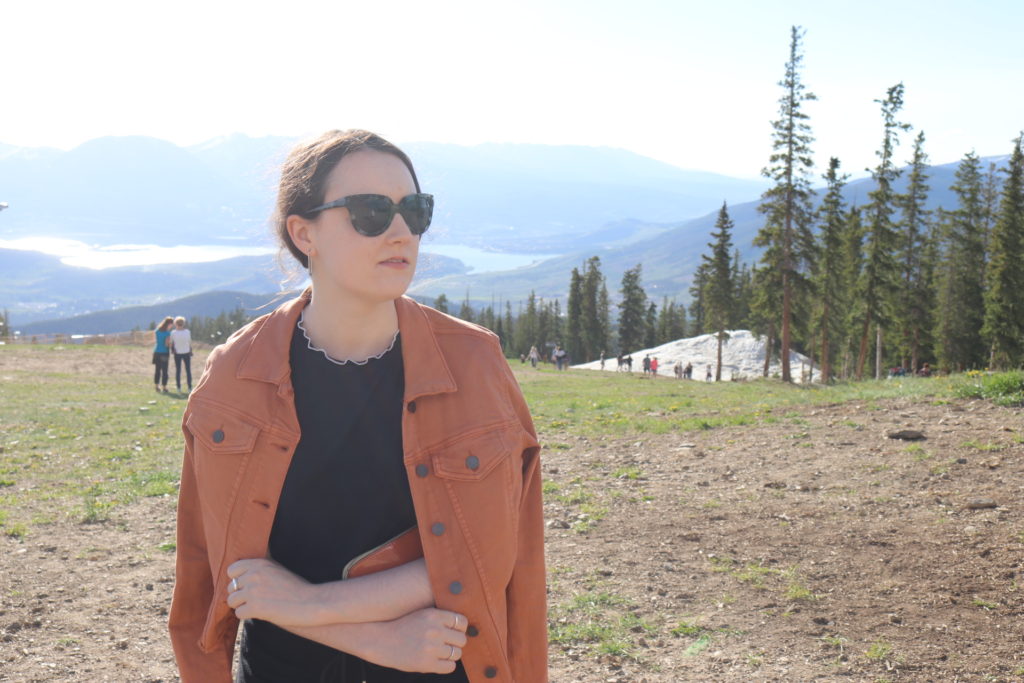 You can find both the Kara Crop Jacket and Connie High Rise Ankle Skinny Jeans either directly on the Kut From Kloth website or at other retailers, including Nordstrom.
***Disclaimer: I received products from Kut From Kloth in exchange for a fair style review. As always, all opinions are my own. xx
---