Bacon Wrapped Asparagus Bundles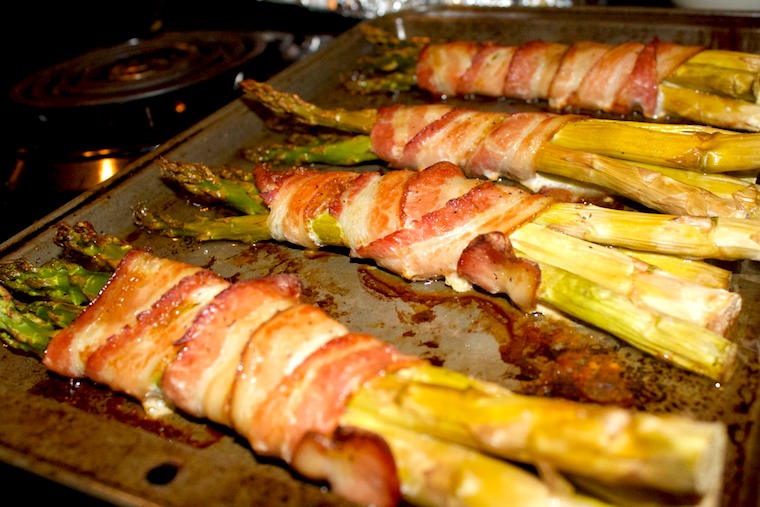 The Ketogenic diet has been all the rage this past year and it's been debunking health food myths left and right. The prime example: fats make up 70% of a keto diet. Which means the overwhelming majority of the food you're consuming is fat. Keto, along with paleo, has helped enlighten us that some fats which we had formerly perceived as bad for us (like avocados, bacon, butter and oils) are actually great sources of good fats, which have been linked to good cholesterol and better insulin resistance – in addition to reduced belly fat.
I guess these findings make this recipe pretty guilt free! It is a totally paleo, keto and Whole 30 friendly side dish that tastes so delicious you'll forget how good it is for you.
I've been on a bit of a bacon kick myself, so upon hearing how good the tasty breakfast side is for you (everything in moderation, of course) I decided to make a yummy side dish to complement it with some green veggies. If there's someone in your house who is not a fan of eating green, topping it with bacon is a surefire way to get them asking for more! x
Keep reading to see the full recipe for this healthy Bacon Wrapped Asparagus appetizer.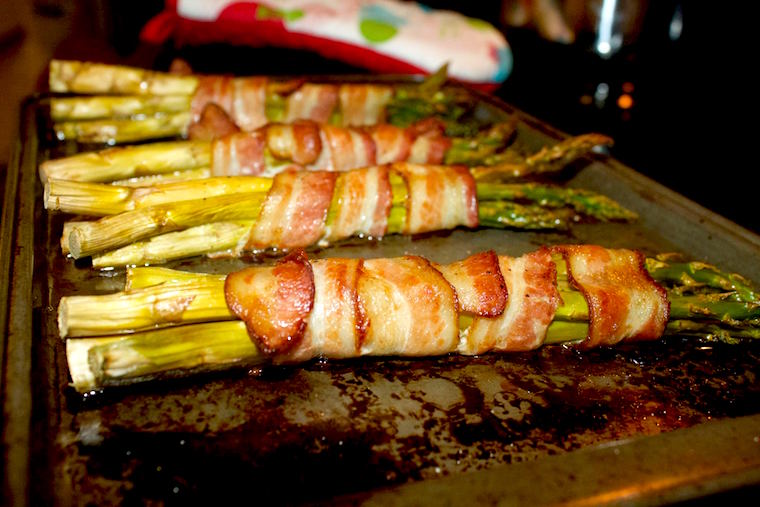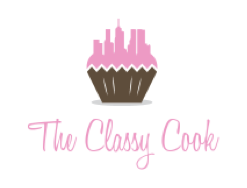 Bacon Wrapped Asparagus
Prep Time: 5 Minutes     Cook Time: 25     Total Time: 30 Minutes
Let's Get Started:
12+ stalks of asparagus, washed (you won't need as many if you're looking to make less servings)
1 package of bacon
1 Tbsp organic olive oil
Salt and pepper to taste
Organic cooking spray
Wax paper
Let's Get Cooking:
Preheat the oven to 400•F. Place a strip of wax paper over a baking sheet and coat with organic cooking spray. Set asparagus on wax paper. Drizzle olive oil. Sprinkle salt and pepper on each side. Organize asparagus in bundles of three (I made bundles of four, but I think three is a better amount!). Wrap 2-3 pieces of bacon around each bundle depending on if you're in a bacon mood! Bake for 10 minutes then use tongs to flip the bundles and bake for another 10-15 minutes until bacon is crispy. Enjoy!
Let's Get Creative:
Want to up your bacon to asparagus ratio even more? (Hey, now that you know bacon has healthy fats, there's no reason not to!) Wrap each stalk of asparagus with bacon individually. The result is even prettier and even more delicious!
Stay Classy! xx
---